Women's 50m Freestyle Final Tips & Best odds -2020 Olympics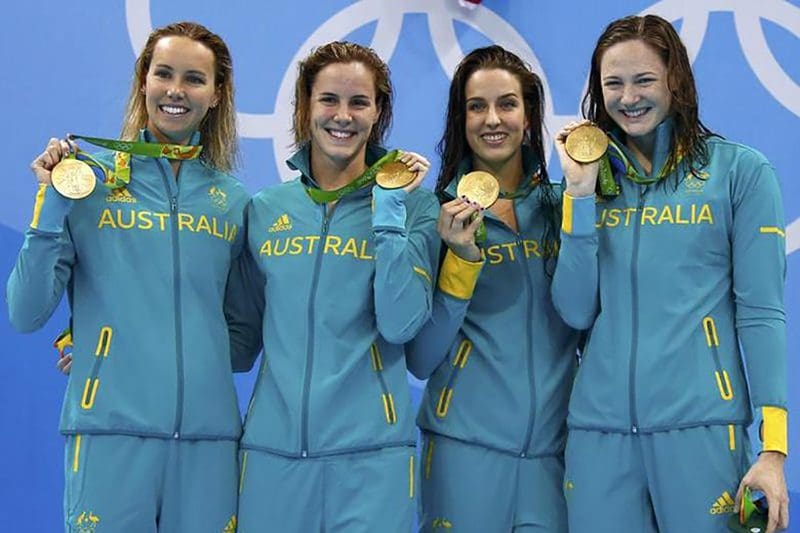 Swimming – Session 15

Tokyo 2020 Olympics Betting

When
Sunday, August 1, 2021
Where
Tokyo Aquatics Centre – Tokyo, Japan
Session start
11:30am AEST
Watch live
Seven Network
---
Five medal events will round out the week of swimming in these Olympic Games, and BettingSite's swimming expert has previewed all five races: the Men's and Women's 50m Freestyle Finals, Men's 1500m Freestyle Final and both the Men's and Women's 4x100m Medley Relay Final. The first race of the morning will be the Men's 50m Freestyle Final which is scheduled to see the swimmers dive in at 11:30am AEST.
---
Men's 50m Freestyle Final – Caeleb Dressel
There really is no value in this race at all, with World Champion Caeleb Dressel lining up in the 50m Freestyle Final. The American has been dubbed 'the best since Phelps', which is a massive rap that he has so far lived up to, winning gold in the 100m Freestyle and the 4x100m Freestyle Relay and he looks set to win gold in the 100m Butterfly on Saturday morning too. Dressel, a 24-year-old from Florida won this event at the 2019 World Championships at Gwangju, and after a very solid 21.32s heat, he looks a near-certainty. He is exceptional off the blocks in every event he contests, which will only be more beneficial in the 50m Freestyle. Sit back and watch this one punters.
---
---
Women's 50m Freestyle Final – Emma McKeon
While Dressel looks set to complete the 100m and the 50m Freestyle double in the men's, Australia's Emma McKeon is well on her way to doing the same in the women's. McKeon broke the Olympic Record in her heat on Friday night, swimming a very cool 24.02s. Similarly to Dressel, McKeon has been quick off the blocks and can maintain a solid stroke rate all the way through, which will see her very competitive in this sprint. The 27-year-old has only raced in this event at the Pan Pacific Games in 2018 where she finished 3rd, but the Brisbane-sider is in the form of her life and well on track to winning her fifth medal at these games and her third gold.
---
---
Men's 1500m Freestyle Final – Robert Finke
Robert 'Bobby' Finke was brilliant late in the Men's 800m Freestyle Final, sprinting quickly in the last 25m to go from about fifth to solidify his spot on top of the podium and win gold. The young 21-year-old has only contested one Olympic Final, so his confidence coming into this 1500m event will be at a high knowing that he is striking at 100%. Finke won the American trials to qualify for this event in a time of 14:46.06, one whole second quicker than the time he swam in his heat on Friday night. While the American finished second to Ukrainian, Mykhailo Romanchuk, Finke's qualifying time is enough to see him in the finish.
---
---
Women's 4x100m Medley Relay Final – Australia
Should Australia field their best team for this event, the girls will be exceptionally hard to beat. After Kaylee McKeown won gold for the 100m Backstroke Final, Emma McKeon won bronze in the 100m Butterfly Final, Cate Campbell won bronze in the 100m Freestyle Final and while our breaststroke lacks a touch, Chelsea Hodges will no doubt swim a race of her life for her team. The big question is however, will McKeon and Campbell back-up after their 50m Freestyle Finals earlier in the morning? No prices are out for this event yet, so it is hard to really push you into a bet, but we'll put it like this: If McKeon and Campbell back-up, Australia win, if they don't, the Aussies should win a medal.
---
---
Men's 4x100m Medley Relay Final – Great Britain to win a medal
The final event of the swimming at these Tokyo Olympic Games will see the Men's 4x100m Medley Relay in action. The United States will come into this as short-priced favourites, but we are tipping an upset by the Brits. Going into it with a team made up of Jacob Whittle (Freestyle), Adam Peaty (Breaststroke), Luke Greenbank (Backstroke) and James Guy (Butterfly), they are likely to be right in the finish. This squad has the potential to really push what is likely to be an understrength American side, so we are confident they will get on the podium. For those wanting to stay loyal to the green and gold, the Aussies have a big chance of getting one last medal in the pool too.
---