Will new Australian online gambling laws have the right effect?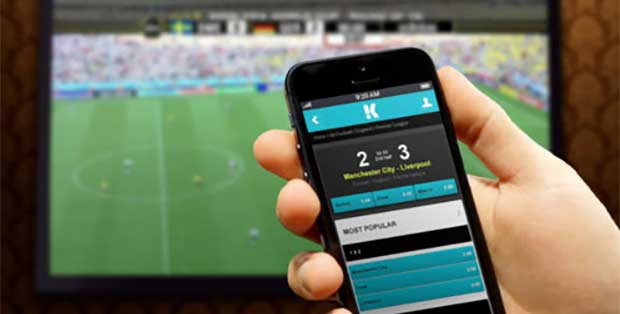 THE Federal Government has followed through on a key recommendation from the recent probe into illegal off shore wagering, introducing a bill to Parliament that makes it illegal for overseas gambling companies to offer products to Australians unless they have a licence.
And the loophole some bookmakers like Sportsbet.com.au and WilliamHill.com.au had been using to navigate the ban on live betting online will be slammed shut under the proposed amendment to the Interactive Gambling Act (2001).
Minister for Human Services Alan Tudge said the suite of changes were part of a move by the government to ensure that there were "sensible protections" in place for Australians who liked to punt.
"Currently hundreds of illegal gambling services are easily accessible on the internet and we know that people are more likely to get into trouble online – 2.7 per cent of interactive gamblers are problem gamblers compared to 0.9 per cent of all gamblers," Mr Tudge said.
"We expect online wagering providers to meet community expectations.
"The tougher laws will seriously disrupt illegal offshore providers from acting unscrupulously or targeting vulnerable Australians.
"The Government committed to taking tougher action against illegal offshore wagering providers and this Bill does exactly that."
With estimates in the order of between $64 million and $400 million sent off shore on the punt, the government fears it is dipping out of somewhere in the order of $100 million in tax revenue each year.
It's review also found that some illegal offshore providers were linked to crime syndicates.
And that makes for greater opportunity for corruption.
Licensing is one of the most important factors in legitimate bookmakers operating in Australia, because it helps them work with the sporting bodies to both report and investigate irregular betting patterns and unexpected sporting outcomes.
You can forget about that with off shore bookies.
A key plank of the amendment hands a large amount of power to the Australian Communications and Media Authority.
The Authority will be provided with new civil penalties for breaches, and it will have the power to handle any complaints lodged. The penalties will be a double barrel, with the Australian Federal Police already possessing the power to use criminal charges.
For those playing at home, the Authority will be able to impose massive fines of up to $1.35 million per day on individuals and $6.75 million for companies if they break the law.
Minister for Communications Mitch Fifield said the goal of the stronger enforcement mechanisms was to allow the authority more lee way to crack down on those companies that do not follow strict Australian law.
"The new powers will allow the ACMA to implement civil penalties for breaches of the IGA provisions and make it easier for people to complain and for those complaints to be investigated," Mr Fifield said.
"We will also create name and shame lists to be published online which will make it clearer to consumers which operators are providing illegal services."
He said the new Bill was the first stage in implementing the Government's response to the review carried out last year by former New South Wales Premier Barry O'Farrell.
The government promised to implement 18 of the 19 recommendations from the review.
Mr Tudge said the law would be amended to:
"make it clear that it is illegal for overseas gambling companies to offer gambling products to Australians unless the person or company holds a licence under the law of an Australian State or Territory." and: "Introduce other disruption measures to curb illegal offshore gambling activity, such as placing company directors or principals of offending gambling companies on the Movement Alert List so any travel to Australia can be disrupted."
And that means companies like Poker Stars or Party Poker would need to either seek licenses in Australia (good luck) or shut down their sites that run into our country.
The author's note on the new online betting laws
There are two key sides to this story.
There is no doubt our Interactive Gambling Act needed some serious work.
It was an outdated bill that was created before the real advent of the smart phone or tablet and before people could really make their bets at the click of their fingers.
And there is no doubt there is a pervasive force coming from outside Australia that is drawing on our populous to fill its coffers.
It is something we don't want happening, because we want our punters using reputable bookmakers who operate within Australian law. Punters want that peace of mind that their bets are safe and, if they have a complaint, something can be done about it.
There is no doubt problem gambling is an issue that we need to tackle.
But let's quickly look at the figures:
So 2.7 per cent of interactive gamblers are problem gamblers compared to 0.9 per cent of all gamblers.
Of the $23 billion Australians lost on the punt last year, nearly half of that was poured into poker machines. That's $11.6 billion for those playing at home.
So, on the whole, you can draw from that the majority of sports punters are doing it for fun.
The ban on in play betting is certainly a measure to stop corrupt people from threatening the integrity of sport, but it also penalises the legitimate punter who wants to have a crack at his or her team when they are up in a game, or a flutter on them when they are down in the hope they can make a come back.
Does this new amendment make off shore bookmakers stronger or weaker?
How is the government actually going to prosecute these off shore companies, who are often very shady operators and would no doubt have ways and means to avoid authority?
The concern is that people who can't bet on sports live in Australia will look to illegal off shore bookmakers to get their fill.
There are two sides to every coin and we are glad the government has taken steps to strengthen the Interactive Gambling Act.
Let's hope those steps are the right ones.