Why Andrew Gaze is a true legend of Australian sport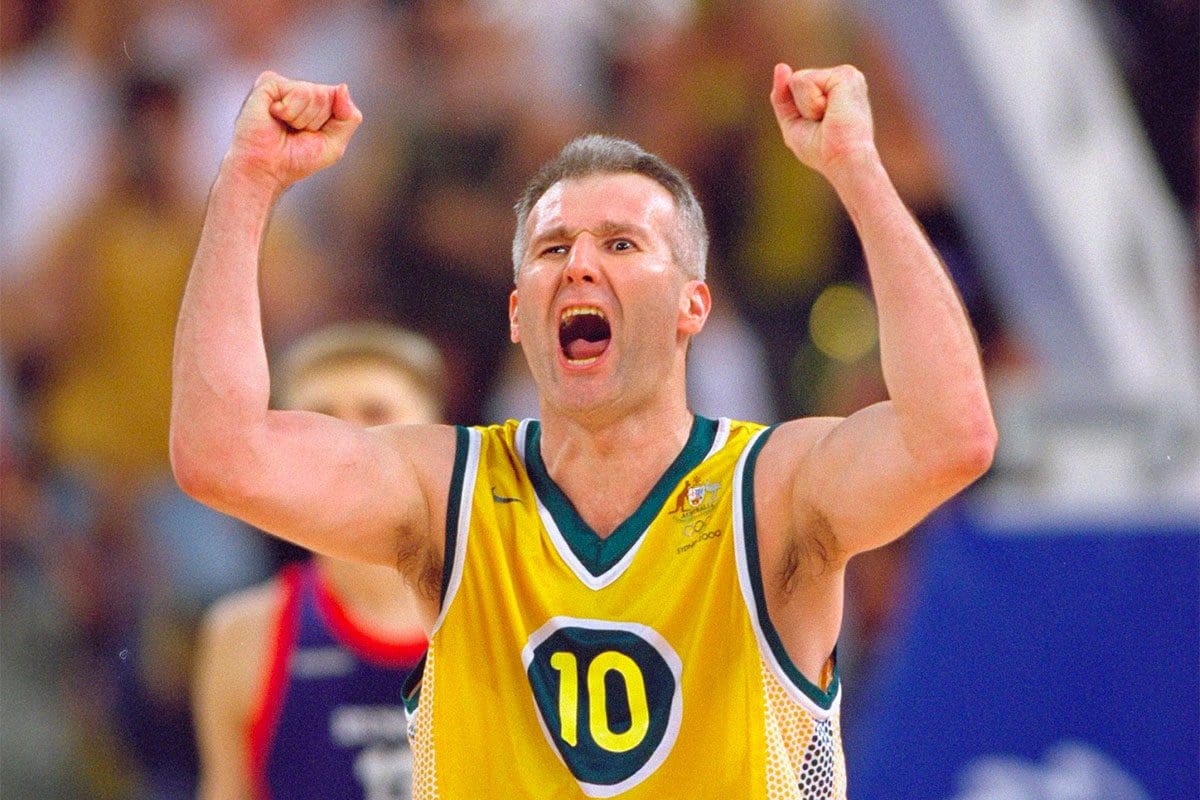 The word "legend" is bandied about far too loosely in the world of sport.
Too often the word is used inappropriately — I admit I've been as guilty as the next journalist over the years.
The dictionary defines "legend" as: an extremely famous or notorious person, especially in a particular field.
Michael Jordan, Tiger Woods and Muhammad Ali sit at the top of the sporting legends tree as arguably the best of all time.
Today, the Australian Basketball Hall of Fame elevated one of this country's greatest and most popular athletes, Andrew Gaze, to legend status, joining his famous father Lindsay Gaze — a pioneer of the sport in this country.
Andrew Gaze was to Australian basketball what Jordan was to the USA.
He made his NBL debut for the Melbourne Tigers, coached by his father, in 1984.
He won the league's Most Valuable Player award — which is now named in his honour — seven times in 14 seasons.
A scoring machine, he amassed a record 18,908 points and won two championships with his beloved Tigers in 1993 and 1997.
He was a 15-time All-Star first-team player and made his last three-point shot in 2005 before coaching the Sydney Kings from 2016-2019.
Gaze represented Australia at five consecutive Olympics in 1984, '88, '92, '96, and 2000.
All up he wore the green and gold with pride 297 times.
I was fortunate enough to cover Drewie's last two Olympic campaigns in Atlanta in 1996 and his farewell appearance in Sydney in 2000.
His ability to score big totals against the best defences in the world at the Olympics and World Championships put him in an elite class amongst his peers.
It remains one of the great tragedies in Australian sport that Gaze never collected an Olympic medal.
No player deserved it more.
As usual, Gaze was humble in accepting his latest gong today.
"I am beyond honoured to be elevated to legend status. To follow my father's footsteps is a dream I never dared to imagine," Gaze said in a statement released by the NBL today.
"I am eternally indebted and grateful for the opportunities the game has provided me and my family. I am acutely aware of the recognition I have received would not be possible without the support and guidance of my teammates and coaches."
Personally, Drewie was a legend to us everyday hoops fans long before this honour was bestowed upon him.
The number of times he came up with clutch plays, miracle shots, or drives to the hoop to win games was incalculable.
He had a following few other Australian athletes enjoyed, but he always kept his feet on the ground (unless making one of his three-pointers) despite his high profile.
Gaze always put the interests and growth of the game in Australia before himself.
I reported on the NBL for 25 years and Gaze was always approachable, as a player and later as a coach. He was never too busy to talk to journalists.
He was universally respected on and off the court as a good bloke and a champion player.
You could even say he was a "legend" in every sense of the word.