Vaega staying humble despite scintillating NSW Cup form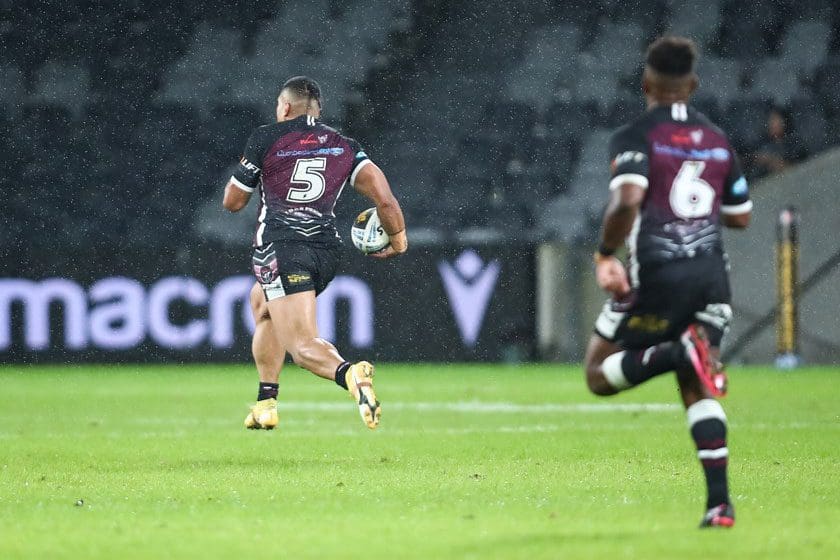 He has already been compared to legends such as Jonah Lomu, Steve Matai and Eric Grothe Sr at just 21.
And if he keeps up his brutal hitting and running at NSW Cup level, it should not be long before Ray Vaega will be playing for Manly at NRL level.
The young winger was simply too hard to stop in Blacktown Workers' 22-16 win over North Sydney last Saturday night, scoring a try and running for 160m.
The four-pointer he set up for Ethan Bullemor's first of two for the evening had Fox League commentator Brenton Speed scrambling for superlatives.
After charging onto a short ball from Jorge Taufua, Vaega broke away, steamrolling Bears fullback Ethan King, before finding Jake Toby in support, who put Bullemor over.
"I'm going all right. Full credit to the boys. There are a few patches I need to work on, but all glory to God," Vaega told BettingSite.com.au after the game.
The NZ Residents representative should've had two tries, but a spectacular flying putdown in the corner – which looked good – was ruled a knock-on.
It was those kinds of finishes which grabbed the attention of the NRL world during the pre-season trials when Vaega scored a hat-trick against Wests Tigers.
And last Saturday night, Speed compared his bump on King to the late, great All Black Jonah Lomu.
Indeed, that would've brought a smile to Vaega, also from New Zealand.
Manly legend Mark Carroll also said the young flyer's massive collision with King reminded him of Eric Grothe Sr and one of his many all-too-powerful charges with the ball.
Not bad for someone who thought he'd try out for Manly's under-20 team because he heard the club was short on numbers.
He impressed so much in pre-season training that Blacktown offered him a contract last year.
Club officials said he hit so hard at training that he reminded them of Manly premiership-winning centre and another legendary fellow New Zealander, Steve Matai.
"I was in Auckland and I was first picked up at Blacktown. Manly had a 20s trial – they needed some numbers, so I thought I'd trial," Vaega said.
"I just went from there. I got signed from there. There's good talent and good surroundings here."
READ: Josh Schuster loving life in the halves at Manly
Vaega said he has learnt a lot from Manly winger Christian Tuipulotu, who also plays a very physical game with ball in hand and in defence.
"We learn off each other. Christian is a good bloke – I love spending time with him," said Vaega, who made 15 runs against the Bears.
"He's a good player and someone I admire.
"What I always think of is the boys are working hard for me. And the only way I can help them is with my physicality, which I'm grateful for.
"So I just run as hard as I can and try to get us on the front foot."
Despite the fact he is starting to get more recognition around the NRL for his blockbuster performances in the NSW Cup, Vaega is just thankful to be part of a Manly system which is not short on young talent.
"Right now, I'm just enjoying my footy and I'm grateful to be where I'm at," said the flanker who has averaged 136m per game from nine appearances, with four tries, in the state competition so far this season.
"I just want to keep playing footy every week and be happy.
"We have people here who do a lot for the club and the players. I'm truly grateful for this club – it's done a lot for me."