Twitter responds to Tigers' Friday night win over Collingwood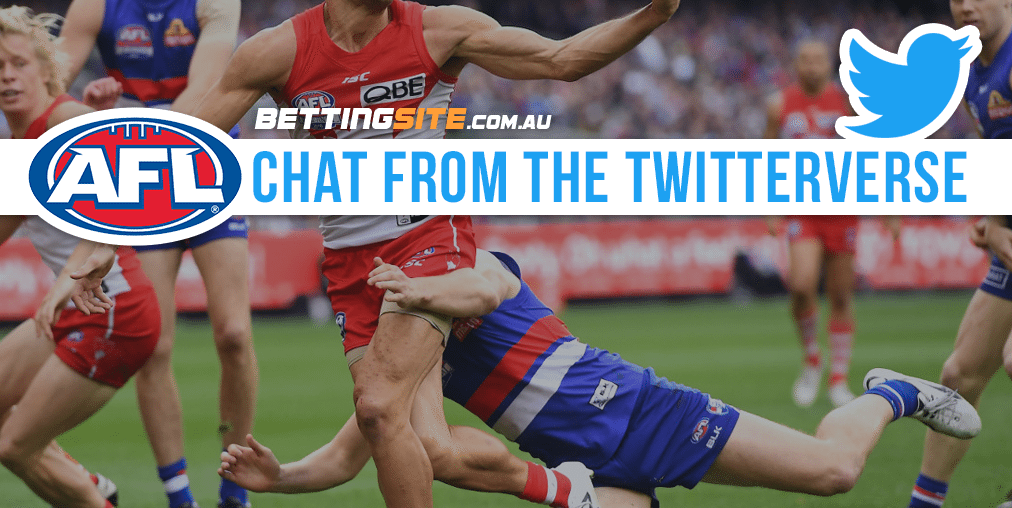 IF you come across a Collingwood fan today, give them a hug – they need it.
The Magpies' 2017 season and the coaching career of Nathan Buckley is heading to the gallows after Richmond pulled off a Thursday night upset at the MCG.
Richmond was too good in a game mired in skill errors and missed opportunities in front of goal, winning 14.15 (99) to 11.14 (80).
The Tigers have had the perfect start to the season at 2-0 and will now have one eye on an unlikely finals appearance.
The search for a new Collingwood coach may have already begun.
The Magpies, six years removed from its 2010 premiership and 2011 Grand Final appearance, have missed finals for the past three seasons and show no signs of breaking that drought in 2017.
Watch this space – there's no bigger news in Melbourne sport than a coach being sacked at Collingwood.
We took to Twitter to feel the frustration from Pies fans, the joy of the Tiger faithful and everything else in-between.
The theme of the night was the complete lack of skill.
The game was a clanger clinic as both teams butchered possession. Richmond, slightly less-horrible by foot than Collingwood, reaped the benefits of hitting a few more targets.
While Richmond and Collingwood fans would have been wise to stay away from sharp objects while watching the game, neutral watchers around Australia were taking no joy from the spectacle either.
I could probably hold my own in this game #afltigerpies

— aidan (@AidanCatt) March 30, 2017
I really hope tomorrow is a lot better than this because this is a death by a 1000 turnovers. #AFLTigerPies

— Matthew Beggs (@MatthewBeggs) March 30, 2017
#AFLTigerPies pic.twitter.com/fc2T1iywYH

— Matthew Beggs (@MatthewBeggs) March 30, 2017
Another rubbish Thursday night blockbuster between two great Victorian clubs. #afltigerspies #foxfooty pic.twitter.com/Bw5KzbiLcd

— Ilias Mav (@IliasMavromatis) March 30, 2017
One of the bright spots of the night was this Ben Griffiths mark of the year contender – which was nicely captured in this snap by one of our favourite Herald Sun photographers:
Handy grab @Richmond_FC #griffiths ??? #afltigerspies @MCG pic.twitter.com/npct69hmFL

— George Salpigtidis (@salheraldsun) March 30, 2017
After suffering a last-gasp one-point defeat in the corresponding feature last year, the Tiger faithful was up and about post-game, taking their opportunity to sink the boot into suffering Pie fans.
Such is the up and down nature of both Collingwood and Richmond's on-field form, true fans know you've got to have your fun while you can.
@TraralgonTiger tag your mates. #afltigerspies pic.twitter.com/EaGWrf2QEX

— Thomas Parkes (@_thomasparkes) March 31, 2017
Strolling into work today #afltigerspies #gotiges pic.twitter.com/ypQxymgCuu

— Ray Morrow (@Morrow84Morrow) March 30, 2017
Jordan De Goey – the only Collingwood player capable of hitting a target. #afltigerspies

— Stephen Prowse (@sprowsey) March 30, 2017
The loser of this one was always going to be facing a depressing weekend.
Collingwood, which fancied itself a finals contender and was largely expected to have a better season than the Tigers, had more to lose and the Magpie fans were feeling the pinch.
The game plan (if there is one) failed in the same way it has for the last three years. The skills continue to disappoint. The same players make the same mistakes under pressure and inaccuracy continues to plague a side that has seemingly never heard of a skills or kicking coach.
The feeling would have been bleak at the Holden Centre, and there's nothing like Twitter to vent your frustrations.
Long year ahead. Again. #afltigerspies pic.twitter.com/oc7Pl9DCcC

— Ryan Mobilia (@RyanMobilia) March 30, 2017
After watching tonight's game, this is how I feel #AFLTigersPies pic.twitter.com/svtbIiF862

— Trent Conheady (@Trent_Conheady) March 30, 2017
Collingwood was a juggernaut on/off the field when Buckley took over in 2012 – now, it's never felt so grim! #AFLTigersPies #GoPies #SackHim

— Stacker (@Toddandreww) March 30, 2017
I'd rather back a donkey to win the Melbourne cup than the pies win a game this season #afltigerspies

— Jacob Couroyannis (@jacobcouro) March 30, 2017
That was emotionally draining… #afltigerspies #gotiges

— Michelle (@mishfit23) March 30, 2017
This is as bad as I've felt about footy and Collingwood in about 10 years! Just putrid! #afltigerspies

— Dean Del (@djdeandel) March 30, 2017
Our tweet of the day goes to Grant Dickinson, who captured the mood around Collingwood coach Nathan Buckley's post-game support and future coaching tenure. Thanks Grant.
Just saw Nathan Buckley leaving the MCG #afltigerspies pic.twitter.com/LUwaNIu0ct

— Grant Dickinson (@grant_dickinson) March 30, 2017