Tabcorp teams up with Optus to deliver EPL coverage in venues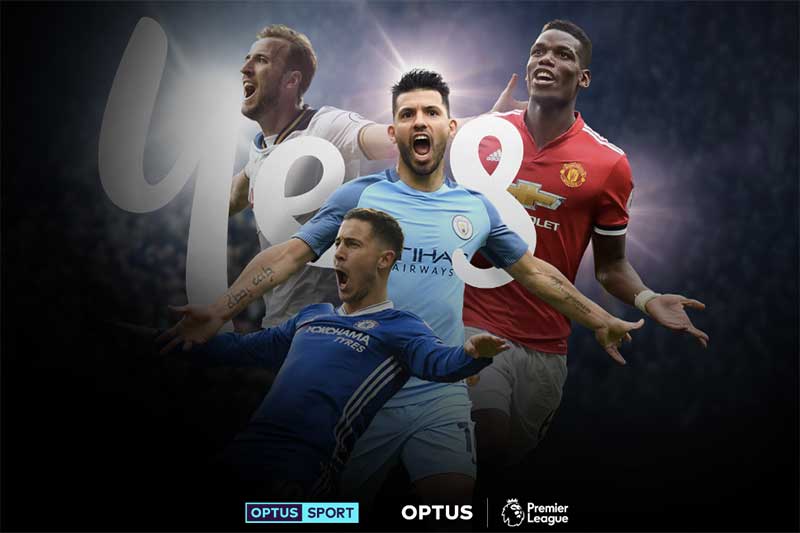 Punters will now be able to enjoy live English Premier League (EPL) matches and coverage of the 2018 FIFA World Cup thanks to a deal between Tabcorp and Optus.
The Australian gambling giant has teamed up with one of the biggest telecommunications companies to broadcast soccer (or football) matches, previews and more at Sky Racing venues across Australia.
Optus outbid News Corp's Fox Sports for rights to the EPL in 2015, paying more than $US45 million per year for a three-year deal.
Prior to the partnership, the telco company only offered EPL coverage to Optus subscribers. Optus CEO, Allen Lew, said the exclusive access helped grow its customer base.
But Optus will now provide access to more than 4500 Sky Racing venues around the country, with a full range of Premier League fixtures and coverage of the 2018 FIFA World Cup.
Under the new agreement, hotels, clubs and TAB agencies can broadcast Optus Sport 1 and the 24/7 Premier League channel via their Sky Racing boxes. The venues also have the option to air a second live game when several games are played simultaneously.
Optus Sport 1 offers a range of local and international sports coverage including match previews, reviews, insights and more from around the world.
Horse racing punters won't be impacted, with Sky Racing 1, 2 and Trackside still available at all participating venues alongside Optus Sport.
It's not clear if the new agreement will determine whether a New South Wales club will sign on with CrownBet. The corporate betting site announced plans to partner with ClubsNSW in February but Tabcorp's CEO, David Attenborough announced he would pull Tabcorp services, including Sky Racing, from participating venues.
The 1200 ClubsNSW venues aren't required to sign on with CrownBet, but if they do they will receive commission for every punter who signs up via the CrownBet app in a participating venue.
The deal is still awaiting approval from the Supreme Court NSW.
Tabcorp is also in the middle of completing the merger with Tatts after the Australian Competition Tribunal approved the tie-up. However, CrownBet and the Australian Competition and Consumer Commission (ACCC) have both appealed the decision.
The Federal Court will hear their applications on August 28 and 29.
Attenborough commented on the Optus partnership in a media release, stating that the addition "of the English Premier League and the 2018 FIFA World Cup™ to hotels, clubs and TAB agencies will deliver additional benefits to our venue partners."
"Outside of the three codes of racing, soccer is consistently one of the most popular sports with Tabcorp customers and the Premier League is the most popular soccer competition."
Optus Business Managing Director, John Paitaridis, said: "Tabcorp is a longstanding customer of Optus, through its relationship with Optus Satellite."
"This new agreement represents a significant step for Optus in expanding and broadening our relationship with Tabcorp with new infrastructure and media services," he added.