Sydney Sixers vs Melbourne Stars BBL Betting Tips & Odds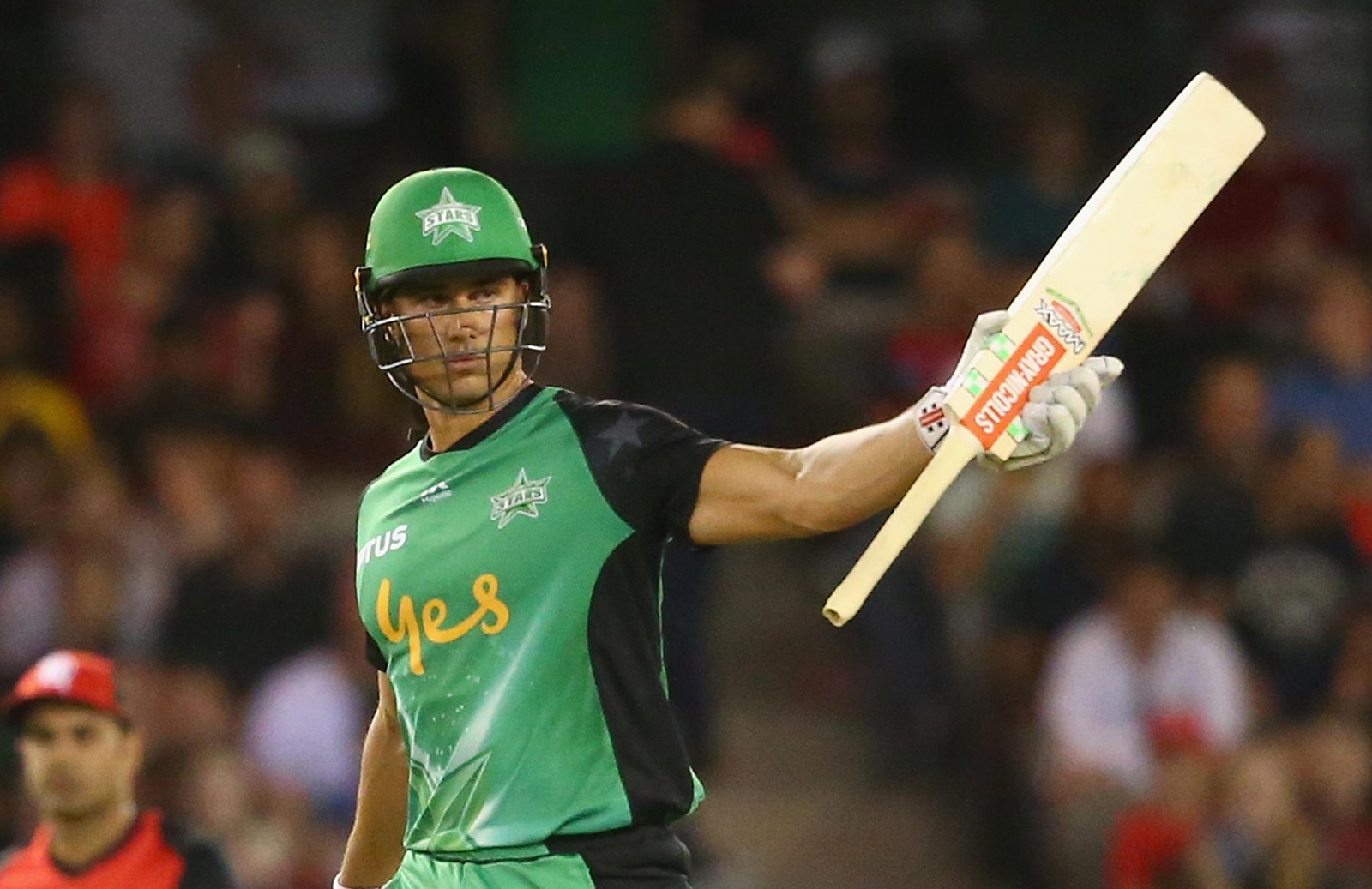 Sydney Sixers vs Melbourne Stars BBL betting odds and match info
When: Monday, January 20 at 6:40 AEDT
Where: SCG – Sydney, New South Wales
Watch Live: Foxtel, Kayo, Seven
Sydney Sixers versus Melbourne Stars Big Bash betting preview
A rematch between the two best teams in the BBL will take place on Monday when the Stars make their way to the SCG to take on the Sydney Sixers. The last match between these teams has forever been etched into the history books as Marcus Stoinis made 147 runs without losing his wicket, standing as the best individual batting performance in BBL history.
Winning seven straight matches, the Melbourne Stars are strong favourites in Big bash betting to win BBL09, but the Sydney Sixers have played some very strong matches this season, and will want to prove they are also in contention. The SCG is a very interesting pitch for T20 cricket as it offers plenty of room to make twos and lots of variation for bowlers, making most matches a cracking contest. This will be one BBL you should try to watch, as these teams could be the potential BBL Finalists.
Sydney Sixers vs Melbourne Stars BBL top batsmen tips
James Vince 30+ Runs

The Sydney Sixers have struggled to put runs on the board at times this season, but James Vince is one of their big hitters that deserves a big match. Vince has batted for a small amount of time and consistently makes decent totals, but with a best of 41, it is time for Vince to be the main man for the Sydney Sixers.
Glenn Maxwell 30+ runs

Last time these teams met, it was Marcus Stoinis who made an absurd amount of runs for the Stars, breaking the Big Bash record with 147no. We think the opening partnership will break with enough time for Glenn Maxwell to come in and make a large total of his own. Maxwell has one of the League's highest strike rates, so it does not need to be a long innings, but an effective one.
Sydney Sixers vs Melbourne Stars BBL best bowler betting
Lloyd Pope Sixers most wickets

We have often included spinners in our tips for matches at the SCG, as it is a very established fact that they can be the most dangerous players at that ground. Lloyd Pope is a very promising young spinner that has teared BBL teams apart this season with his economy and cheeky wickets. The Melbourne Stars did not try to hit Pope in the last game, knowing his potential, and we think they will struggle to see him at the SCG.
Sandeep Lamichhane Stars most wickets

Sandeep Lamichhane has been a very profitable spinner for the Melbourne Stars this season, taking 11 wickets in his nine matches, not even balling the full four overs every time. The Sydney Sixers were cautious with Sandeep in the last clash, and he still took a wicket. The SCG is a very good pitch for Lamichhane to take a couple of wickets.
Sydney Sixers vs Melbourne Stars Big Bash betting predictions
Melbourne Stars to Win $1.60 at BetOnline

It was not long ago when the Melbourne Stars enjoyed one of the best BBL innings ever when Marcus Stoinis made 147no against the Sydney Sixers. Unless a dramatic change of events occurs, we think the Melbourne Stars will once again belt the Sydney Sixers, as the SCG is a place where Marcus Stoinis and Glenn Maxwell and explode.