Australian Open Day 1 betting tips, odds and predictions 2020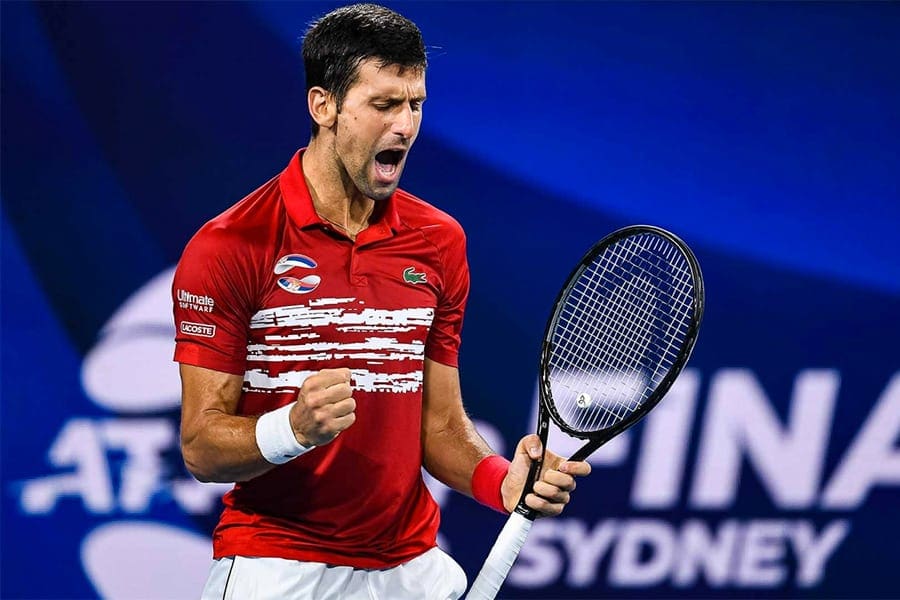 The Australian Open commences on Monday (January 20), where the best players from around the globe will be fighting for a victory at the first grand slam of the year. The First day of the Australian Open is always filled with enjoyable contests where the best players see how quickly they can advance and the inevitable boil-overs. Here are our free tips, predictions and best bets for Australian Open day 1, for both the men and women:
Australian Open Day One Men's Tips
As is the usual formula for any Grand Slam's opening day, the best players are not against each other just yet, as they meet later in the tournament by knocking out the weaker players. This year is no different with an array of lopsided odds. Fresh from the ATP Cup, most of the favourites have already shown their talents on Australian hard courts, but can they keep the ball rolling at Melbourne Park? Here are some matches to keep an eye on.
Radu Albot ($4.40) vs Milos Raonic ($1.16)
This is one match in the first round that may turn either way, despite the odds clearly favouring Milos Raonic. Radu Albot is a Moldovan 30-year-old that has previously made it to the second round of the Australian Open, however Milos Raonic is a very capable Canadian that has made the final at Wimbledon and ranks 32nd in the world. These are great odds for Milos, who will easily win this match.
John Millman ($1.92) vs Ugo Humbert ($1.83)
Here we have the Aussie John Millman against France's Ugo Humbert, how take favouritism in this match. With the home crowd by his side and the momentum from Australia's ATP Cup, Millman is our choice to upset the 21-year-old Frenchman. Millman ranks higher and has advanced further in the past, making him the experienced choice that can return excellent value for punters.
Steve Johnson ($12) vs Rodger Federer ($1.01)
No need to overthink this contest, just enjoy watching the best tennis player ever take down his first-round opponent. Rodger Federer has thoroughly relished in his time playing in Australia, and this first round will be an easy victory for the Swiss legend, who still at the ripe age of 38, is ranked third in the world.
Stefanos Tsitsipas ($1.01) vs Salvatore Caruso ($14)
An up and coming champion who is bound to win a title once the big three retire is Stefanos Tsitsipas, who ranks sixth at the age of 21. Tsitsipas will share Margret Court Arena with Salvatore Caruso, who has won 39% of his career matches and is ranked just inside the top 100 at 94. Easy choice here.
Jan-Lennard Struff ($21) vs Novak Djokovic ($1.01)
Ending a bumper day day of tennis betting will be everyone's favourite Serbian, Novak 'The Joker' Djokovic. Jan-Lennard Struff is no easy beat ranking at 35 in the world, but it is for Novak Djokovic, who has won six of his past nine Australian Opens. Watch Novak get warmed up at Rod Laver Arena in this year's opening day.
Australian Open Day One Women's tips
Aforementioned in the Men's tips, the best players are still making their way through the tournament, meaning the best women in the world are matching up with easier opponents to begin their campaign. Some clashes are better than others, but we have found a few that have drawn some interest.
Naomi Osaka ($1.12) vs Marie Bouzkova ($5.40)
The first of three short-priced Women's favourites will be Japanese sensation Naomi Osaka. Osaka plays with a flair very similar to her American opposition, who have always had the edge over most other competitors. Marie Bouzkova is ranked at 57 amongst her peers, but unfortunately for her, Osaka is second favourite to win the tournament and ranks 3rd in women's tennis.
Madison Keys ($1.16) vs Daria Kasatkina ($4.60)
As we mentioned previously, Americans are always going to be at the top, mainly due to the influence of Serena Williams. Here we have Madison Keys, who is the 11th best player in the world and hails from America. Keys made it to the quarter finals in last year's Australian Open and will want to progress even further this year. Daria Kasatkina will struggle in this match and could go out in straight sets.
Ashleigh Barty ($1.08) vs Lesia Tsurenko ($6.50)
Everyone's favourite female tennis player is Ash Barty, who put Australian tennis back to its origins as a warm and calm competitor, against the grain of tough and boisterous loud mouths. Barty has trained the house down in preparation for this home Grand Slam, wanting to solidify herself as the world number One.
Australian Open betting

This is my table