Queensland target Dylan Walker ahead of State of Origin 2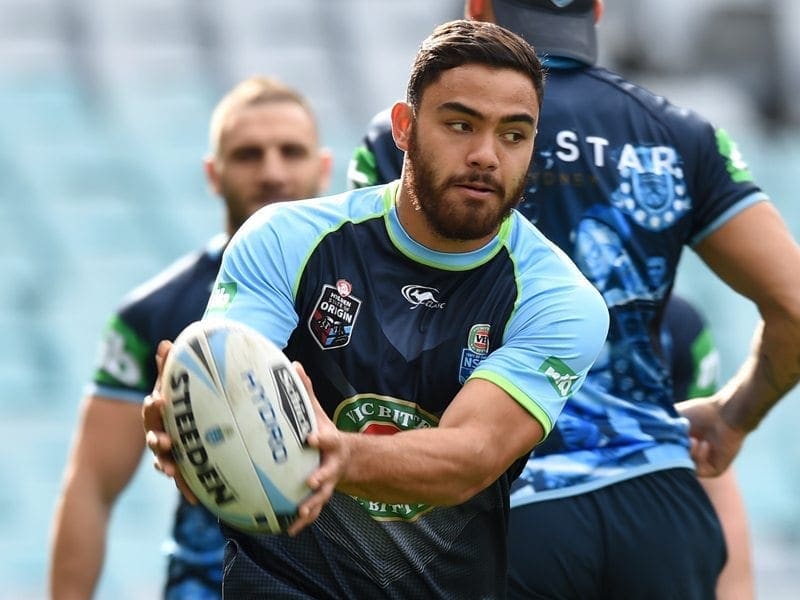 Queensland say they have NSW centre Dylan Walker in their sights ahead of State of Origin II.
QUEENSLAND captain Cameron Smith says the Maroons have maligned NSW centre Dylan Walker in their sights ahead of Wednesday's State of Origin II in Brisbane.
Having been given just nine minutes by coach Laurie Daley in a controversial Origin debut in game one, Walker has been thrust into the starting line-up at centre after Josh Morris (groin) withdrew.
Morris had been considered the best man to contain giant Queensland centre Greg Inglis defensively.
And Smith indicated on Monday that Walker would be targeted in his first Origin game at "The Cauldron", Suncorp Stadium.
"There's no doubt, we will be asking some questions out there," Smith said.
"I am sure when he (Inglis) gets the ball in his hands he will be asking some questions of Dylan Walker."

Smith said complacency would not be a problem for Queensland as they look to seal a 10th series win in 11 years on Wednesday night.
"If we don't take this opportunity it is 1-1 and we have to go back down to Sydney to win which is a very hard thing to do," he said.
"There are no concerns at the moment about our mindset.
"We are under no illusions as to how NSW are going to come out – the first 20 minutes of this game will be crucial to the result."
Smith gave the Maroons a clean bill of health ahead of Origin II.
Halfback Cooper Cronk was the last player to battle a stomach bug that went through their Gold Coast camp, coming in and out of their main session on Sunday.