Portugal defeat Fiji, but Wallabies still out of Rugby World Cup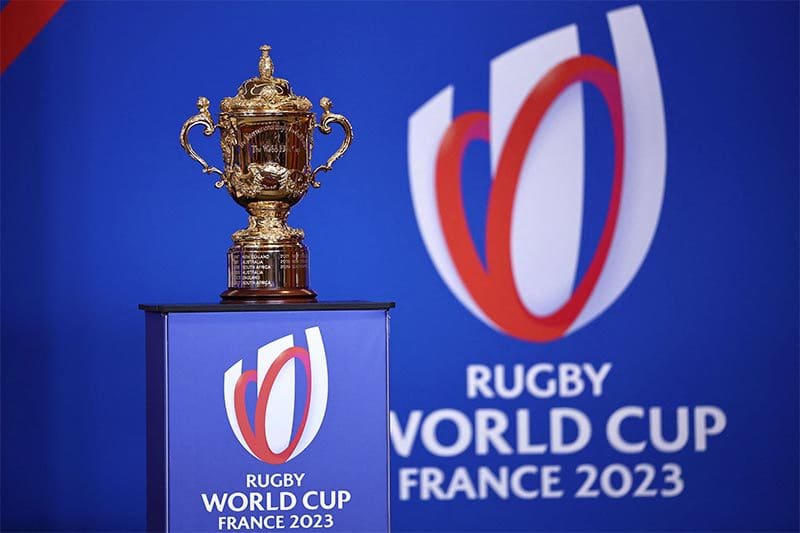 The Wallabies are officially out of the Rugby World Cup, despite Portugal winning their first ever match at the four-yearly event.
The Wallabies needed the European team to defeat Fiji by eight points or more to advance past the group stages of the World Cup, with the final 24-23 result thrilling, but not enough to see the Australians earn a reprieve.
Fiji will now move to the quarter finals of the tournament, where they will play England, despite the late try to Rodrigo Marta and Samuel Marques conversion putting a dampener on their outstanding World Cup, which includes a win over the Wallabies.
For the Wallabies, who have failed to advance past the pool stage for the first time at a Rugby World Cup, it's back to the drawing board under new coach Eddie Jones, who will be bitterly disappointed with the early stages of his second stint in charge of his home nation.
Portugal has not only beaten Fiji, but also the hearts of many throughout the tournament. Fans will undoubtedly remember the jubilant Portuguese players singing with gusto amidst their ecstatic supporters post-victory, a testament to the squad's tenacity and spirit. In particular, Mike Tadjer's outstanding touch-finder in the first half under intense pressure was a highlight of the match.
Although Fiji had appeared to secure a shaky victory for the second consecutive week, Marta's late intervention turned the tide. With this result, Fiji barely makes it to the quarter-finals for the first time in 16 years, ready to face England in Marseille.
"We're very happy to be there but we've got a lot of work to do this week," Fiji coach Simon Raiwalui said.
From the onset, Portugal showcased a carefree playing style. Nicolas Martins and Samuel Marques delivered remarkable performances, contributing greatly to Portugal's success.
Fiji found themselves under pressure, even when the Pacific islanders seemed on the brink of victory with Mesake Doge's try and two penalties from Frank Lomani. Yet, Marta's last-minute play turned the game on its head, bringing a surprising and delightful win for Portugal.
Amidst the unpredictability of the match, observers would have paid a premium for a glimpse of Jones's reactions from Australia's base in Saint-Étienne. Although Portugal was not favored to win, their determination and spirited performance granted them a well-deserved place in history.
The match itself was a roller-coaster of emotions, with both teams making errors due to the sweltering conditions, adding to the drama and entertainment of the game. It was a tight 3-3 at half-time, with opportunities for tries missed by both teams. However, the second half saw a successful try from Raffaele Storti, giving Portugal a seven-point lead following an expert conversion from Marques.
After this, Fiji seemed unsettled, even as Portugal pressed their advantage. A slip from Martins provided Fiji's Sireli Maqala with a break, eventually leading to Levani Botia scoring from close range. A high shot on Marta resulted in Botia being sent off, during which Portugal's Francisco Fernandes managed to score. Though Fiji responded with Doge scoring and Lomani levelling with a conversion, Marta's brilliant play and Marques's conversion sealed Portugal's remarkable victory, and gave them some building blocks for future international rugby fixtures.
The Fijians are a $2.90 chance to upset England ($1.40) with online bookmakers, and will need to lift significantly if they are to trouble this opponent.