NSW government wants punters to bet responsibly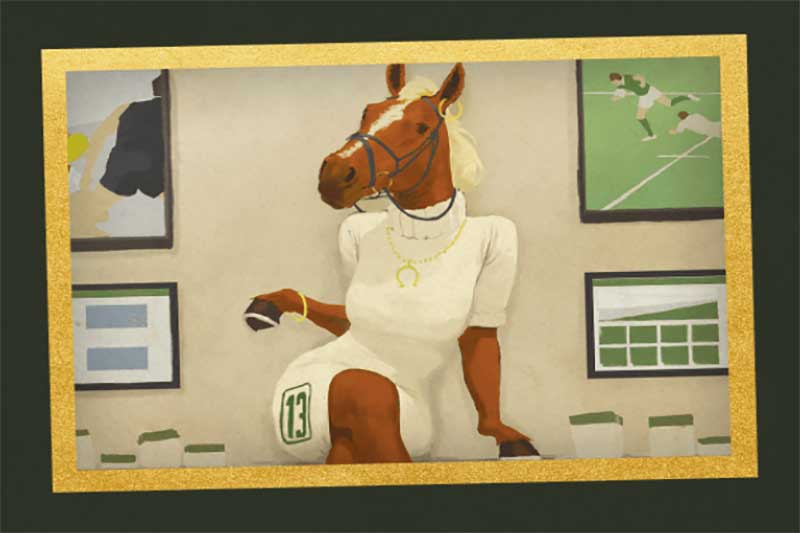 EVERYONE enjoys a punt or two, but it's important not to get carried away, and what a better time to reflect than the week leading up to the race that stops a nation.
Responsible Gambling Awareness Week is coming up in New South Wales, with the campaign aiming to get punters to think about their gambling habits.
Running from October 23-29, the week will see local gambling help services running a variety of community-based events including sausage sizzles, morning teas, as well as meetings and forums. You can find more information on these events on the NSW government website.
Younger punters are encouraged to get involved so they can learn about how to bet on sports responsibly and determine whether they're chasing losses, rather than enjoying the game with a bet or two.
The awareness campaign comes just two weeks after the football grand finals, where the Australian Football League (AFL) grand final reportedly beat out the National Rugby League (NRL) grand final in betting popularity.
According to Sportsbet figures, punters bet on the Norm Smith medal market (which Richmond's Dustin Martin took out) three times more than the NRL's Clive Churchill.
Popular bookmakers revealed that there were plenty of happy punters, including one who made $8880 from $5 using Sportsbet's 'Same Game Multi Product'.
As we are in between betting seasons, the NSW government recommends reflecting on your gambling habits before getting stuck into the racing season.
It's also recommended that you check on mates and make sure they know how to have a punt on the spring racing carnival without getting carried away – save that for the intoxicated racegoers who end up starring in viral videos following the first Tuesday in November.
The Responsible Gambling Awareness week also follows a gambling campaign launched by the NSW government last month, known as Betiquette.
Betiquette features a 30-second ad with several tips, including advice to avoid waking up "hungover next to some random betting slips", and a website to educate punters on responsible wagering behaviour.
But Alliance for Gambling Reform spokesman, Tim Costello, slammed the Betiquette program when it launched in September, claiming it wasn't enough.
Costello wants sports betting to be banned in Australia, similarly to the US – though that could change with the US Supreme Court recently announcing it would hear the New Jersey sports betting case on December 4.
So prove him wrong by gambling responsibly, so the rest of Australia can continue to enjoy a punt or two every Melbourne Cup.