NRL: Panthers half O'Sullivan dismisses Dolphins rumours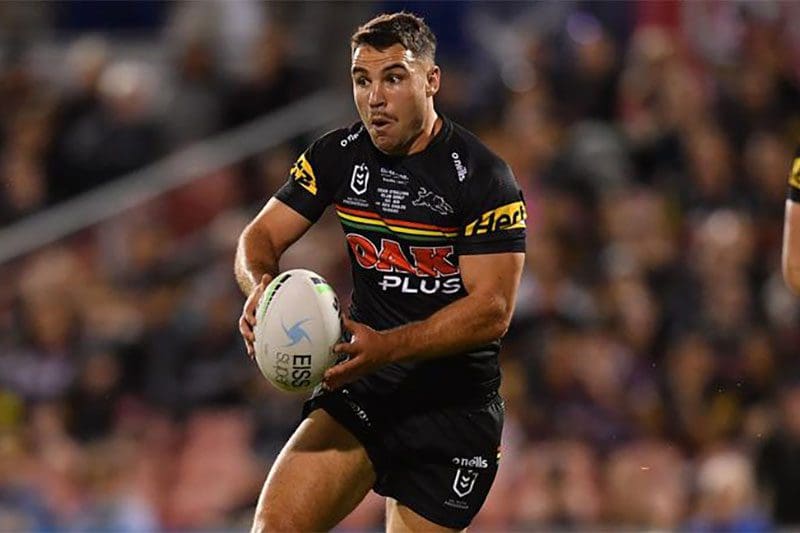 Talented Panthers halfback Sean O'Sullivan has played down speculation he could be headed to Queensland expansion club Redcliffe next season.
They were his thoughts after another quality performance at NSW Cup level, helping Penrith to a comfortable 25-8 win over Parramatta at BlueBet Stadium last Friday night.
"It (the speculation) is not true. I'll sit down with my manager in the next couple of weeks, but it's not true," he told BettingSite.com.au.
There has been recent talk that O'Sullivan would join his father – recruitment manager Peter O'Sullivan – at the Dolphins next year.
The NRL's newest franchise is still yet to sign a marquee player or half with NRL experience.
O'Sullivan would fit that role well, with News Corp's Phil Rothfield saying he believed the No.7 could end up travelling north for the 2023 season.
But at the moment he is just focusing on winning a NSW Cup premiership or, if needed, being ready when he gets the call-up to again play in the NRL.
And it is not affecting his performances.
O'Sullivan finished the game against the Eels with a try assist and two linebreak assists, the Panthers leading the competition with eight wins and a loss.
"I like being on the ball at half. I'm a genuine No.7, so I like to touch the ball a lot and the team allows me to do that," he said.
"It (the team's performance) was really good. We stuck to what we wanted to do, got them in a grind and it was good to finish on top."
READ: No regrets for Isaiya Katoa over Dolphins switch in 2023
Whoever the off-contract playmaker represents next season, he knows he has the game to be a consistent first-grader in the NRL.
O'Sullivan increased his market value over the Panthers' first three games of the NRL season, leading his side to three wins in the absence of then-injured skipper Nathan Cleary.
He was particularly impressive in Penrith's 28-6 win over Manly in Round 1, coming up with two try assists.
"It was really good that I could show (my talent) in the first few games. Hopefully I can keep playing well in the NSW Cup, and whenever I get my next opportunity take it with both hands," said O'Sullivan, who played 12 games with the Warriors last year.
"I think last year I took a really big step with my growth and confidence knowing that I can play at that level.
"It was unreal to get a taste (of NRL this year), especially with this club I grew up at playing juniors five minutes down the road – Glenmore Park Brumbies.
"It's something I'll never forget – having the opportunity to play at NRL level for the Panthers."
O'Sullivan spoke highly of his forward pack after Penrith's win over its western Sydney rivals in Round 9 NSW Cup action.
"The whole team has been outstanding. Our middles like Eddie Blacker, Lindsay Smith and J'maine Hopgood – they've been outstanding," he said.
"It's the same system (in NSW Cup and NRL at the Panthers) and it's very good."