NRL hopeful Sykes sticks up for Hasler as Manly woes mount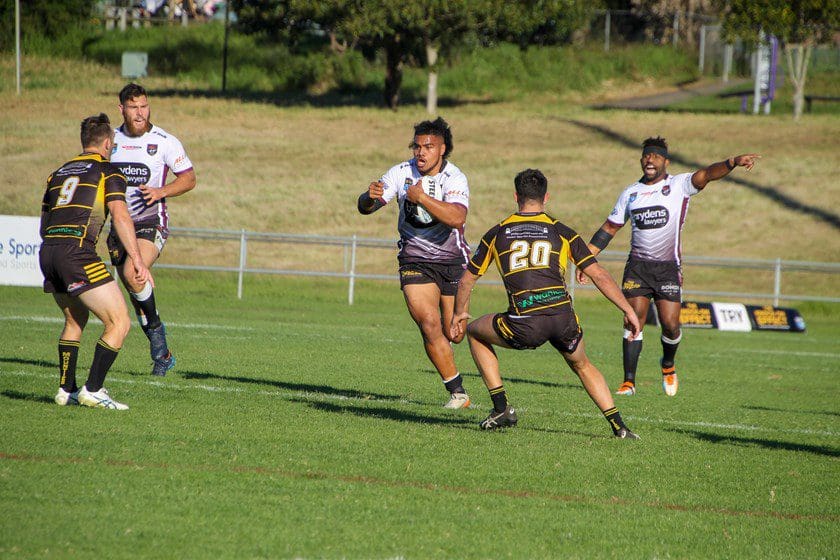 Emerging Manly prop Jacob Sykes has thrown his support behind under-fire coach Des Hasler after the club copped a $25,000 fine for the veteran mentor's criticism of referee Ben Cummins.
The Sea Eagles were issued a breach notice after Hasler said the Eels were "legged back into game", referring to a 9-2 penalty count in their favour after Parramatta's controversial 22-20 win in Round 11.
But Sykes – who was part of Manly's matchday squad in its 28-8 loss to Melbourne last Thursday night – said Hasler was the right man to help bring exciting young talents such as himself through to NRL level.
"I respect Dessie a lot – he's a good man and I back him," the highly competitive frontrower told BettingSite.com.au.
"I just like the way he is. He gets the job done and he's a hard man. I like that way about him."
Sykes, from the small Queensland country town of Mungindi just over the border from New South Wales, is a no-nonsense player himself.
He and fellow prop and Manly hopeful Alec Tuitavake stood out in a disappointing Blacktown Workers side against Mounties in Round 12 NSW Cup action at Aubrey Keech Reserve on Sunday.
ALSO: Bulldogs building for the future with Clydesdales partnership
The Sea Eagles were thrashed 40-10 by the Canterbury feeder club, which registered its second win of the season to leave Blacktown in last place with just one victory.
Sykes (112m and 38 tackles) and Tuitavake (180m) never stopped trying.
The Sea Eagles were not without their attacking opportunities, but lacked the experience and poise needed to finish them, leaving Sykes frustrated after the game.
"There's definitely room for improvement. It's just the same simple things – we need to gel better," he said.
"We just need to stick more to our game plan. We're getting to good positions, and crumbling and losing our way a bit.
"Sometimes we'll march up the field, but we just can't finish. I don't know (if it's a collective mental weakness) – it's hard to say. It's been a rough ride."
Recommended!
Another Sea Eagles player who never stopped trying to create chances against Mounties was fellow NRL hopeful James Segeyaro.
The 31-year-old won the Dally M Hooker of the Year award in 2014, and has played 154 NRL games at the Cowboys, Panthers, Sharks and Broncos.
He hasn't played in the top grade since 2019 after he was suspended for a doping violation, subsequently maintaining the banned substance entered his system inadvertently.
Blacktown gave him his rugby-league lifeline this year and, after some good performances in the halves and at hooker, Manly signed him to a train-and-trial deal earlier this month.
"He (Segeyaro) has had a lot of experience, and he's just trying to bring that in," Sykes said.
Sykes – Manly's best-and-fairest award winner at Jersey Flegg Cup level in 2019 – is knocking on the door of an NRL debut this year.
But in typical no-fuss fashion, he played that down and insisted he still had improvement left in him.
"I definitely have a long way to go. They're (Manly) still a quality side up there and they bring up the standard," he said.
"Down here it's not the same, but I think they'll help bring me up to standard if I was to get up there."
The Sea Eagles have lost their last three games, sliding to 11th place in the NRL standings with a 5-7 record.
"I think they've been unlucky – it's a good side," Sykes said.
"It's probably just a few little things costing them as well."