Bulldogs building for the future with Clydesdales partnership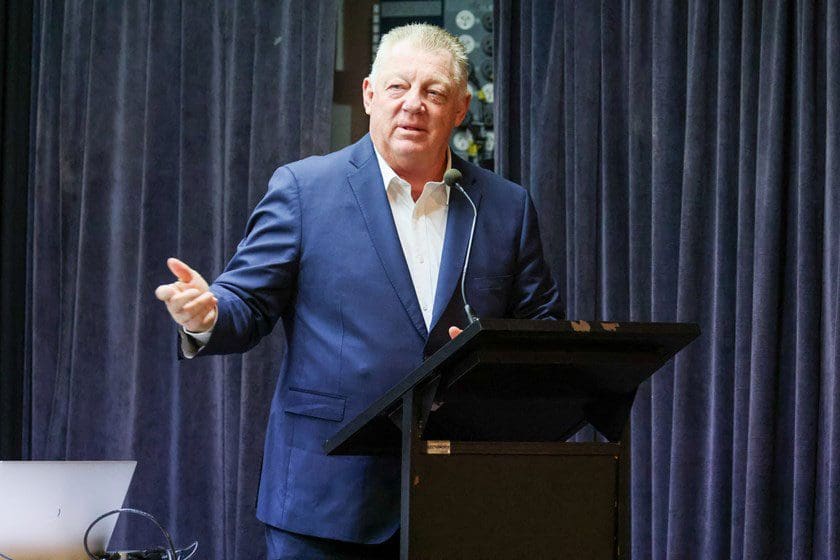 He might be copping plenty of flak for a perceived "lost culture", but Bulldogs general manager of football Phil Gould is fast building something which will rival Penrith's rise to an NRL superpower.
They are the thoughts of Canterbury's CEO Aaron Warburton, his faith not wavering in what Gould is bringing to the struggling Belmore club currently in last spot with a 2-10 record.
And a new Toowoomba-based Queensland Cup side next year – the Western Clydesdales – will be a crucial component of Gould's long-term vision.
"They've got a team hopefully coming into the Q Cup next year. For them to align with an NRL team was very important," Warburton told BettingSite.com.au.
"So they reached out to Gus, and we welcomed them with open arms. They've got such a great nursery there that is untapped.
"They've had links with NRL teams in the past.
"At the moment, with them leading into a very important year in 2023, it made a lot of sense to link with us.
"They won't be an official feeder team, but they'll be a link and a pathway through to the Bulldogs.
"We'll support them with fulltime staff – there'll be Bulldogs-employed staff members up in Toowoomba."
Gould – passionate about elite-player development – has previously spoken about his excitement regarding the Bulldogs' venture into rugby league heartland in country Queensland.
It will not be a token move, either.
Just like the way he made the Panthers a force to be reckoned with because of the way he grew their elite academy throughout western Sydney, Gould sees country Queensland as a massive growth opportunity.
"They (Bulldogs staff in Toowoomba) will do as much as they can, from scouting to working in the week-to-week Q Cup," Warburton said.
"And where we can, we'll bring guys and girls down here.
"In terms of their coach, they're still recruiting, and we're helping them with that.
"There are some good names being thrown around, but nothing as yet.
"It's probably a bit premature to say what that team will look like. But it's starting to develop."
ALSO: Queensland set to name strong squad for Origin 1
Gould has also been proactive at building Bulldogs connections throughout northern NSW.
"Gus is on another level. His intellect with regards to rugby league and all things pathways and academies is outstanding," Warburton said.
"It's not just a quick-fix around 'let's shoot up the table'. It's about 'let's build a club for decades to come', and a foundation that's going to be second to none in a few years.
"It's about satellite cities that replicate Belmore – who we are and what we are.
"There's some talent across regional NSW and Queensland."
What Gould and Warburton are building is a far cry from what club legend Braith Anasta recently described as a club which had "lost its DNA" following Trent Barrett's sudden resignation as coach two weeks ago.
"The culture is what it is – you can't fabricate it. There's a good culture or a bad culture, and it's always developing," Warburton said.
"Braith is an absolute legend of the club. He's always welcome back here – from coming back and celebrating the glories, but also passing on his knowledge.
"He and every other Bulldogs player who has come through this gate – it's once a Bulldog, always a Bulldog."
Warburton said the Bulldogs' expansion to northern NSW and Queensland would not come at an expense to the strong values the club already has in place regarding the development of its local juniors.
"We're fortunate that we do have a very strong junior league. We've got 12 clubs from the edge of Earlwood all the way up to Moorebank," he said.
"We're very landlocked – we've got roughly 3600 junior athletes coming through.
"So for us, it's very important to have those established links with the mid-north coast, northern regions of NSW and recently Toowoomba in the western Queensland corridor.
"Knowing that every young player coming through has a pathway to the Bulldogs in the NRL, and the Bulldogs' NRLW team in the future.
"It's very important, particularly for one of the nine Sydney teams which battles for turf here in Sydney."