NBA Wednesday multi tips – February 13 basketball odds & analysis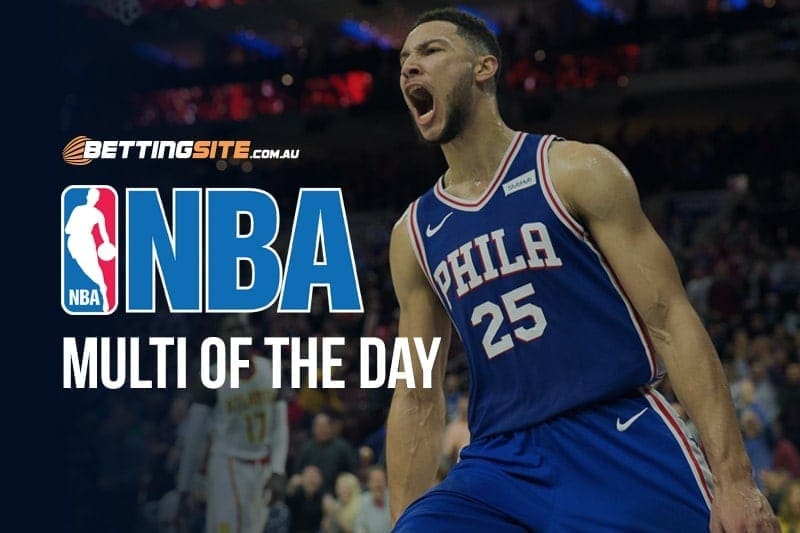 With three pre All-Star weekend rush bringing out the best in the league's stars, Wednesday is shaping up as an interesting schedule for punters.
LeBron and the Lakers will challenge the Hawks in Atlanta to start the day, while the controversy surrounding Anthony Davis and Pelicans could leave the door ajar for the Orlando Magic.
Rival franchises the Celtics and the 76ers will do battle in Philadelphia, which will be a great contest between Australian-born point guards Ben Simmons and Kyrie Irving.
ALSO READ: HOW TO BET ON NBA
San Antonio currently has 32 wins to its name and will be expecting to notch a 33rd when it takes on the Grizzlies in Memphis.
Concluding the day will be the Utah Jazz on the road in Oakland against the mighty Warriors.
There's plenty of value in the odds for punters, so let's have a look how we build our multi.
NBA Wednesday February 13th Multi
First match begins at 11:30 am AEST
Lakers to beat the Hawks @ $1.49
Pelicans to beat the Magic @ $1.53
76ers to beat the Celtics @ $1.41
Spurs to beat the Grizzlies @ $1.57
Warriors to beat the Jazz @ $1.25
NBA Wednesday February 13th Multi Analysis
Despite the Hawks' recent upswing in form and competitiveness, it would be foolish to go against the Lakers, even away from home.
Meanwhile in New Orleans, the Anthony Davis saga is in full force. Despite the ongoing distraction, the likes of Jrue Holiday, Julius Randle and Jahlil Okafor are still putting up good numbers and combined, should have too much depth for Orlando.
After steamrolling the Lakers in their last match, the 76ers will utilise their momentum to dominate the Celtics.
The Spurs will make the playoffs and will do damage, beating the Grizzlies will be a simple warm-up for the well-drilled franchise. Greg Popovich will expect nothing short of a victory when he coaches his Spurs in Memphis.
Rounding out the multi will be one of the easiest legs of the day.
Despite the Jazz enjoying an uptick in form and synergy, it won't be enough to deal with the juggernaut of Steph Curry, Kevin Durant, Klay Thompson, Draymond Green and DeMarcus Cousins all on the same court together.
Has the NBA ever seen a better starting five? We may know the answer in a few more months.
Latest NBA betting news & tips