Jason Day leads the pack as $7 favourite in 2016 US Open betting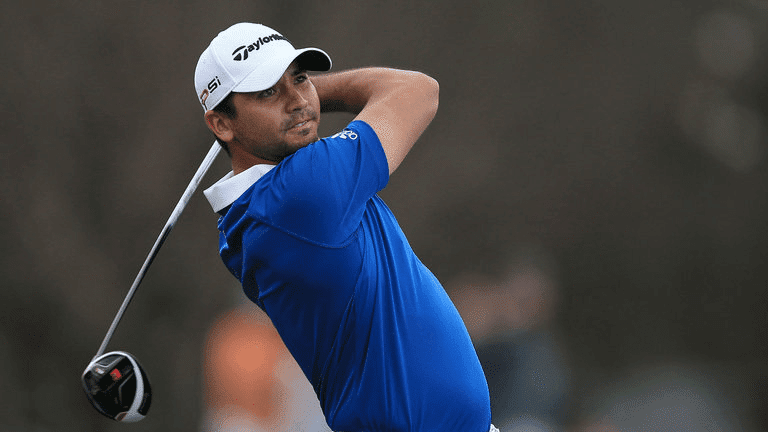 2016 US Open, June 16-19, 2016, Oakmont Country Club, Pennsylvania
SUPERSTAR Aussie golfer Jason Day is at the peak of his powers.
And it comes as no surprise that WilliamHill.com.au has installed the World Number 1 as the $7 favourite to win the US Open next week.
But the odds men over at online bookmaker WilliamHill.com.au can't split the boy from Down Under and gun Irishman Rory McIlroy.
Both men are at $7 to win the second major of the year, just ahead of World Number 2 American Jordan Spieth at $7.50.
It is a tantalising battle between three of golf's biggest young stars, with another Aussie, Adam Scott, licking at their heels at $17.
Never one to take a step back, Day has thrown out a little bait to his challengers.
"I heard a couple of weeks ago that it bothered Jordan that I was winning tournaments and have the number one spot in the world," Day said.
"And it should.
"It should bother guys who are competitive and want to stay on top as well.
"I know I'm pushed that way as well when I see Rory or Jordan on top of the world. I want to do that as well. So it's great to see how they've responded so quickly."
Speech, though, holds the aces over Day when it comes to the US Open, after he took out the tournament last year.
Day collapsed on day two of last year's tournament, suffering from vertigo, and had to force himself out of his sick bed to play.
All three men are coming off recent tournament wins and it sets up a tantalising competition between a trio that are set to lead golf into the next frontier.
Don't discount Scott, though.
If he goes anywhere near emulating what he did in the final round last year, he is a massive danger.
Scott romped home with a 64 – second lowest final round score in tournament history – was tied for 19th at the start of the day, and ended it fourth in a remarkable turn of form.
He is one to consider aggressively.
But all eyes will be on all time great Tiger Woods.
Woods is a $34 chance with Hills, but he has not even declared whether or not he will play.
Tiger has not played a tournament since September last year, after having back surgery.
He is getting close to a return and it looks every possibility that he will do it in a major.
"I have been practicing at home, and I'm progressing nicely. I'm hoping to play," Woods said. "That's the overriding question I keep hearing: When are you coming back, when are you playing? I get it all the time. If I knew, I'd tell, you, because it'd be fun to know."
"Everything about my game is coming around. Now it's just a matter of being consistent with it.
"And then being able to do that not only at home against the boys at Medalist and trying to take their cash, but trying to come out here and doing it against the best players in the world is a completely different deal.
"I want to play. Trust me, I want to.
"The plan is to get well, and whether that's by next week or it's a year from now, I don't know.
"My doctors don't know, I don't know."
If he does end up playing, he had some words of warning for his competitors.
"Ironically enough, my speed's higher than it's been in a few years – And I'm not trying," he said.
"My technique just changed. That's a good sign.
"When I get stronger and I do crank it up, I'll have the speed I used to have, which will be nice,"
And he thinks his mate Day is just tops.
"I think it's fantastic how he's playing, how he's handling himself, how focused he is and how committed to improving he is," Woods said.
"He practices with purpose and you can see it when he plays."
2016 US Open odds
Rory McIlroy ($7)
Jordan Spieth ($7.50)
Adam Scott ($17)
Dustin Johnson ($19)
Justin Rose ($19)
Rickie Fowler ($19)
Phil Mickelson ($29)
Henrik Stenson ($29)
Bubba Watson ($31)
Hideki Matsuyama ($34)
Branden Grace ($34)
Danny Willett ($34)
Jimmy Walker ($41)
Sergio Garcia ($41)
Patrick Reed ($41)
Louis Oosthuizen ($41)
Matt Kuchar ($51)
Paul Casey ($51)
Brooks Koepka ($51)
Brandt Snedeker ($51)
Jim Furyk ($51)
Bryson DeChambeau ($51)
Zach Johnson ($61)
Martin Kaymer ($61)
Justin Thomas ($61)
Matthew Fitzpatrick ($61)
Lee Westwood ($67)
Graeme McDowell ($67)
Russell Knox ($67)
Kevin Kisner ($71)
Odds provided by WilliamHill.com.au