Kennedy Cantala Stakes betting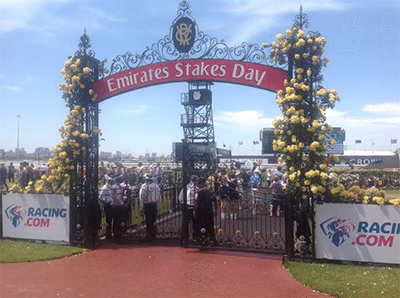 Formerly the Emirates Stakes, the Cantala Stakes is held at the Flemington Racecourse on the last day of the VRC Spring Carnival in November, traditionally the first Saturday after the Melbourne Cup.
It is run over 1600m and is a Group 1 handicap for thoroughbreds: three year olds at set weights. The purse is $1 million for the event, which is the richest Victorian race over the mile. Prize money is broken down as follows:
1st – $600,000
2nd – $180,000
3rd – $90,000
4th – $45,000
5th – $25,000
6th – $20,000
7th – $20,000
8th – $20,000
The roots of the Emirates Stakes go back to 1881 with a race initially called the Coburg Stakes that was a Principal Race run over 1800m. Since then the race has evolved, changed distance, had several name changes and changed grade. It is now one of the most prestigious days on the Spring Carnival calendar and the highlight of the Emirates Stakes Race Day, which holds nine races throughout the day.
Best bookies to bet with on the Emirates
We recommend the above online bookies to handle your bets on the Emirates Stakes. They each has a great reputation for player safety as well as providing the best possible odds. Check them out for more details.
Emirates Stakes – Recent runnings
2015: Turn Me Loose ($9.50), a Kiwi horse ridden by Kerrin McEvoy and trained by Murray Baker, won out leaving Politeness ($10) to come second and Rock Sturdy ($31) to come third.
2014: Hucklebuck ($10) pulled away from the pack, beating Lucky Hussler ($7) by a nose, both of whom were miles in front of their nearest competition: The Cleaner at $16. Hucklebuck was ridden by Dom Tourneur and trained by Phil Stokes.
2013: Boban ($4.40) became the first horse since 1986 to win the Epsom Handicap and the Emirates Stakes in the same year. Boban, who was the favourite, beat out Smokin' Joey ($21) and Speediness ($9). Boban was trained by Chris Waller and ridden by Glyn Schofield.
Previous Emirates Stakes winners
We have compiled a list of winners from the last fifty years of the Emirates Stakes:
2019 – Fierce Impact
2018 – Best Of Days
2017 – Shillelagh
2016 – Le Romain
2015 – Turn Me Loose
2014 – Hucklebuck
2013 – Boban
2012 – Happy Trails
2011 – Albert The Fat
2010 – Wall Street
2009 – All American
2008 – All Silent
2007 – Tears I Cry
2006 – Divine Madonna
2005 – Valedictum
2004 – Sky Cuddle
2003 – Titanic Jack
2002 – Scenic Peak
2001 – Desert Eagle
2000 – Testa Rossa
1999 – Bonanova
1998 – Bezeal Bay
1997 – Catalan Opening
1996 – Miss Margaret
1995 – Seascay
1994 – Seascay
1993 – Primacy
1992 – Planet Ruler
1991 – Pontormo
1990 – Shaftesbury Avenue
1989 – Better Loosen Up
1988 – Our Westminster
1987 – Warned
1986 – Chanteclair
1985 – Dazzling Duke
1984 – Riverdale
1983 – Honest Promise
1982 – Magari
1981 – Tower Belle
1980 – Silver Bounty
1979 – Bit Of A Skite
1978 – Family Of Man
1977 – Galway Bay
1976 – Maybe Mahal
1975 – Kiwi Can
1974 – Skyjack
1973 – Taj Rossi
1972 – All Shot
1971 – Gunsynd
1970 – Levian
1969 – Vain
1968 – Cyron
1967 – Heroic Stone
1966 – Storm Queen
Most successful Emirates horses
Five horses have managed to take out the Emirates Stakes on more than one occasion. These horses are:
Seascay – 1995 and 1994
Heroic Stone – 1967 and 1965
Aquanita – 1961 and 1960
Te Gama – 1917 and 1914
Iolaire – 1908 and 1907
Most successful jockey's at the Emirates
Jim Cassidy is the most successful jockey to ride the Emirates Stakes since 1983, pocketing a total of three wins and a third place from his 14 starts.
Most successful trainers at the Emirates
David Hayes has trained five winners of the Emirates Stakes over the years. He trained Planet Ruler in 1992, Primacy in 1993, Seascray in 1994 and 1995 and All American in 2009.
Tips for betting on the Emirates
Following the racers form ahead of the Emirates Stakes is the best way to be informed. How have the horses gone over 1600m or a similar distance? What are the weather conditions on the day like? Do they suit the bet you want to make? Is your chosen horse on a winning streak? Do you see good value in your bet?
With such a large field it can be a little daunting for new comers to having a punt, but in a large field you can often find good value.
Always search among your several different online bookie accounts to find the best price for the bet you want to make: get the bookies to work for you and get the best value for your punting dollar.
BetOnline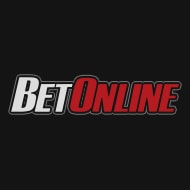 $5,000
50% matched deposit up to USD $5,000
read review
Bet Now
Bovada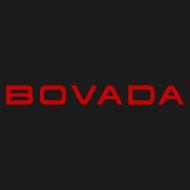 $250
Claim a 50% deposit bonus up to the value of USD $250
read review
Bet Now