Game on as window opens for Gold Coast 2018 ticket requests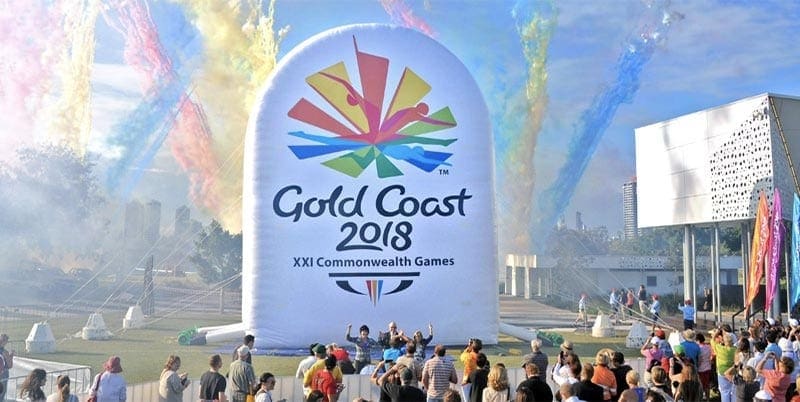 SPORTS fans are scrambling to get their hands on tickets for the Gold Coast 2018 Commonwealth Games.
The window for public requests officially opened at midday on Monday, April 24 and will run for four weeks, closing on May 22.
Annastacia Palaszczuk, the Queensland premier, said the scope and timing of GC2018 made it a must-do for families and individuals all over Australia.
"The Gold Coast 2018 Commonwealth Games is going to be the biggest sporting event in Australia this decade and we want the Gold Coast, Queensland and Australia to share the dream of this once-in-a-lifetime event," Premier Annastacia Palaszczuk said.
"GC2018 will be held during next year's Easter school holidays so there is no better time for families to plan a Queensland holiday and take in a world-class sporting event.
"We are really proud ticket prices are inclusive, accessible and affordable with more than 55% of all tickets priced $40 or below.
"Importantly, the ticket price includes all ticket fees and free public transport on event day within the South East Queensland TransLink public transport network, the Cairns TransLink bus network and on the Townsville qconnect bus network."
Affordability and accessibility are key features of the Gold Coast 2018 ticketing scheme, with some 80 per cent of all event passes available for less than AUD $80.
Katie Jones, the Commonwealth Games minister, urged all potential buyers to submit their requests before the deadline to ensure the best possible chance of securing tickets to the hottest events.
"With ticket requests now open, we want to welcome visitors from all over Australia to the Gold Coast and event cities Brisbane, Townsville and Cairns to experience the 'friendly Games'," she said.

"While the action focuses on the Gold Coast, GC2018 competition events will also be hosted in Brisbane (track cycling and shooting), Cairns and Townsville (basketball preliminaries), providing interstate visitors with a range of different holiday options.

"Placing a ticket request gives spectators the very best chance to secure tickets for the most in-demand sports sessions."

Monday also witnessed the unveiling of a 192 square-metre canvass at Brisbane's Kangaroo Point featuring Cameron McEvoy – one of the chief ambassadors for GC2018.

The Olympic swimming star said Australia's wider athletic community was already gearing up for the 11-day international sporting carnival, which is scheduled to commence on April 4, 2018 with the opening ceremony at Carrara Stadium.

"From an athlete's perspective, excitement is really building towards GC2018," Mr McEvoy said.

"I know my family and friends are really excited about submitting their ticket requests, not only for the Swimming at the Gold Coast Aquatic Centre but some of the other events as well such as Athletics and Track Cycling.

"There is plenty of action for spectators to choose from with more than 1000 hours of world-class sporting competition over 11 days."

No tags for this post.
Similar Sports Betting News