Can Golden State win Game 4 and square NBA series against OKC?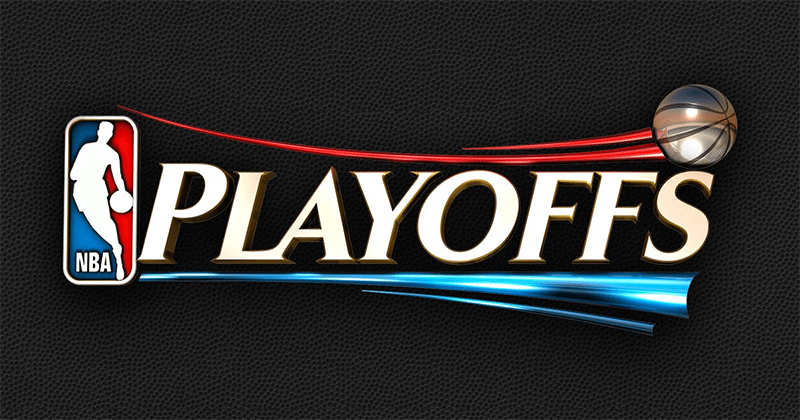 Series schedule:
GAME 1 – Oklahoma City 108 defeated Golden State 102
GAME 2 – Golden State 118 defeated Oklahoma City 91
GAME 3 – Oklahoma City 133 defeated Golden State 105
GAME 4 – Golden State at Oklahoma City, Wednesday, May 25, 11am AEST
GAME 5 – Oklahoma City at Golden State, Friday, May 27, 11am AEST
GAME 6 – Golden State at Oklahoma City, Sunday, May 29, 11am AEST
GAME 7 – Oklahoma City at Golden State, Tuesday, May 31, 11am AEST
Series odds:
Golden State Warriors: $1.64 with Sportsbet.com.au
Oklahoma City Thunder: $2.30 with Sportsbet.com.au
Game 4 head-to-head odds:
Golden State Warriors: $1.90 with Sportsbet.com.au
Oklahoma City Thunder: $1.94 with Sportsbet.com.au
Line betting odds:
Golden State Warriors: -1 ($1.91 with sportsbet.com.au)
Oklahoma City Thunder: +1 ($1.91 with sportsbet.com.au)

THE almost-invincible Golden State Warriors could find themselves on the brink of elimination if they can't turn things around in Oklahoma City on Wednesday morning.
After a record breaking 73-win season, a second straight Most Valuable Player award to star Steph Curry and numerous other superlative efforts, the Warriors golden run is in jeopardy in a Western Conference finals dog fight against an Oklahoma City Thunder side playing with a serious chip on its shoulder.
Despite being completely smoked off of the Chesapeake Arena floor in game three, putting them 2-1 down, the Warriors are still favourite with Sportsbet.com.au in both the game and the seven game series.
It is indicative of how dominant they have been in 2015-16 and the respect bookies and punters alike have for the skills of Curry, Klay Thompson and Draymond Green.
But it would be foolish to write off the Thunder.
In game three Sunday, they were simply unstoppable.
Their two superstars, Kevin Durant and Russell Westbrook, went ham on the Dubs' lacklustre defence, combining for 63 points on 20 of 26 shooting in a 133-105 rout, on of the biggest margins in Western Conference Finals history.
Westbrook had a near triple double with 30 points, 12 assists and eight rebounds, going nine of 11 from the charity stripe, while Durant top scored in the game with 33, to go along with eight boards, three blocks and a perfect 12 for 12 from the line.
Imposing numbers from that pair, but they had plenty of help. Serge Ibaka bobbed up with 14 points and eight rebounds, including one brutal dunk, Andre Roberson spotted up for three treys on his way to 13 points, a scoreline emulated by Dion Waiters off the bench and Enes Kanter continued to provide punch off the pine with 10 points and 12 rebounds.
The game was marred by an ugly incident involving Warriors' fiery workhorse Draymond Green, who appeared to boot the Thunder's Kiwi enforcer Steven Adams in the groin.
It is feared he will be suspended in game four, further piling on the pressure on an already besieged Warriors side.
And he is worried too, after Westbrook claimed he kicked Adams deliberately.
"You know Russell said I did it on purpose, but he's a part of the superstar group that started all this acting in the NBA," Green said.
"I didn't. So, I sold the call. He called me that way. I sold the call.
"My leg went in the air trying to follow through on a shot.
"Like I'd try to kick somebody in the midsection.
"He probably wants to have kids one day. I'm not trying to end that on a basketball court.
Coach Steve Kerr said the flagrant Green received for his effort should be rescinded.
"Stuff like that happens all the time," Kerr said.
"There's contact, people's arms, legs flailing. If they think it's on purpose, play the game, you know.
"This stuff happens all the time.
The Warriors were completely outmatched, their MVP Curry dropping 24 points with five assists, but just seven of 17 shooting and three of 11 from the outside.
He became the first MVP to sit out the entire fourth quarter of a Western Conference Finals series in a losing team as the bench scrubs played out the match.
Thompson was the Warriors only other double figure scorer with 18, but he too struggled from the field, going eight of 19 including two of eight from three point land.
It was ugly viewing as the Warriors cleared the bench, with seven of the eight players off the pine registering buckets.
Our predictions
Game result: Oklahoma City Thunder to win ($1.94 with Sportsbet.com.au)
Line prediction: Oklahoma City Thunder +1 ($1.19 with sportsbet.com.au)
Total game score: Under 221.5 ($1.91 with Sportsbet.com.au)
The Green factor is heavy in this. He had an absolute stinker in game three and the Warriors need him at his best to be any chance of stopping Durant in this series. The Thunder are playing like a team possessed and we think they will head back to Golden State with an imposing 3-1 lead. Of course, it is impossible to discount Curry, but is he being affected by that leg injury he suffered against the Houston Rockets in the first round. We don't think it will be a blow out again, but, considering we've tipped the Thunder, the one point line should be an easy cover. We feel like 221 points is a lot even though these are the two most potent offences in the NBA. Two of the three games have gone under and game three only went over because the Dubs got destroyed. Given how the series has gone so far, we're not sure why the Thunder are not favourite in this one, but we will take the $1.91 on the Durant-Westbrook show.