NBA Playoffs betting guide: Can Toronto beat Lebron in Game 5?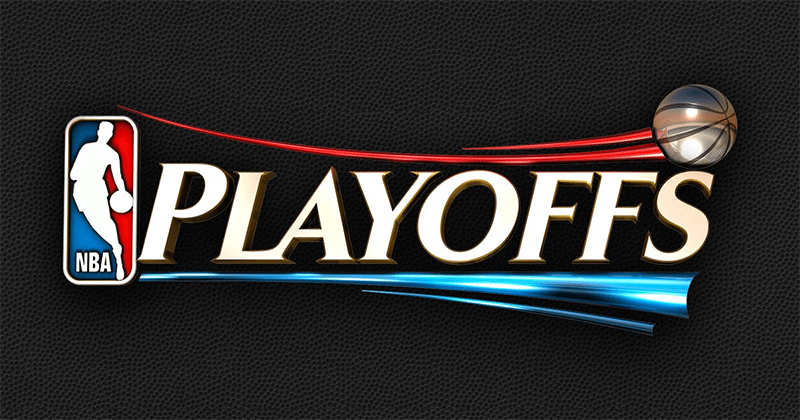 Series schedule
Game 1: Cleveland Cavaliers def. Toronto Raptors, 115-84
Game 2: Cleveland Cavaliers def. Toronto Raptors, 108-89
Game 3: Toronto Raptors def. Cleveland Cavaliers, 99-84
Game 4: Toronto Raptors def. Cleveland Cavaliers 105-99
Game 5: Thursday, May 26, 2016, 10.30am AEST
Game 6: Saturday, May 28, 2016, 10.30am AEST
Game 7 (if required): Monday, May 30, 2016, 10.30am AEST
Series tied at 2-2
Season record
Cleveland Cavaliers: 57-25 (33-8 at home)
Toronto Raptors: 56-26 (24-17 away)
Series odds:
Cleveland Cavaliers: $1.06 with Sportsbet.com.au
Toronto Raptors: $9.50 with Sportsbet.com.au
Game 5 head-to-head odds:
Cleveland Cavaliers: $1.13 with Sportsbet.com.au
Toronto Raptors: $6.80 with Sportsbet.com.au
Line betting odds:
Cleveland Cavaliers: -10 ($1.91 with sportsbet.com.au)
Toronto Raptors: +10 ($1.91 with sportsbet.com.au)

LADIES and gentlemen, we have a series.
While many thought the Cleveland Cavaliers would easily breeze pass the Toronto Raptors in the Eastern Conference semi finals after winning the opening two games of the series in Cleveland, that has not quite been the case.
All of a sudden, this series has been squared up at two games a piece, giving the Raptors a genuine chance of causing a massive boil over.
Could they make it all the way to the NBA finals?
The Cavs creamed them in Cleveland, but #WeTheNorth kicked into gear in Canada, the Raptors claiming both games on their home floor.
In game four, the back court duo of Kyle Lowry and DeMar DeRozan went ham, combining for 67 points on 28 for 43 shooting, leading the Raptors to a 105-99 win.
Lowry dropped 35 points and added four three pointers, five assists, five rebounds and three steals in his best all round performance of the series, while DeRozan had 32.
Monster big man Bismarck Biyombo continued his stunning rise, tearing down 14 rebounds to go with three blocks, while Pat Patterson had nine points and five boards off the bench.
For the Cavs, Lebron James absolutely stuffed the stat sheet with 29 points, nine rebounds, six assists, two steals and a block, but he did not score in the last 5:28 of the game and will need to do more in crunch time if the Cavs are to win the series.
Kyrie Irving continued his strong playoff campaign with 26 points and six assists, but Kevin Love managed just 10 points and seven rebounds in his second straight lacklustre display. Stretch four Channing Frye gave them 12 points off the bench, all on three pointers.
It has been a remarkable turn around for the Raptors.
Most thought they would be up against it just to claim a single game in the series, after the Cavs had rolled through he playoffs with a pair of sweeps.
And they looked completely shot when they lost the two openers in Cleveland, heading back to Toronto with their collective tails between their legs.
But they have regrouped and this is now a series that looks as even as any casual basketball fan would hope in the conference finals.
Game five game predictions
Game result: Cleveland Cavaliers to win ($1.13 with sportsbet.com.au)
Line betting: Cleveland Cavaliers -10 ($1.91 with sportsbet.com.au)
Total game score: Under 199 ($1.91 with sportsbet.com.au)
Bonus tip: Cleveland Cavaliers by 11-15 ($5.20 with sportsbet.com.au)
Cleveland won the first two games at home by a combined total of 50 points.
It absolutely smoked Toronto off the court. But, buoyed by the success in Canada, that should give the Raptors enough impetus to keep this one just a little bit closer. But the Cavs and their King will be desperate to ensure they don't bomb out before the big dance and we're predicting this one to still be a comfortable win.
We nailed the 16-20 margin in game two, so we're going to have another crack, this time we're picking 11-15. A little closer, but still an easy win to the Cavs.
Only one game in the series has managed to eclipse the 199 mark and that was game four in Toronto. If this one is close, it won't be a shoot out, while if the Cavs blow it out, they will lock down on defence, making it tough for the game to go over the 199 mark.
This series is now all square and the Raptors head back to Cleveland with the confidence that they can, indeed, beat the Cavs on the big stage.
There is no doubt the Raptors have played some superb basketball on their home floor, using their rabid home crowd as a sixth man, but the Cavs have played some awful basketball and certainly contributed to their own woes. Love will be tonguing to get back to Cleveland and you can expect a better performance from him. He could well be the difference between there two teams.
All it would take, here, though is an upset win and, all of a sudden, the Raptors would be playing for a chance to step into the finals for the first time in their history, on their home floor. It is probably not going to happen, but that won't the basketball romantics from dreaming.