Big Aussie bookies at loggerheads over planned concessions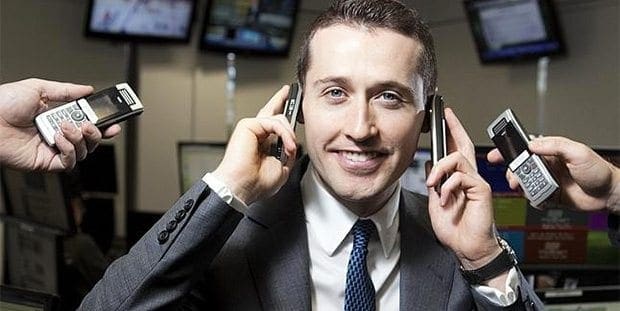 MAKE no mistake, change is coming in the gambling industry.
But just how far the big gambling companies go before being submitted to new stricter bills brought about by planned changes to the Interactive Gambling Act, might depend on one man.
Fairfax Media reports bookie Tom Waterhouse, the chief executive of William Hill Australia, is at loggerheads with his online gambling counterparts over what measures should be taken to self regulate.
Waterhouse and his company, along with Ladbrokes, have so far refused to join a new industry peak body, known as Responsible Wagering Australia.
CrownBet, Sportsbet, UniBet, Betfair and Bet365 are all part of the group, which is head up by former Labor MP Stephen Conroy.
The group wants to ensure the industry remains self regulated and, in a bid to keep the government off its collective back, reportedly has plans to bring in a number of measures which it hopes will help restore the industry's "social licence" and help mend an image that is being further sullied every day.
It's understood the group plans to initiate its own concessions, which include banning credit, scrapping sign up offers that rope in new bettors and reducing advertising, specifically during live sporting events.
Fairfax Media says both Hills and Ladbrokes reportedly declined to comment when asked.
That did not stop the RWA from sinking the boot in.
"Our members are leading the industry and setting an example through their commitments to consumer protection, responsible gambling and harm minimisation measures," an RWA spokeswoman said.
"This is in contrast to other operators that do not demonstrate the same commitment to working with government and other stakeholders to improve regulation and consumer protection."
The RWA's plans have a flow on effect to the TV networks, who are becoming increasingly reliant on the bookie's advertising dollar in order to turn a profit.
Year on year, gambling spending has sky rocketed and is among televisions most lucrative earners.
And the increasingly powerful MP Nick Xenophon is pushing for the wagering ads to be banned during live broadcasts all together.
That's bad news, according to the networks, who say that the only beneficiaries will be online sites like Facebook and Google.
Conroy has conceded that the prevalence of gambling advertising doing sporting broadcasts had gone out of control.
"RWA welcomes government consultation with the wagering industry, community groups, sporting organisations and broadcasters to achieve meaningful reductions in wagering advertising," he said.
But don't expect the networks to go down without a fight.
Ten Network boss Paul Anderson said the networks should not be slapped with restrictions.
"Sports betting advertising is plastered on buses and around sporting grounds, and it is all over the internet including on Facebook and Instagram," he said.
"It is a gift to the digital advertising duopoly of Facebook and Google and another revenue hit to free-to-air television, which is already under severe financial strain.
"But once again, all we are talking about is placing more restrictions on free-to-air television which already has tighter controls around gambling advertising than any other media platform.
"We understand the public concern around problem gambling but all this proposal will do is drive gambling advertising to other platforms.
"It is a gift to the digital advertising duopoly of Facebook and Google and another revenue hit to free-to-air television, which is already under severe financial strain."
And Seven Network head Tim Worner backed him up: "More regulations will only serve to again put free to air broadcasters at a competitive disadvantage and prevent us from continuing to provide the footy for free.
"That is what Australians want and what they expect."
Like we said, they won't go down without a fight, but it might not mean much, given the government needs Xenophon's votes to get its planned changes to media ownership laws through the Senate.
So he will have to be pandered to in some way in order for the changes to make it through.
We can expect a different landscape in the world of online gambling and the horizon is a lot closer than you think.
Our take
Should William Hill conform or is this a case of every one else is doing, but why should we?
There is no doubt that there is a need to look at the way online gambling operations are run and operated, but, at the end of the day, these are companies, in big business, and, if the government has not decreed it, there is an element of they can do what they see fit.
We cannot stress enough that problem gambling wrecks lives, but, by the same token, thousands of Australians gamble responsibly and use it as both an outlet and entertainment.
While there are pitfalls attached to credit betting, many people use it responsibly too. If the government decides to ban credit betting, Hills will have no choice, but, until that happens, they can conduct their operations how they see fit.
One of the big problems the bookies are facing these days is the increasing push back from sports stars against the prevalence of gambling advertising. Sports stars, just like many of us, tend to love a punt, but they also have no problems saying enough is a enough and, only recently, the likes of Western Bulldogs AFL captain Easton Wood and Geelong FC veteran Harry Taylor have decried the amount of advertising on the television.
"I've got three kids at home and when my eldest can name a lot of the ads on TV, that is a bit of a worry." Taylor said.
It's a growing industry and it needs scrutiny and regulation. Let's hope they can figure it out so punters aren't impacted.