Betting begins on new partners after shock Brangelina divorce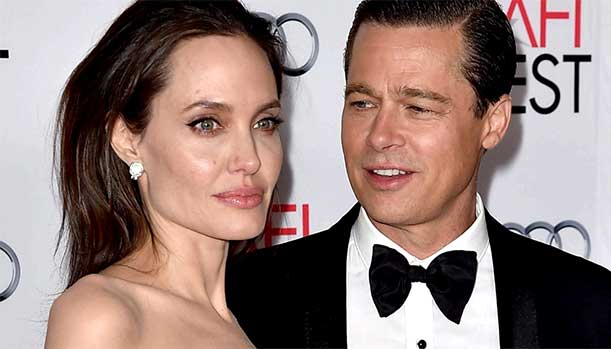 WHILE social media goes into meltdown over the revelations Brad Pitt and Angelia Jolie' union is no more, Sportsbet.com.au has decided to strike while the iron is hot.
Sportsbet has opened markets on who Pitt and Jolie will date next, and unsurprisingly serial love-pest Taylor Swift is the favourite to win Brad's heart at $7.
It has been widely speculated that the union was called off due to a secret rendezvous with Marion Cotillard, and the Oscar winner finds herself rated a $8.00 to make it official.
Pitt's former wife Jennifer Anniston is also considered a sneaky chance to lock Brad away for a second time at the $11 quote.
As for Angelina, it is a fellow odd-bod who sits at the top of the Sportsbet tree.

Johnny Depp may be in the midst of a bitter divorce battle, but actor/rockstar is at the head of affairs at the $8 mark.
Swift's recent ex and Thor star Tom Hiddleston is a $9.00 chance, but the most interesting option is fellow save-the-world enthusiast Leonardo DiCaprio at odds of $10.
The best placed Aussie is Liam Hemsworth at $17, if only he can rid himself of the Cyrus virus.
A blood-oath reunion seems unlikely for Angelina and Billy Bob Thorton, with the Slingblade star at $13 to be the next cab off the rank.
Sportsbet.com.au representative Will Byrne believes his company has the market close to spot on after the monumental break up.
"What else is there to do when the most famous couple in the world break-up but take bets on who they'll nab next and although there's no shortage of suitors – my money is on Cotillard and Depp,''
All markets courtesy of sportsbet.com.au
Brad Pitt's next girlfriend
$7.00 Taylor Swift
$8.00 Marion Cotillard
$9.00 Rihanna
$13 Charlize Theron
$15 Gwyneth Paltrow
$17 Cameron Diaz
$17 Mélanie Laurent
$19 Julia Roberts
$21 Bar Refaeli
$21 Katy Perry
$26 Rachel McAdams
$26 Helena Bonham Carter
$34 Kate Winslet
$34 Serena Williams
$41 Kirsten Dunst
$41 Khloe Kardashian
$51 Emma Watson
$101 Sinitta
$251 Susan Sarandon
$251 Geena Davis
$501 Nikki Gogan
Angelina Jolie's next boyfriend
$8.00 Johnny Depp
$9.00 Tom Hiddleston
$11 Bradley Cooper
$12 Michael Fassbender
$13 Billy Bob Thornton
$13 Daniel Craig
$15 Kit Harrington
$15 Ryan Gosling
$17 Idris Elba
$17 Liam Hemsworth
$19 Chiwetel Ejiofor
$21 Jeremy Renner
$26 Justin Bieber
$34 Tom Cruise
$41 Chris Brown
$51 Tiger Woods
$81 Arnold Schwarzenegger
$101 Prince Harry