Tabcorp enters into agreement with UFC as Rockhold hits Australia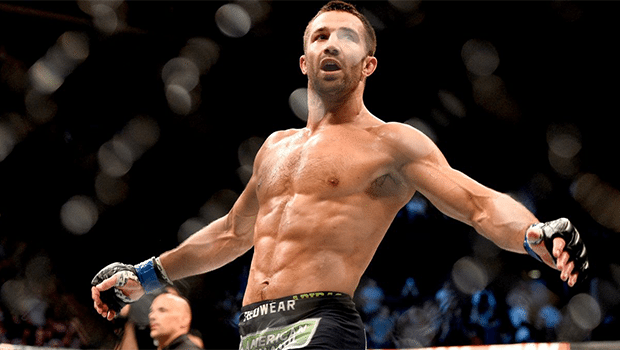 Australia's fascination with the Ultimate Fighting Championship is showing no signs of slowing down.
Tabcorp has just announced it has entered a multi-year sponsorship deal with the UFC, which will see it be the official betting and wagering partner in Australia.
The first official day of the partnership will be November 27, when Luke Rockhold takes a shot at redemption when he fights 36-year-old Brazilian Jacare Souza at Rod Laver Arena, Melbourne.
The world's eyes will be on the event with the winner likely to get a middleweight title shot against Rockhold's June conqueror, Michael Bisping.
The UFC has grown and grown in Australia, with Victoria finally succumbing to pressure and allowing octagon fights last year, with the first a spectacular loss for Rhonda Rousey, which threw the female division on its head.
It is a great opportunity for Tabcorp to gain exposure in the crowded Australian betting market, with the octagon and fighters' kits to be adorned in the sponsor's colours.
Another huge positive for Tabcorp and this relationship is the fact the UFC draws a young crowd, a market the traditional brick and mortar operator has struggled to crack with the online realm largely the domain of youth.
Souza and Rockhold are both currently in Melbourne to promote the fight and if Crowbet's market, where they are both priced at $1.90 to win, is anything to go by, it should be a great battle.
But just don't tell Rockhold that, with the United States star declaring he is primed to dismantle his older opponent.
"I see holes in Jacare's game," Rockhold told media at Melbourne Airport.
"His holes are a lot more obvious than mine. I've grown, he hasn't and it's about mindset. I know what it took to fight Jacare, I know what it took to beat Jacare and I know what it takes this time around.
"I know I'm the better man, I've just got to be focused. I respect Jacare but I'm going to go out there and pick him apart piece by piece. I'm going to put him away."
View at live head to head market at www.Crownbet.com