Authorities fear All Blacks hotel bug linked to illegal bookies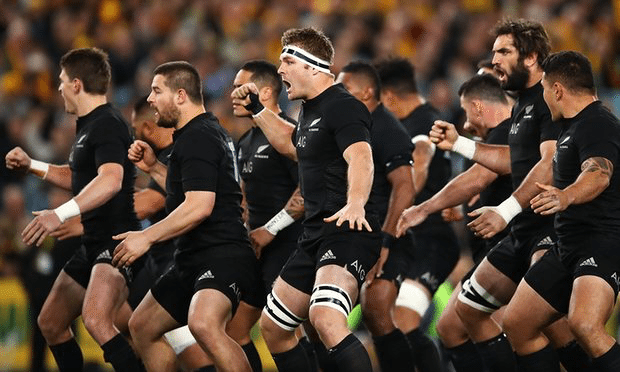 AS if the Wallabies' record losing margin to the Kiwi's in game one of the Bledisloe Cup on Saturday night was not enough of a talking point for the Australian media.
New South Wales police are investigating the possible use of a listening device placed in the New Zealand team's meeting room.
While the Australians are yet to be cleared of planting the device, the record 42-8 hammering at ANZ Stadium at the hands of the All Blacks on Saturday suggests the Wallabies were not the culprits.
The NSW police force believe a sophisticated betting outfit could be involved.
Australian coach Michael Cheika believes any attempts by shady organisations to gain inside information would have been futile.
"I don't know how people could be even that interested to do something like that. I don't understand what type of gain you're going to get from it anyway because the result's so contested, it's stupid really," Cheika said.
"Gambling's a terrible thing if you ask me in general. I'm not into it at all."
The device was found last Monday morning in the Intercontinental Hotel in Double Bay, five days before the police were made aware of its existence.
Police are also looking at where the device was purchased and if the New Zealand side was the intended target of the bug or if it was there for another reason.
New Zealand Rugby said they delayed reporting the incident to police until CEO Steve Tew returned from the Rio Olympics.
The All Blacks say they routinely sweep hotel rooms as part of their security measures.
Cheika said the investigation is a waste of the police force's time and resources, and the scandal is the furthest issue from his mind heading into game two of the Bledisloe Cup.
"Now the police are occupied doing something like that when they should be catching real criminals. It's not something we're going to worry about. If people want to do that stuff, that's their problem."
"I've got to deal with making sure the team plays good footy."
The incident may be big news in the media, but the issue has not been discussed within the playing group according to Wallabies' star David Pocock.
Pocock said he had no knowledge of the incident until he was asked about it on Tuesday morning.
"Honestly this is the first I've heard of it so I don't feel I can comment in terms of rugby and betting," Pocock said.
"As a human, as a citizen, there is a whole lot of privacy issues there and that's not great at all, that's certainly not what we want.
"I'm sure it'll be dealt with and hopefully looked into further.
"That's not for players I don't think. We'll leave that to the big bosses to talk about."