Australian Open Day 7 betting tips & value picks – 23/1/2022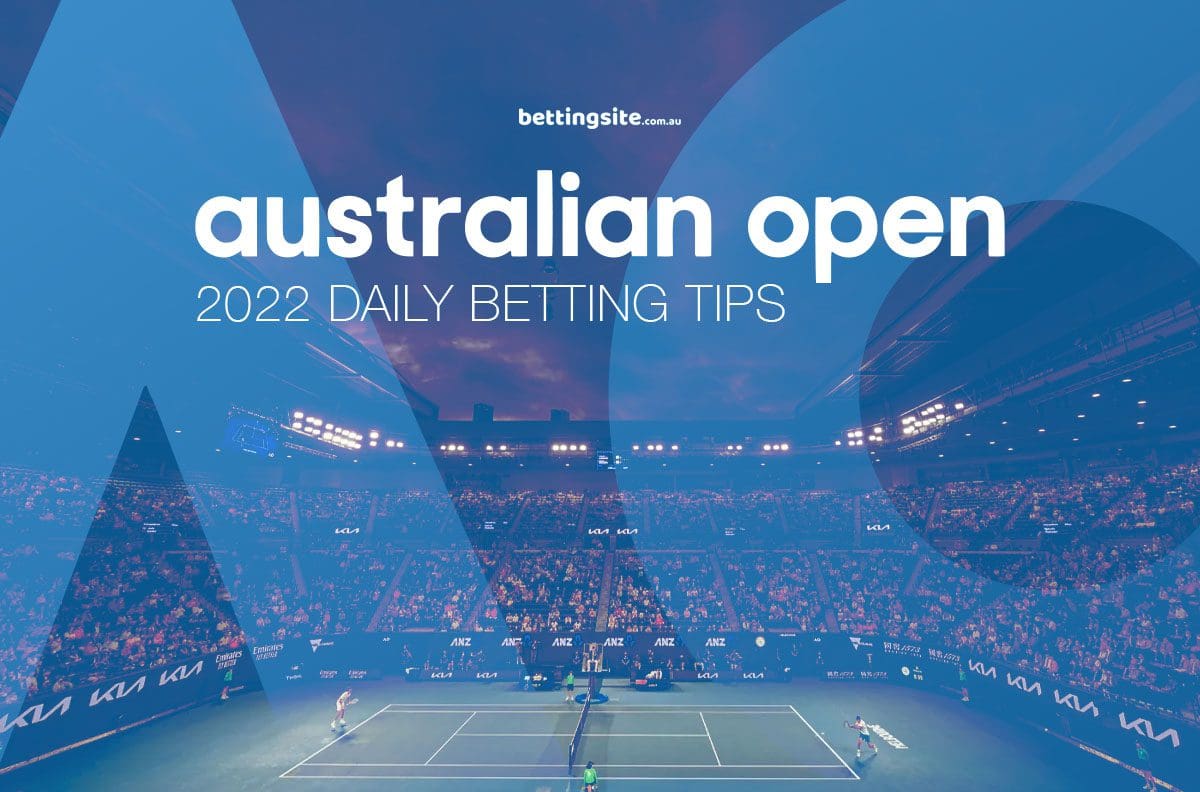 The fourth round of the Australian Open kicks off this Sunday with a handful of highly anticipated matchups, with Ash Barty and Rafael Nadal headlining the seventh day of action in Melbourne.
Big-name players such as Naomi Osaka and Grigor Dimitrov have already fallen out of the tournament, meaning nobody is safe heading into the fourth round.
Ash Barty ($1.20) vs Amanda Anisimova ($4.35)
The world no.1 Women's superstar has barely broken a sweat on her way to the fourth round, as Ash Barty has easily overcome her opening three opponents. Although Barty has been outstanding on home soil, this could be her first challenge against the in-form Amanda Anisimova.
Anisimova has quickly become a huge threat after knocking out Naomi Osaka in the third round, despite only turning 20-years-old in August last year. Her impressive service game will be critical against Barty, as it could force the Australian champion into vulnerable positions.
Barty battled very well with Camila Giorgi in the third round, defeating the powerful Italian in straight sets. We think Barty will put an end to the impressive young American's run this Sunday, as the Aussie's form has been simply outstanding to date.
---
Adrian Mannarino ($11.50) vs Rafael Nadal ($1.03)
Although the betting odds of this match appear to be heavily one-sided, we think Adrian Mannarino and Rafael Nadal will provide a closer contest than expected.
Mannarino has been on the professional circuit since 2004, but he has never made it past the fourth round of a Grand Slam. We all know how successful Nadal has been over the years, winning countless titles since a very young age, but he cannot underestimate his upcoming opponent.
SEE ALSO: BEST BOOKMAKERS FOR TENNIS BETTING
The Frenchman has been very strong so far in the tournament, with his best performance coming against world no.11 Hubert Hurkacz in the second round, as Mannarino advanced in straight sets against the impressive Pole. We still expect Nadal to come out on top, but we do not think the Spaniard will get through with his usual ease.
---
Alexander Zverev ($1.19) vs Denis Shapovalov ($4.40)
Two of the brightest young talents in Men's tennis will face off this Sunday as Alexander Zverev and Denis Shapovalov clash in Melbourne. Zverev (24) and Shapovalov (22) have both started their careers in stunning fashion, as Zverev has already climbed to the no.3 rank whilst his Canadian opponent sits at no.14.
With Novak Djokovic not competing for this year's title, Zverev will have his best chance to win his first career Grand Slam, as he was knocked out in the Quarter Finals against the Joker in last year's Australian Open. Despite Shapovalov's abundance of talent, he will struggle early against the talented German.
Zverev starts his matches very well on hard courts and should win the first set, but we think Shapovalov will claw back a set of his own.
---