Australian Open Day 6 betting tips & value picks – 22/1/2022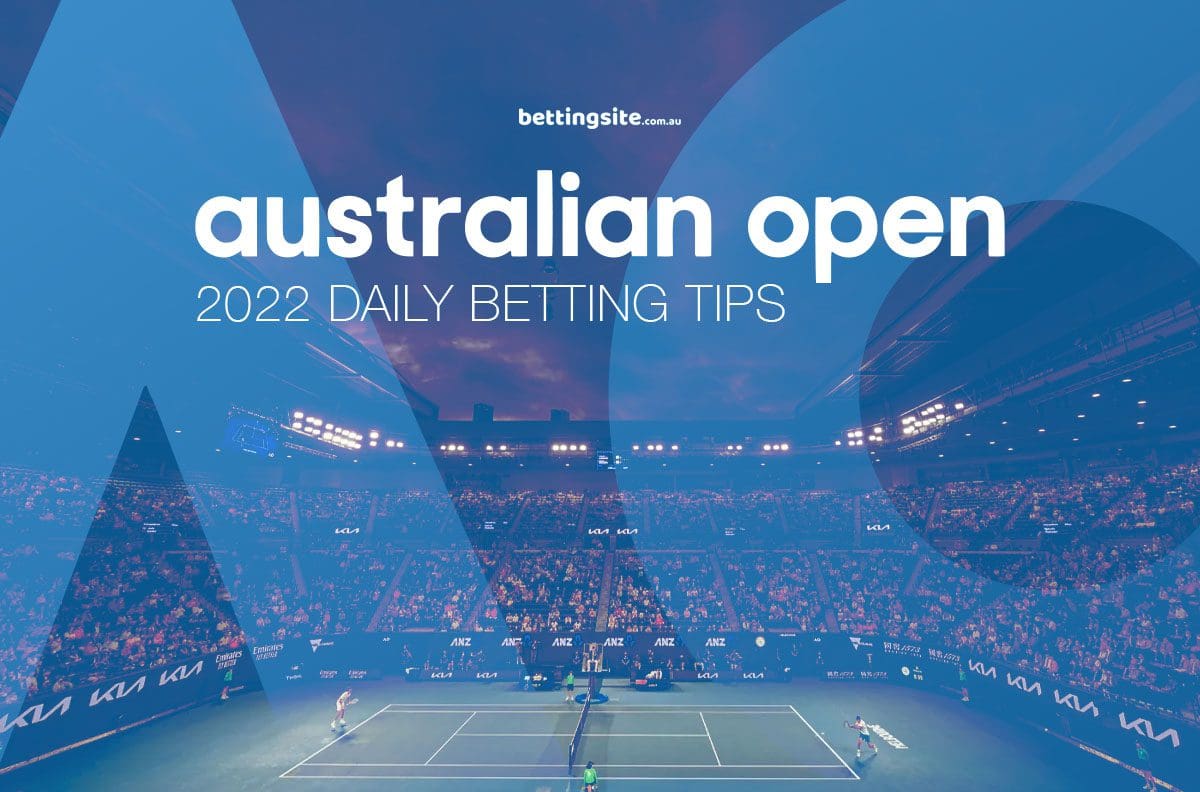 With the temperature expected to reach 33 C on Saturday, the heat will definitely be on and so will be the pressure as the 2022 Australian Open enters the sixth day. Some of the big names, such as Andy Murray and Emma Raducanu, have already exited the tournament and there are no guarantees that the other high-profile players will make it through to next week.
Benoit Paire ($7) v Stefanos Tsitsipas ($1.10)
Class should tell for Stefanos Tsitsipas, and the fourth-best player in the world is looking good in his quest to finally make it to the final of a Grand Slam. The Greek had to play for four sets against Sebastian Baez, but Benoit Paire from France will present a sterner challenge for him.
Any player who is ranked higher than 50 in the world should be respected automatically, and Paire's ranking of 46 was shown to be fully justified when he beat Grigor Dimitrov in four sets in the second round. This will be a very challenging match for Paire because he is facing an opponent who has proven his class and is highly motivated. It's worth noting that Paire has won only one of his five previous matches against Tsitsipas, and that was nearly five years ago.
Tsitsipas loves playing on hard courts, where his winning percentage is 60%, whereas Paire has won only 43% of his matches on that type of surface. That doesn't mean Paire will be a pushover, however, and the amount of energy that Tsitsipas will have to expend here could cost him later on in this tournament.
---
Andrey Rublev ($1.28) v Marin Cilic ($3.60)
This is a tricky match for Andrey Rublev, as it is in precisely this kind of match where his Grand Slam aspirations have come unstuck time and time again. Rublev looked great in his previous match against the lowly ranked Ricardas Berankis, but Marin Cilic – who played in the final here in 2018 and is now ranked 27th in the world – presents an altogether different challenge.
SEE ALSO: BEST BOOKMAKERS FOR TENNIS BETTING
Both players love playing on hard courts. Cilic can use his 198cm to advantage on the high-bouncing Melbourne Park courts, which makes him an awkward opponent for Rublev. The Croatian veteran will look to jump out of the blocks and catch Rublev napping early, so we are taking the outsider to nab the first set.
---
Iga Swiatek ($1.36) v Daria Kasatkina ($3.20)
This should be the best women's match in this tournament so far, as both players have the class to go far into the second week. These two have never played against each other on this surface, which makes it an intriguing match between two similar players.
Iga Swiatekis only 20 years old with plenty of potential left in her. The Pole has already won a Grand Slam tournament (2020 French Open), but the downside is that she has never gone beyond the fourth round of a hard-court major. She loves to play the drop shot, which should keep her opponent off balance mentally.
Daria Kasatkina has a long and commendable history of making it into the second week of Grand Slam tournaments without winning them. The Russian is currently ranked 23rd in the world, and that's come about mainly by the clever way she mixes up her shots from the baseline. Swiatek should triumph in this match, but it will test her ability to the fullest.