Atlanta vs. Cleveland NBA Playoffs odds, line betting & free tips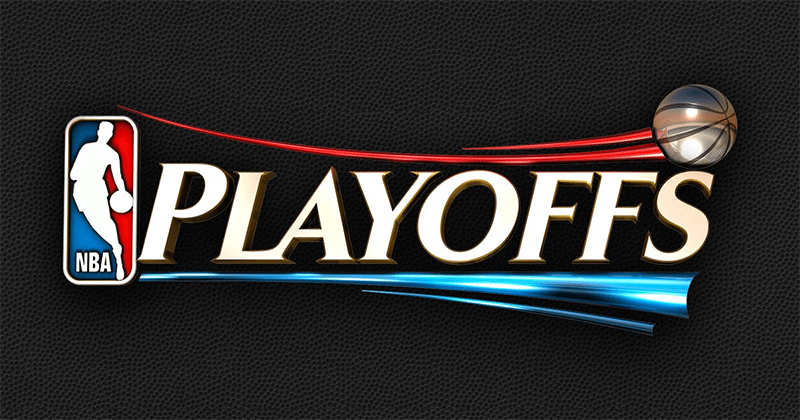 Atlanta Hawks at Cleveland Cavaliers, Thursday, April 5, 10am, watch on ESPN
Series standing: Cleveland Cavaliers lead the series 1-0
Game 1 result: Atlanta Hawks 93 lost to Cleveland Cavaliers 104
Season Records:
Atlanta Hawks: 48-34 (21-20 away)
Cleveland Cavaliers: 57-25 (33-8 home)
Playoff results:
Atlanta Hawks: defeated Boston Celtics 4-2
Cleveland Cavaliers: defeated Detroit Pistons 4-0
Series odds:
Atlanta Hawks: $7 with Sportsbet.com.au
Cleveland Cavaliers: $1.10 with Sportsbet.com.au
Head to head odds:
Atlanta Hawks: $4.05 with Sportsbet.com.au
Cleveland Cavaliers: $1.26 with Sportsbet.com.au
Line betting:
Atlanta Hawks: +7.5 ($1.91 with Sportsbet.com.au)
Cleveland Cavaliers: -7.5 ($1.91 with Sportsbet.com.au)

THE King still sits on his throne as the Atlanta Hawks chief destroyer.
As he has done so many times throughout his career, Lebron James led his side past the Hawks in game one of the Eastern Conference semi final at Quicken Loans Arena with a 25 point, nine assist, seven rebound five steal effort, punctuated by a three point play with two minutes to go that helped fend off a furious comeback by the Hawks, who whittled back an 18 point deficit, before the Cavs pulled away for good.
James wasn't alone in the comprehensive win, with star point guard Kyrie Irving dropping 21 points to go with eight dimes and big man Kevin Love registering a double double with 17 points and 11 rebounds. Tristan Thompson went to work on the glass with 14 words – seven of those offensive and all 12 of JR Smith's points came from the three point line. Too bad the Cavs have almost no bench to speak of, because those are some serious minutes being logged by the starters, with each having at least 34 minutes and James the most at 41.
Leading the charge for the Hawks was up and coming German point guard Dennis Schroder, who dropped a career playoff high 27 points including five three pointers off the bench to go with six assists and he really looks to be coming of age.
Paul Millsap had a 17 point 13 rebound double double, to go with four blocks and three dimes, but shot just six for 19 from the field, while Kent Bazemore had 16 and 12, but he too was guilty of shooting far too much, going just three for 10 from down town.
They will need more out of big man Al Hereford if they are going to put up a fight in this series, after he produced just 10 points and six boards.
The Hawks were coming off a tough-(ish) series against the Boston Celtics, where they won the first two games at home, conceded the next two away, then finished in six with a pair of easy wins.
The Cavs did it very easily up against the Pistons, walloping the Motor City in a 4-0 sweep.
The Hawks will need a big spread of contributors to combat Lebron and company and will be hoping for more out of star point guard Jeff Teague, who is fast being chased down by Schroder as the club's best guard. Some sort of contribution from Kyle Korver, who failed to make a field goal in 37 minutes and scored just three points – all from the charity stripe, would help their cause too.

Game two predictions
Game result: Cleveland Cavaliers win ($1.26 with Sportsbet.com.au)
Line: Cleveland Cavaliers -7.5 ($1.91 with Sportsbet.com.au)
Total game score: Over 199 ($1.91 with sportsbet.com.au)
Half time full time double: Cleveland – Cleveland ($1.62 with sportsbet.com.au)
Sneaky pick: Cleveland Cavaliers to win by 11-15 points ($5.80 with Sportsbet.com.au)
The problem here for Atlanta is that they are a very good team, but they simply have no answers for James and the Cavs.
The Cavs swept the Hawks in last year's Eastern Conference Finals on their way to the Finals, where they lost to the Golden State Warriors, and are now 9-0 against Atlanta in the post season, all time, after the game one victory.
They have also won the past eight encounters between these two teams.
The translation here is that the Hawks, who are only a tick over .500 on the road this season, have absolutely no hope of beating a side which has lost just eight games all season on their home deck.
A 2-0 lead is almost guaranteed and the -7.5 point line seems very skinny to us indeed. Look for the Cavs to win this one convincingly and we think the 11-15 point margin might be worth just a tiny drink at solid odds.
The bookies got the margin right at 199 last game, with the unders at 197, but both these sides average better than 102 points per game and should be able to eclipse the total between them.