Are the bookies to blame for UK football's betting epidemic?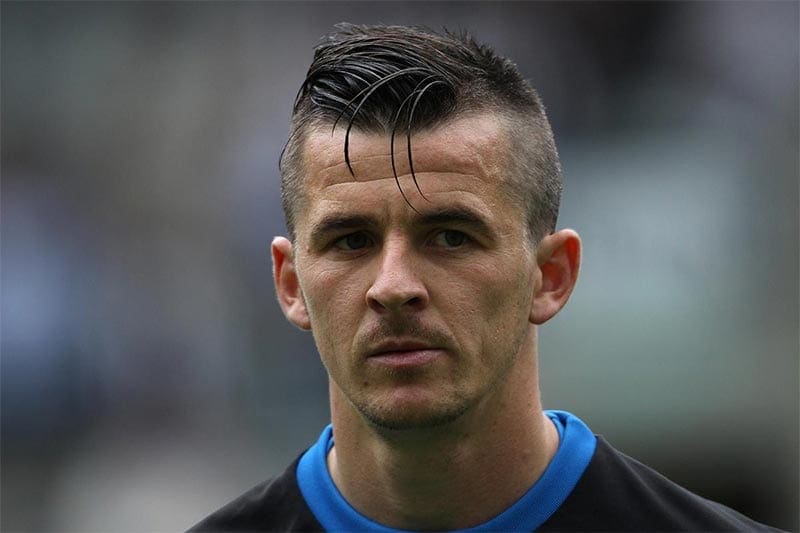 JOEY Barton was not the first sportsman to be stung for betting on games, and he probably won't be the last.
But the Burnley midfielder's recent suspension has put the issue of gambling in football firmly in the media spotlight.
The UK tabloids are now filling their back pages with tales of cashed-up young talents blowing their sizeable wages on horse racing, greyhounds, poker and online casino games.
An exposé in the Mirror last Sunday rattled off a litany of worrying examples.
It was alleged that a player in Scotland recently begged an online bookmaker to close his account after he lost all but 39 pence of a balance that once exceeded £1.2 million.
There was also talk of a Premier League defender who blew £500,000 on mobile casino games, and of another player who lost £500 betting on his own potential transfer to a top-flight club.
A follow-up report on Monday revealed that a recent England representative had been forced to relocate his family to a rental home because his gambling addiction was eroding the bulk of his £40,000 weekly wage.
This is not a new phenomenon.
Arsenal legend Paul Merson lost some £7 million to his punting habit, as did long-serving Northern Ireland midfielder Keith Gillespie.
Eidur Gudjohnsen, the Icelandic star who won back-to-back Premier League titles with Chelsea, racked up a gambling bill of around £6 million after getting a taste for the punt while on a lengthy layoff through injury.
Another was Matthew Etherington, who lost £1.5 million by his own account.
"I was gambling in all forms, playing poker on the internet or in schools, but it was basically the dogs and horses, going into betting shops, betting online," the former Tottenham, West Ham and Stoke winger said.
"Not football, because there are a lot of rules and it was becoming known that I had a problem and I didn't want to go down that road."
Etherington also elaborated on one of the worst-kept secrets in British football: that bookies seek out young professional players and try to lure them with the VIP treatment.
"I was targeted," he said.
"We had gambling companies come into the club and say, 'You can bet with us.'
"They knew we were young, a bit vulnerable and had lots of money.
"Looking back, it was very irresponsible of them."
It is that element of the situation that sends alarm bells clanging.
Whereas other codes around the globe try their darndest to put distance between sport and wagering, the two are tightly intertwined in British football culture.
Premier League clubs wear online bookies, casinos and poker sites on the front of their shirts without anybody batting an eyelid.
The advertising hoardings at Old Trafford, Stamford Bridge and the Emirates are filled with brands such as 32Red, Bet365 and Paddy Power.
Jurgen Klopp, the charming and charismatic Liverpool manager, is the current face of Bet Victor – one of the Merseyside club's major sponsors.
Could you imagine the uproar in Australia if Nathan Buckley or Gary Ablett Jr. were doing ad spots for Sportsbet?
In the wake of the Barton scandal, the Football Association has cottoned on to the possibility that there might be some issues with the current state of affairs.
Greg Clarke, the FA chairman, recently commissioned an official report on whether the relationship between football clubs and betting operators was putting players and supporters at undue risk of gambling addiction.
The hope is that Clarke's report reaches some obvious conclusions that lead to common-sense tweaks which protect vulnerable youngsters who have more money than brains.
Top priority has to be a rule change that prevents bookies from treating football clubs as recruitment centres.
Never mind the shirt deals and the celebrity endorsements; there is something about betting operators preying on the teams they sponsor that reeks of wrongness.
The fly in the ointment? The FA has a multi-million-pound rights deal with Ladbrokes.
[interaction id="591147a01de2c30b181f971b"]