AFL reveals plans to corner $1.2 billion eSports market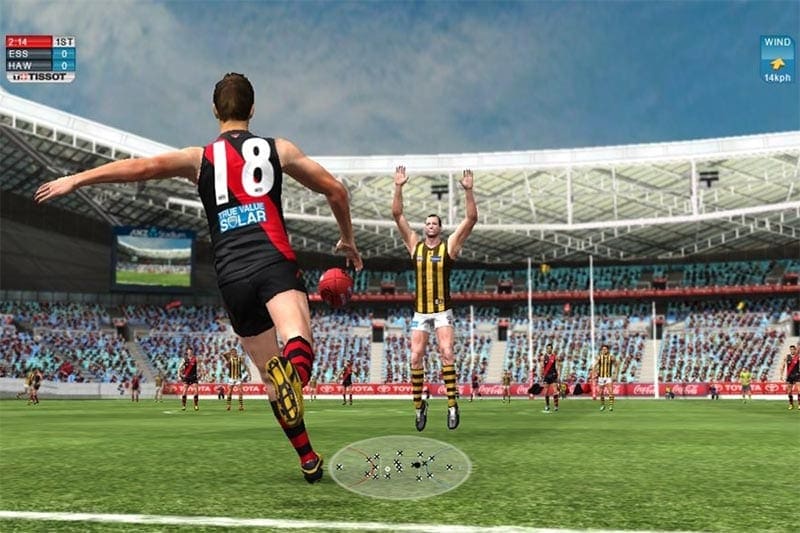 THE Australian Football League is preparing a landmark move into the booming eSports industry.
In a bid to expand and diversify its revenue streams, the league will encourage clubs to sponsor existing teams or create their own squads of professional video gamers.
It will also give the AFL an opportunity to penetrate the elusive 'millennial' market.
The 14-39 age bracket was once a stronghold for Australian football, but many young adults are now turning away from traditional live sports in favour of the virtual kind.
At the heart of the proposal is a live showpiece event at Etihad Stadium, of which the AFL took ownership in October 2016.
Darren Birch, the league's general manager of growth, digital and audiences, said there were no doubts as to whether or not the project would capture the public's imagination.
"eSports events sell out," he told Fairfax media.
"They are amazing live events.
"There are more screens, more activities going on, more lights, more LED displays.
"Some of the tournaments I have seen show that eSports is more concert-like than sport-like, but that's what appeals to that younger audience.
"All of these things make the experience bigger and bolder than your average sport."
Earlier this year, the National Basketball Association became the first top-flight sports organisation to step boldly into that uncharted frontier when it unveiled the 2K eLeague.
That competition, which is scheduled to launch in 2018, will see gifted button-mashers drafted and signed by some of the biggest franchises in US sport.
Many Australian football clubs already sponsor other live sports teams, most notably in the AFL Women's competition and Super Netball.
The eight clubs that participated in the inaugural AFLW season are already reaping the benefits of reaching out to a growing sector of the sporting community that had gone largely ignored for decades.
According to Birch, teams that venture into the $1.2 billion eSports industry can expect even greater rewards.
"eSports is very strong in the millennial area, so for us it is about diverse exposure to that audience," he said.
"That's no different to AFLW where we became more relevant to a female audience.
"Whether that translates into football is somewhat relevant but also not totally relevant.
"We want AFL, through eSports, to have the ability to generate a broader appeal for clubs and be able to bring more sponsors, revenue and consumption of your brand – whether that's a live footy event or a live eSports event."
Birch is one of thousands heading to Sydney this weekend for the Intel Extreme Masters tournament, where Counter-Strike: GO enthusiasts will duke it out for $260,000 in prize money.
What we think of the AFL's eSports revolution
This is a train that will not be stopped.
The eSports scene is no longer a niche for spotty teens who can't kick a footy and don't enjoy sunlight.
It is the next big thing in world sport, and it is gaining momentum at a frightening rate.
Competitive video gaming is now watched by more than 239 million people worldwide, with live eSports events drawing crowds of 20,000 and up.
If this weekend's IEM Sydney tournament lives up to expectations, the turnout at Qudos Bank Arena will put most NRL grounds to shame.
But shooter games are only the tip of the iceberg.
The frenzy surrounding the launch of the NBA 2K eLeague has confirmed what many suspected: that virtual sports is the way to breach the mainstream.
And while the AFL is right to jump on board, it faces one significant obstacle compared to other codes.
Basketball has 2K, soccer has FIFA and Pro Evo, but there has never been a popular, well-made AFL video game.
A new and improved version is slated for release later this year, but expectations are not especially high among those who have played previous incarnations such as AFL Live.
Of course, that does not mean Aussie rules clubs cannot get involved the industry; you can bet the likes of Collingwood and Essendon and Hawthorn will jump at the chance to slap their logo on a successful CS:GO or FIFA outfit.
There are things the AFL will need to iron out if they wish to get the most out of this play, but it is a big, bold step into the 21st century that could pay huge dividends down the line.