Adelaide 36ers vs. Melbourne United NBL betting odds & free tips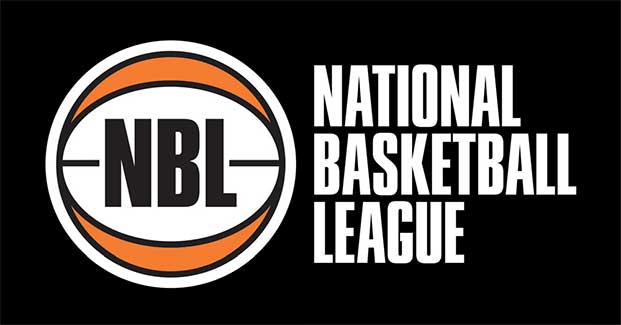 Friday, October 14, 7.35pm, Titanium Security Centre
Season record:
36ers: 1-1
United: 0-2
Head-to-head odds:
36ers: $1.94
United: $1.86
Points start market:
36ers +1.5 at $1.86 @ Sportsbet.com.au
United -1.5 at $1.94

FOR a team labelled as the favourites to win the 2016/2017 NBL premiership, Melbourne United will certainly have to rectify a poor start to the season.
United are win-less from two games after losing to the New Zealand Breakers before again losing the first of a double-header against Adelaide on home soil.
They will be forced to travel to Adelaide in order to pick up a vital win, which is needed to kick-start the season.
Bookmakers are giving the slight edge to United, but based on form, Adelaide could be the team to beat this Friday night.
The 36ers started the season with a loss, but quickly rebounded with a rare with in Melbourne as the $4.40 underdogs. The 87-79 victory established Adelaide as an offensive threat this season, especially when Jerome "Ant Man" Randle put 30 points on the board.
Randle is the key offensive player for the 36ers and coach Joey Wright knows they need Randle to fire this season.
"We definitely had some conversations about him being aggressive," Wright said following the win against Melbourne.
"Even if those shots aren't going in we feel like we can clean up the boards.
"I think he has to see he has to be that kind of guy, that's why we brought him in and that's what we are encouraging him to be."
Adelaide has won its last three games against United and winning the head-to-head battle throughout the season can often play a big part on which team makes the finals.
Despite the two opening losses, United is the current $4 favourite to win the premiership, but with teams like the Breakers and the 36ers paying double figures, there is plenty of money to be made betting the NBL futures this season.
United searching for cohesion
It's never easy to bring a group of players together and immediately see results, which is exactly what United is going through to start the season.
United is one of the most under-performing teams in the NBL, so they looked to sign players which would put them in a position to win, but key signings Cedric Jackson (multiple NBL premiership winner with the Breakers) and American Ramone Moore will need to start gelling better.
Jackson had a great role in the success of the Breakers, but United don't play the same brand of basketball and it could take him awhile to adjust. The Breakers relied heavily on their big men, which gave Jackson the freedom to roam around the key, but United are a team of shooters and Jackson's role will be different this season.
Chris Goulding is Melbourne's go-to player for the outside shot, but the streaky player will have to start playing better if United are to contend this season.
Goulding is a former NBA bench player who played limited minutes, but he's one of the best NBL shooters when he's feeling good. He hasn't quite been the same since suffering a humiliating series loss to the Breakers last season and punters taking United at $1.86 will desperately want to see Goulding at his best this Friday.
United coach Dean Demopoulos expects the shooting of Goulding and his teammates to improve as the season continues.
"You have to go look at the shots we got (against Adelaide), we took 38 threes and only made eight of them and there was only a handful of them I didn't like," Demopoulos said.
"We had a lack of execution and a lack of movement when you see all the shots we got, I would take those shots again most of the time.
"I hope we get the same shots next time we play."
This game against the 36ers is expected to be a high-scoring affair so United will need to knock down those three-pointers in order to keep up.
Adelaide expecting improvement from import
Terrance Ferguson was considered one of the best import signings in the off-season, but the projected first round NBA pick played less than six minutes against United last Sunday.
The 18-year-old is the youngest import in NBL history and he's set to make waves when he gets drafted in the NBA next year, but for now he's playing for the 36ers and more is expected of him now.
He scored 10 points in their opening 88-122 loss against the Hawks and contributed only one offensive rebound against United. Coach Joey Wright explains why Ferguson hasn't been used much to date.
"It's just the other guys were rolling," Wright said. "We try to play our pro-style offence and there's going to be nights when guys will get rolling and they just stay in there.
"We try to feed off that and that's what we did.
"Ferguson didn't do anything wrong."
If Adelaide are to win its fourth consecutive game against United it will need to see Ferguson scoring at least 10 points.
Jerome Randle is an incredible scorer, but he needs help from the swing men which will help create driving lanes for the compact player.
36ers vs. United punting tip
It's hard to see United dropping to 0-3 on the season and many punters will be backing them to get their first win for the season, but United isn't playing well at the moment and we can't trust them to play well away from home.
The 36ers get home court advantage and when you have the explosive offensive talent that they have, it's tough to slow them down.
Take the 36ers at $1.94 with Sportsbet and root for the home side to continue its domination against United.