ACCC says Tabcorp and Tatts deal could hurt industry competition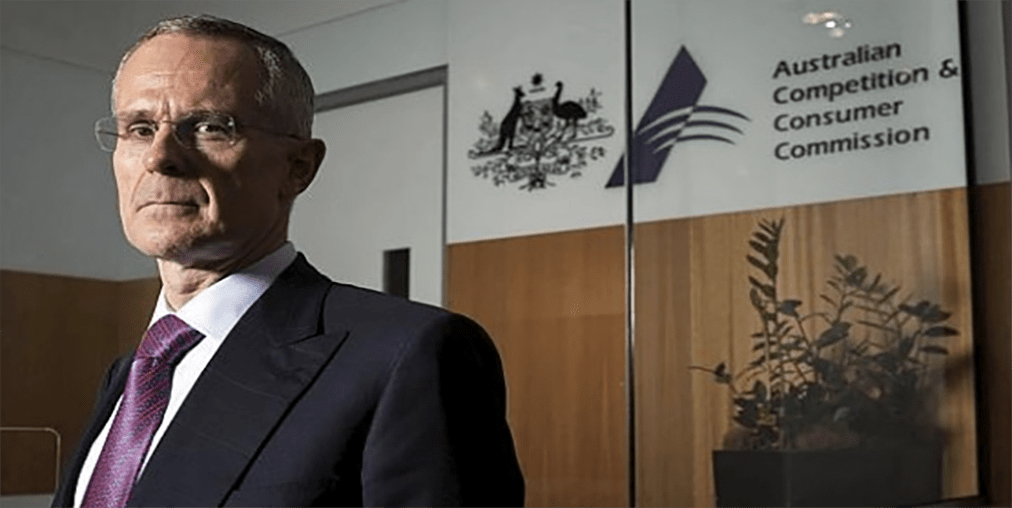 The Australian Competition and Consumer Commission (ACCC) is questioning whether the proposed merger between Tabcorp Holdings and Tatts Group will lessen competition.
The watchdog released its statement of issues on the merger on Thursday, with ACCC Chairman Rod Sims stating it "raises complex competition issues in a range of different areas."
In other words, it's going to hurt industry competition if the monopoly operator of retail wagering outlets in New South Wales, Australian Capital Territory, and Victoria merges with the provider in all other states, except WA.
Mr Sims has revealed the ACCC is "comfortable that gamblers have enough opportunities to choose between totaliser agency betting and fixed-odds bettering" and "that the corporate bookmakers will provide enough competition to TAB and Tatts in the broad wagering market."
But he also pointed out a number of significant concerns, with the main issue being the pairing of Tabcorp's Sky Racing broadcasting service and Tatts' retail wagering operations in Queensland, South Australia, Tasmania and the Northern Territory.
As such, the commission is inquiring into whether the merger would increase the power the group would have over licensed venues that offer wagering and racing services.
"At the moment in NSW and Victoria, you have the TAB which owns Sky Racing and that gives them a lot of market power when they're dealing with the clubs," Mr Sims explained.
But this power may be overlooked since a recent deal between ClubsNSW and CrownBet has done little to indicate competition will be lessened.
Clubs in NSW have not responded well to the merger, according to Mr Sims, suggesting "the monitoring data Tatts gets could be used by Tabcorp to advance their own gaming services business."
These concerns may not delay the process though.
"It is too early to say whether these issues can be successfully worked through or not, so we've got a fair way to go in assessing this merger," Mr Sims said.
"The onus is on the parties and other stakeholders to see whether they can be worked through."
Tatts released a statement saying it will help "progress the competition approval process and all other regulatory approvals required".
Meanwhile Tabcorp has shown its eagerness to speed the process up.
The company has already addressed the preliminary view, as revealed by Sims, that the proposed merger could "lessen competition in the supply of monitoring and other services to pokies venues in Queensland"
"Given these concerns, Tabcorp has recently provided the ACCC with a divestment proposal to sell its Queensland electronic gaming machine monitoring business, Odyssey," the ACCC said.
"The ACCC is seeking comment on this divestment proposal."
Interested parties can submit their responses until March 24, and the ACCC will make its final decision, which will be released on May 4 – this deadline is subject to change.