A sporting week: Jobs, dogs and stars fighting off old age
The sporting world has gone completely bonkers over the last week. Good coaches are losing their jobs, weird players are simulating sex acts with dogs, legends are fighting off whispers that they are old and we can look forward to one of the greatest events known to man on Monday.
NRL star's trifecta of offensive behaviour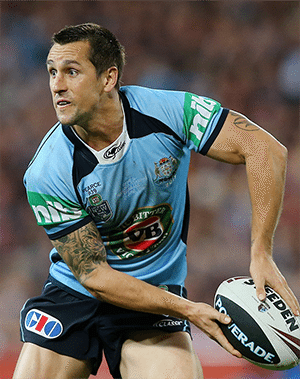 Sports stars the world over have a proud tradition of creating scandals. Who could forget Michael Vick's dog fighting ring? Or Wayne Rooney cheating on his pregnant wife with a hooker? Alex Rodriguez taking more performance enhancing drugs than Captain America? Or Todd Carney drinking his own urine?
Well Australian NRL star Mitchell Pearce has put them all to shame by achieving a rare hat-trick of scandals in a single drinking session. Pearce made an unwanted advance on a woman, simulated a sex act on a dog and urinated on himself in the space of a minute and a half. He even managed to be filmed in the act of all three.
It is said Pearce's NRL career with the Sydney Roosters is as doomed as the do-do and that PETA (People for the Ethical Treatment of Animals) has put out a contract on him.
At the moment William Hill.com has the Roosters as second favorites at $6.50 to take out the 2016 NRL Premiership. But if Pearce is dropped from the squad you can expect the Roosters' odds to drop like a stone.
Cleveland fires a winner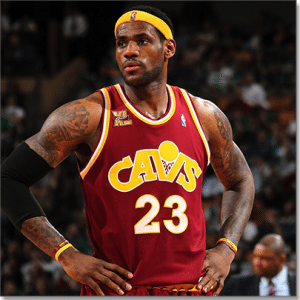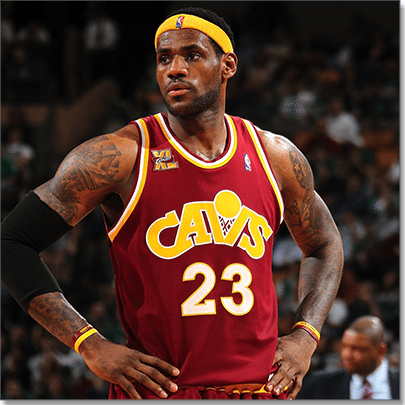 The Cleveland Cavaliers shocked the NBA world last Friday by giving coach David Blatt the sack. With a record of 30-11 so far this season you can't help but wonder if this is what they do to a winning coach, what would they have done if Blatt was actually losing games? Tarred and feathered him? Public castration?
The Cavs are leading the Eastern conference and somehow the Cleveland brains trust saw that as unacceptable? The mind boggles at that sort of deranged logic.
After the initial shock had subsided people in the know began to point their fingers at LeBron James, accusing him of being the great puppeteer of Cleveland and orchestrating the lynching of poor Blatt.
Naturally, James has staggered around like a deer in head-lights proclaiming his ignorance. LeBron said he was "surprised" by the decision but essentially applauded the move.
Former Cavs associate head coach – and LeBron BFF – Tyronn Lue has been appointed new head coach of Cleveland. Since his appointment the Cavs have lost a game to Chicago and won a game against the Timberwolves. With a record of 1-1 Lue should probably watch his back. General Manager David Griffin will surely be out for blood if the Cavs were to lose again this decade.
Bet365.com has Cleveland behind only the Golden State Warriors as favorites to take out the Championship at $3.75. What will drop first? Tyronn Lue as head coach or the Cavs odds of winning the Championship?
Doritos crash the Super Bowl
Come Monday we will all know the final out come! Who will be victorious in the Doritos' Crash the Super Bowl contest?
It has been a tense couple of months for the three finalists. The media scrutiny on the finalists has been crippling, but what else could you expect as a Super Bowl finalist?
My money is on the Aussie submission: "Ultrasound" by Peter Carstairs.
Voting has ended so it is in the hands of the Super Bowl Gods now.
Oh and apparently there's a game of football being played between the Denver Broncos and the Carolina Panthers on Monday too, just in case the tension and majesty of the Doritos' Crash the Super Bowl contest isn't enough drama for you.
WilliamHill.com has the Panthers as $1.44 favorites or you can pick them up at $1.95 minus 5.5 points. This has the Broncos as long shots at $2.90 in the head-to-head market. But can a team being piloted by a Manning brother ever be such a long shot? This will also be Peyton Manning's final game before retirement. Is there a fairy-tale send off waiting for Manning? Can you find value in the Broncos $2.90 price tag?
Australian Open reporters accuse Federer of being old
Roger Federer has had to defend himself against accusations at the Australian Open that he is, in fact, getting old.

"These are wild accusations," Federer exclaimed.

However there were rumors that Federer was seen drinking prune juice, going to bed at 8pm when he wasn't playing and watching television show The Bill: classic giveaways of an aging gentleman. One reporter pointed out that Federer hasn't cried after a win or loss recently and asked if he was so old that he has cried all of his tears already and is all cried out.

Whispers of Federer being in his 30s have been persistent for at least four years now. When asked if he could confirm his date of birth as 1981, the Swiss Master refused to comment.

Rumours of Federer getting old were not helped on Thursday night when he was again soundly beaten by Novak Djokovic in the semi-final of the Australian Open.

Federer's conquerer is heavy favourite to defeat Brit Andy Murray in Sunday night's final. Check Bet365.com for more odds and exotics still available on the Australian Open.

No tags for this post.
Similar Sports Betting News