Will Roger Federer ever win another major grand slam?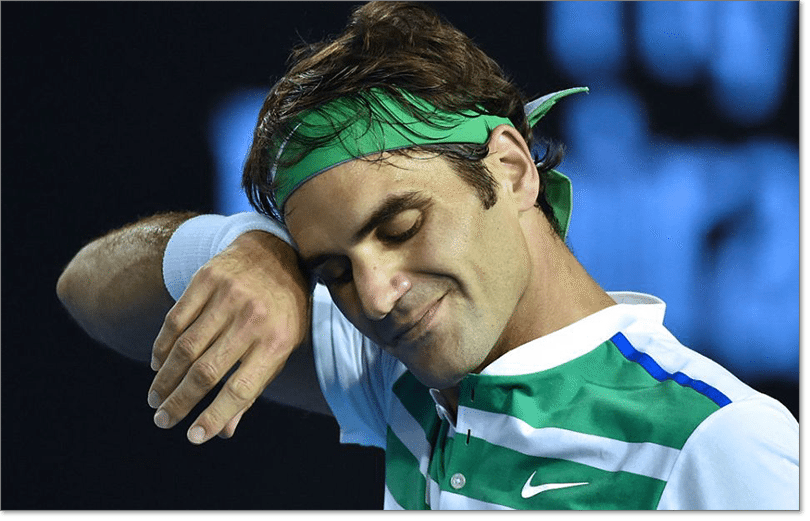 SPARE a thought for the Fed Express.
The great Roger Federer has been all but written off.
Our friends at sportsbet.com.au don't think the former world number one will ever win another major title , after the shellacking he was handed by the great Novak Djokovic in the Australian Open semi final on Thursday.
The match went to four sets, but you almost felt Djokovic was having some mercy on the tennis great, after winning the first two sets 6-1, 6-2. Federer won the third 3-6, before Djokovic ended proceedings, 6-3 in the fourth.
Federer has 17 majors to his name in a brilliant, long career, but he has not been able to breakthrough for an 18th grand slam since he won Wimbledon way back in 2012.
It is hard to believe a man of such supreme talents has not won a major for four years. It's also hard to believe that, at 34, he is still among the best tennis players on the planet, making quarters and semi finals at grand slams with relative ease.
It is just that the Djoker is that much better than any other player on the planet and to win a major title, you unfortunately usually have to go through the great man.
The bookie has priced the Swiss champion at $3.75 to win another grand slam before his storied career comes to an end.
Djokovic looks set to continue his Grand Slam dominance, with Federer a $3.00 outside chance to defeat his Serbian nemesis at any future Grand Slam events.
Aussie fans fearful last night's performance was the last time they will see Roger compete in Australia can rest assured that he will be back, with the 17-time Grand Slam winner a $1.20 chance to appear at next year's Australian Open.
While he might not win another major, Federer could add another Olympic gold medal to his impressive record.
Federer and Martina Hingis are set to form a mixed doubles dream team for Switzerland in Rio, with the duo a $3 chance to take home the gold.
"Roger Federer is still playing amazing tennis but continues to come up against the significant road block that is Novak Djokovic," the bookie's Ben Bulmer said.
"While he will struggle to add an 18th grand slam title to his record, an Olympic gold medal in Rio could be a fitting bookend to what has been a stellar career."
But the Fed says write him off at your own peril.
"I have self-confidence as well, you know," he said after the battle with Djokovic.
"That doesn't fade away very quickly.
"I know it's not easy.
"I never thought it was easy.
"Best-of-three, best-of-five, I can run for four or five hours.
"I know you guys make it a different case.
"I get that, because you think I'm old and all that.
"But it's no problem for me.
"But it doesn't scare me when I go into a big match against any player who's in their prime right now.
"But of course you need to prove yourself.
"You need to have all that going.
"It's disappointing, but at the same time I'm going deep in slams right now.
"I'm having great runs.
"I thought I had a tough draw here, so I'm actually pleased where my level's at at the beginning of the season."
But he acknowledges that Djokovic sets the standard in tennis today.
"Novak right now is a reference for everybody," Federer said.
"He's the only guy that has been able to stop me as of late, and Stan (Wawrinka) when he was on fire when he was in Paris.
"It's okay.
"I wish I could have played a bit better, and who knows what would have happened.
"Today Novak was very, very good.
"There's no doubt about it."
Roger Federer future market specials
Roger Federer to defeat Novak Djokovic at any ATP Tour Event ($1.50)
Roger Federer and Martina Hingis to win Mixed Doubles gold at Rio Olympics ($3)
Odds provided by Sportsbet.com.au

No tags for this post.
Similar Sports Betting News