55 Million Powerball winner finally claims their prize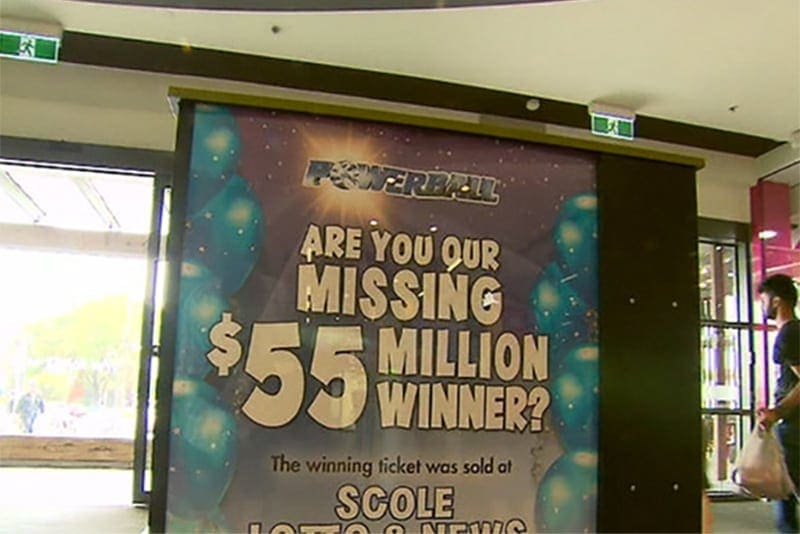 THE mystery of the $55 million Powerball winner from Melbourne has been solved, but the person has chosen to remain anonymous.
Australians have been left baffled by the failure of the person to claim the jackpot since it went off in January.
The person has left claiming the ticket until the last moment with just a week left until the $55 million windfall to go into the coffers of the Victorian Revenue Office.
The 50-game QuickPick entry, which was drawn on January 11, 2018, failed to produce the winner until now.
The winner purchased the Melbourne entry for the jackpot from Scole Lotto & News, in the popular Barkly Square shopping centre in Brunswick.
The ticket ended up becoming the only winning entry in Powerball draw 1130 and is one of the largest jackpots in Australian lottery history.
The lack of a claim for the prize money sparked a lot of controversy about the ticket and the whereabouts of the winner.
Spokesperson for Powerball jackpot Bronnie Spencer expressed her joy that after several months, the winner finally turned up.
"We're in the business of paying prizes, so it's an absolute pleasure to finally deliver this multi-million dollar win to the rightful owner," she said.
"It's fair to say this is the prize that has captured the imagination of the nation during the past five months. Everyone has been wondering who the mystery winner is and dreaming about what they would do with the prize."
While the winner has now presented to receive their prize, they have not said why they took so long to come forward.
The news agency has been inundated for months with people coming in with false claims and dreams of walking away with the jackpot.
"While the prize has been claimed, the mystery continues as the reason behind the delay in coming forward has not be revealed. Nor will we know exactly how the winner's multi-million-dollar dreams have come true," Ms Spencer said.
Newsagency owner Sam Misiano said: "It's just fantastic… it's been a crazy few months, but now we can relax knowing (the prize) has been claimed by its rightful winner."