2017-18 Ashes schedule announced, plus futures betting preview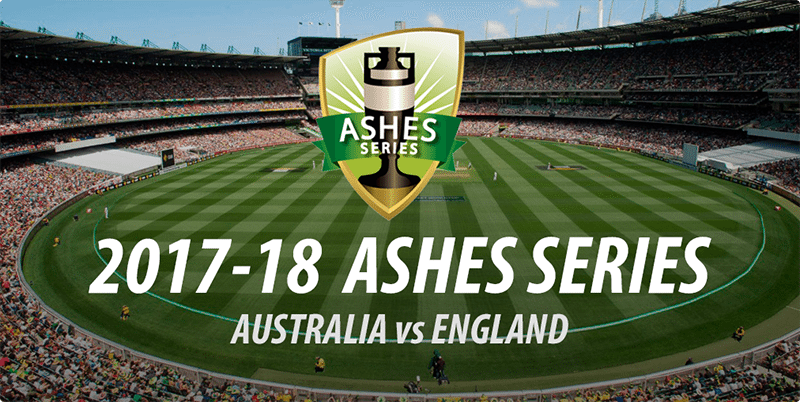 Australia will host the first ever Ashes Test under lights next summer, with Cricket Australia releasing the draw for the 2017-18 Ashes series today.
The second Test will be played at the Adelaide Oval from December 2 under day-night conditions, bucking over 100 years of tradition between the proud cricketing nations.
The first Test, which was controversially moved from Brisbane this year, will return to the Ashes fortress, which has been a place out of nightmares for visiting English teams in the past.
Following Adelaide, the series will move to Perth, but it is still not confirmed whether the match will be played at the WACA or at Perth Stadium.
The traditional Boxing Day and New Year's Test in Melbourne and Sydney will then round out the five match series.
The schedule for five Australia-England one-day internationals in January was also announced, with it immediately following the Test series.
The Ashes being the pinnacle in cricket for both countries played a role in the early announcement of the schedule, with Cricket Australia CEO James Sutherland saying it gives fans of both teams an opportunity to plan their time at the cricket, as well as giving the Aussie team plenty of time to prepare.
"This schedule will allow for at least three Sheffield Shield matches to be completed as preparation prior to the first Ashes Test in Brisbane," Sutherland said.
"The decision to start the international season in Brisbane, then moving to Adelaide, allows us to give Perth Stadium the best chance to host the Test match, so we can welcome an even bigger crowd to Perth next summer.
"We're really excited to announce that Adelaide will play host to the first ever Day-Night Ashes Test. We know how much Adelaide fans love this style of Test cricket. We're expecting a full house next year in what is sure to be a great contest."
Ashes betting futures – Australia v England
Series betting:
Australia ($1.72); England ($2.70); Draw ($6.50)
To regain/retain the Ashes:
Australia ($1.80) to regain the Ashes; England ($1.90) to retain the Ashes
Odds courtesy of Sportsbet.com.au
Sportsbet is also offering markets on the series correct score; Draw no Bet and the Double Chance.
Full schedule for the Australian 2017-18 summer
2017-18 Men's Ashes Series
First Test – Australia v England, Gabba – 23-27 November 2017
Second Test – Australia v England, Adelaide Oval (Day-Night) – 2-6 December 2017
Third Test – Australia v England, Perth (venue TBC) – 14-18 December 2017
Fourth Test – Australia v England, MCG – 26-30 December 2017
Fifth Test – Australia v England, SCG – 4-8 January 2018
One-Day International Series against England
First ODI – Australia v England, MCG – 14 January 2018
Second ODI – Australia v England, Gabba – 19 January 2018
Third ODI – Australia v England, SCG – 21 January 2018
Fourth ODI – Australia v England, Adelaide Oval – 26 January 2018
Fifth ODI – Australia v England, Perth (venue TBC) – 28 January 2018
Prime Minister's XI
PM's XI v England – Manuka Oval – 2 February 2018
T20 International Trans-Tasman Tri-Series
First T20I – Australia v New Zealand, SCG – 3 February 2018
Second T20I – Australia v England, Blundstone Arena – 7 February 2018
Third T20I – Australia v England, MCG – 10 February 2018
Fourth T20I – New Zealand v England, Wellington Stadium – 14 February 2018
Fifth T20I – New Zealand v Australia, Eden Park – 16 February 2018
Sixth T20I – New Zealand v England, Seddon Park – 18 February 2018
Final – TBC, Eden Park – 21 February 2018
Read our preview of the Australian v Pakistan Test starting on Thursday, December 15