Flume dominating betting in bid for first Hottest 100 win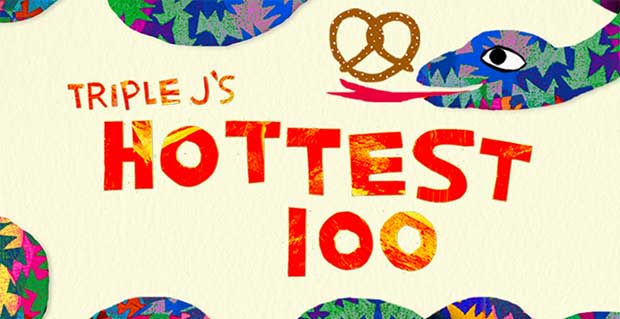 THE winner of Australia's most popular music countdown is almost a certain thing in 2017, according to bookmakers and punters.
Australian DJ, producer and writer, Flume, is the standout favourite in betting for the Hottest 100, paying just $1.40 to win the nation's favourite Australia Day institution.
The Sydney stars' track 'Never Be Like You' is the shortest favourite in the history of betting on the contest.
Triple J's Hottest 100 is voted on by the public and polls opened this week.
Never Be Like You has been fancied to do well since August – Sportsbet opened the betting on the market mid-year and Flume's tune was at $4.50 – punters have forced its price down ever since.
Sportsbet is that confident in a Flume triumph, the bookie has opened a market on who will win without Flume's inclusion. The Weeknd is the $3 favourite in that market with their track, Starboy.
Between 2 and 2.25 million votes are expected to be cast this year – Sportsbet has a market on that too and at odds of $2.25, you can cash in on the figure.
Sportsbet's Will Byrne is on the Flume bandwagon.
"Fluming eck! We've never seen such a short favourite at this stage but the majority of money so far has been on Never Be Like You and it's hard to argue it won't win," he said.

2017 Triple J Hottest 100 betting
Triple J Hottest 100 Winner:
$1.40 Never be like you – Flume
$8 Starboy – The Weeknd
$9 Adore – Amy Shark
$11 1955 – Hilltop Hoods
$11 Papercuts – Illy
$12 Say It – Flume
$16 One Dance – Drake feat Kyla and WizKid
$16 Jungle – Tash Sultana
$21 Lose It – Flume
$21 Final Song – MO
$21 The Opposite of Us – Big Scary
$21 Solo – Frank Ocean
$21 Satan – D.D. Dumbo
$21 Stranger – Peking Duk feat. Elliphant
$21 Youth – Glass Animals
Hottest 100 – Betting w/o Flume:
$3 Starboy – The Weeknd
$4 Adore – Amy Shark
$5 Papercuts – Illy
$7.50 1955 – Hilltop Hoods
$11 One Dance – Drake
$11 Stranger – Peking Duk feat. Elliphant
$11 Gold – Kiiara
$11 Satan – D.D. Dumbo
$11 Solo – Frank Ocean
$11 The Opposite of Us – Big Scary
$16 January 26 – A.B. Original
$16 Because I Love You – Montaigne
$16 On Hold – The XX
$16 Settle – Vera Blue
$16 Youth – Glass Animals
$16 Panda – Desiigner
$21 Jungle – Tash Sultana
$26 Stop Me – Nick Murphy
Total Votes Submitted:
$7.00 Under 1.75 million
$5.00 1.75 – 1.99 million
$2.25 2.0 – 2.249 million
$4.00 2.25 – 2.49 million
$6.00 2.5 million or more
Former Hottest 100 winners
2015: The Rubens – Hoops
2014: Chet Faker – Talk Is Cheap
2013: Vance Joy – Riptide
2012: Macklemore, Ryan Lewis, ft. Wanz – Thrift Shop
2011: Gotye, ft. Kimbra – Somebody That I Used to Know
2010: Angus & Julia Stone – Big Jet Plane
2009: Mumford & Sons – Little Lion Man
2008: Kings of Leon – Sex on Fire
2007: Muse – Knights of Cydonia
2006: Augie March – One Crowded Hour
[interaction id="584f742de7ddf2e20cd99141″]