Youtube star pleads guilty over FIFA 17 online betting ring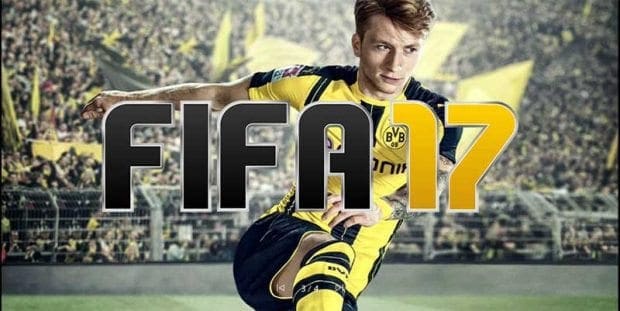 IN a landmark case for the online gambling community, two British men were fined this week after pleading guilty to running illegal betting operations for a popular football video game.
Craig Douglas – a.k.a. Nepenthez – advertised a FIFA 17 gambling site through his Youtube channel, which has more than 1.3 million subscribers.
The 32-year-old from Dorset accepted a fine of £91,000 (AUD $149k) on offences relating to the operation of a gambling service without a license and the advertisement of unlawful betting practices.
His partner in crime, Dylan Rigby of Essex, was fined £164,000 (AUD $268k) on two charges of providing facilities for illegal gambling and another charge of promoting an unregulated wagering service.
Sarah Harrison, chief executive of the Gambling Commission of Great Britain, described the men's behaviour as a "horrific" breach of the UK Gambling Act.
"This was one of the most serious cases that has been investigated and prosecuted by the Commission," she said.
"Its gravity is reflected in the significant financial penalties imposed by the Judge."
This is the first time the Gambling Commission has prosecuted anyone over wagering activities in relation to a video game.
Ms Harrison said it would serve as a statement of intent from her organisation.
"This case demonstrates that we will use the full range of our statutory powers to investigate and prosecute individuals and companies who try to operate illegally," she added.
Douglas and Rigby's website, FUT Galaxy, allowed gamers to use virtual currency from FIFA 17 as real betting credits for wagering on live football matches.
For more comprehensive gaming and eSport news, visit esportbet.com.
What we think of the FIFA 17 betting scandal
Black market betting is becoming a massive issue in the online gaming world.
FIFA 17 is just the tip of the iceberg.
Counter-Strike: Global Offensive, for example, has spawned an underground trade in skins gambling (selling custom in-game kit for online betting credits) worth billions of dollars.
In theory, the same basic concept could be applied to just about any interactive video game in which players earn virtual cash or special items.
With such services in play, laws designed to eradicate money laundering, underage gambling and fraudulent operation are about as effective as a wire door hanging off its hinges.
Don't be surprised if we see more stories of this nature down the track.