Xenophon proposes self-exclusion register for problem gamblers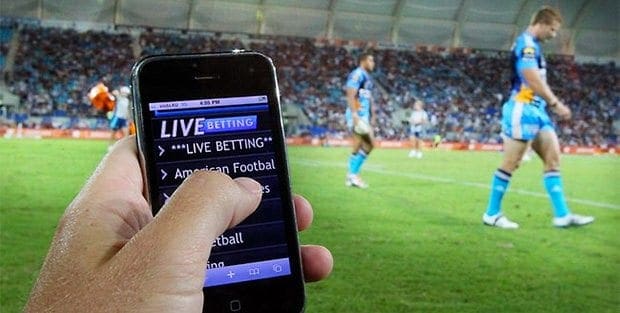 PROBLEM gamblers would be able to ban themselves from online betting under a proposal anti-gambling MP Nick Xenophon's NXT party plans to introduce to the Senate.
The Adelaide Advertiser reports Xenophon is preparing to ask Parliament to establish a national self-exclusion register that would allow addicts to contact authorities to stop them from gambling.
The register could even extend to allowing family and friends to intervene.
It differs from barring orders that stop people entering pubs and clubs, because it would allow punters to register their details online and be banned from using all online gaming sites.
Currently, if someone wants to be banned form online gambling, they must contact each individual website and often fill out a form and have it witnessed for the site's operators to take action.
NXT Senator Skye Kakoschke-Moore said that was not enough to help problem gamblers.
"It doesn't make sense. A lot of these companies actually require that you fill out a form and get it witnessed for any barring to be put in place," Ms Kakoschke-Moore said.
"If someone is ashamed because they have a problem gambling, these sort of requirements are only going to make them less likely to go through with asking to be barred."
She called the planned register a "one-stop shop" that could eventually extend to allowing family members to register their kin without permission.
The NXT wants changes to the Government's Interactive Gambling Amendment Bill, which is set to be debated in the Parliament this month.
Australian Institute of Family Studies Gambling Research Centre manager Dr Anna Thomas told the paper evidence showed a national self-exclusion register was "really good practice".
"If someone is putting in place self-exclusion, it needs to work across all operators, not just one. It is so people can really quickly stop," Dr Thomas said.
Responsible Wagering Australia executive director Stephen Conroy said members of the industry body, which represents online bookmakers, were "very keen" on a national system that would stop people signing up at another company on that register.
Xenophon has been active in his attacks on gambling in the recent days, slamming an RSL in New South Wales that rewards punters who pour up to $300,000 per year into their machines.
Xenophon and his fellow anti gambling crusader mate Tim Costello called the Dee Why RSL's ambassador rewards scheme "immoral" and "predatory".
SMH reports punters must splurge $300,000 or more at the RSL in order to reach diamond status under the program.
That gives the punters access to reserved parking, 80 per cent discounts on food and drink, a personalised hosting service and even a red carpet into the gaming area from the carpark.
Senator Xenophon called the inducements "obscene, predatory and parasitic."
"It makes a mockery of clubs being all about the community. This will rip lives apart," he said.
"If the regulator fails to act on this it shows what a joke the system is in New South Wales."
Mr Costello added pokies were as addictive as ice and cocaine and said the scheme was "completely and utterly immoral".
The two crusaders were not alone in their condemnation of the program, with gambling expert and Monash University senior lecturer Charles Livingstone calling it "appalling but probably not surprising".
"This is incredibly cynical, exploitative and unconscionable behaviour by this RSL that should not be allowed by the authorities," Dr Livingstone said.
"It is another symptom of a gambling culture that is out of control and the importation of casino culture into club land.
"We are talking about people who are probably bankrupting themselves to achieve platinum status.
"We are talking about people who are burning through life savings and or redundancy cheques and or inheritances – even their own homes.
He said the types of services on offer were more suited to the casinos than a local RSL.
Members told the paper they were worried the RSL was turning into "Star City on the northern beaches", which is interesting, because the club's gaming and IT manager Arran Hopkinson was reportedly brought in from the casino.
The RSL's chief executive Grant Easterby told the Fairfax paper it was not in the business of telling people what to spend on its pokies.
He said the club did have an on-site chaplain and a "robust" system of care, including a self-exclusion program for problem gamblers.
"Playing poker machines is a legitimate entertainment pursuit," Mr Easterby said.
"For those people it causes an issue for we look after them but it is not our job to judge what a consumer pays for a product. If they enjoy it and they can afford it, that's their choice," he said.
He likened the program to something akin to an airlines frequent flyer miles or loyalty program, sating it was not an incentive to gamble.
He told the paper a $300,000 gaming turnover actually reflected a "spend" or outlay of about eight per cent of that – or $24,000 a year for a diamond member.
Our say
We've said before that Xenophon's mob has merit, provided they do things within reason.
A self exclusion program for problem gamblers, where all the gaming sites must legally be involved, is certainly something that could help people tackle their addictions.
While for most people, gambling is a fun pastime that they use their disposable income on. It's entertainment and a good way to make a sporting event even more enjoyable. But, by the same token, there are others, for whatever reason, who simply cannot control themselves. They want to stop, but do not know how to.
A self exclusion register from online gambling sites, while obviously not completely foolproof, would certainly make it harder for them and just might be the thing they need to help curtail the addiction that is controlling them.