The worst match-fixers and sporting cheats
NOTHING in life corrupts a person like money.
The temptation of a quick dollar to those desperate enough to abandon their principles, reputation and in some cases, freedom, has always been apparent – especially in the sporting world.
No matter how well professional athletes are paid, there has always been people vulnerable to corruption and susceptible to the lure of huge money in exchange for fixing results for the purposes of bookmakers and betting.
While countries like India and the USA continue their refusal to regulate and legalise sports betting, illegal bookmakers will continue to have the power to approach and lure athletes.
Let's take a look through our top five list of the world's most notorious match-fixers and see who failed fans, teammates and the sport they love the most.
Hansie Cronje – South African cricket captain – 2000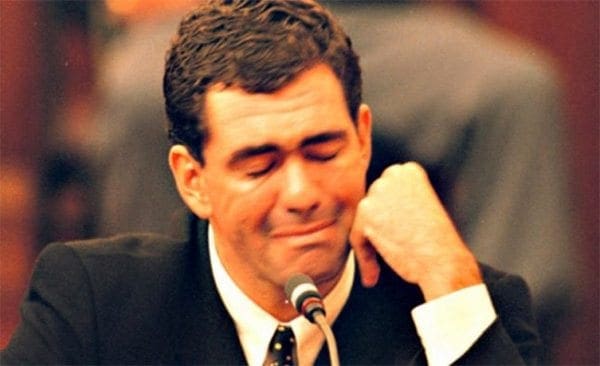 Hansie Cronje had the world at his feet.
The respected South African cricketer was the captain of the Test and ODI team and a hero of the game.
He had led his nation for six years, setting a number of records and was still at the top of his game at 30 years of age – a time when most cricketers reach their prime.
But it all came crashing down in April, 2000 on a tour of India.
Delhi police arrested Cronje and charged him with fixing South Africa's ODI against India in March for money. Transcripts are released between Cronje and an Indian bookmaker that feature conversations about a deal to fix the match and which South African teammates Cronje had convinced to join in on the deal.
After initially denying all allegations, evidence mounted against Cronje, who eventually admitted fixing cricket matches for money.
After an inquiry in South African court, Cronje said his "great passion of the game and for my team-mates was matched by an unfortunate love of money."
A number of Cronje's teammates admitted to being approached by their captain at various periods over a six-year span with cash offers to underperform.
After retiring from the game in 2000, Cronje took a deal that would grant him immunity from prison in exchange for his full cooperation in detailing the plots and people involved.
While repairing his life, Cronje died in a plane crash in 2002 – an incident which has always had the shadow of foul play hanging over it. Many close to Cronje suggested he was ready to divulge more details and people involved, but the secrets may have died with him.
Salman Butt, Mohammad Asif and Mohammad Amir – Pakistan cricketers – 2010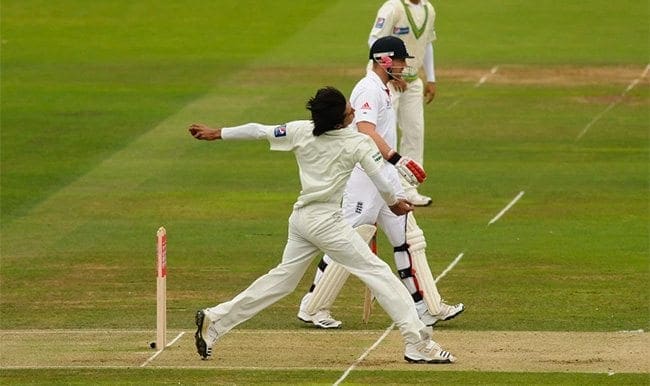 After slowly rebuilding the game's integrity and reputation following the Hansie Cronje ordeal, cricket was thrown back under the microscope when three of Pakistan's test stars were convicted of taking bribes to underperform in a match against England in 2010.
Pakistan test captain Salman Butt and two young, talented opening bowlers Mohammad Asif and Mohammad Amir were caught on video accepting a deal that would see the bowlers deliberately bowl no-balls at specific times in the match.
All five players received five-year bans from cricket and only Amir has returned to the game, given he was just 19 at the time of his indiscretion.
For his part in taking advantage of his position as captain and coercing young teammates into risking their careers for extra money, Salman Butt received a 30-month prison sentence in England, while Asif and Amir were also sent to prison for six-month sentences.
Tim Donaghy – NBA referee – 2007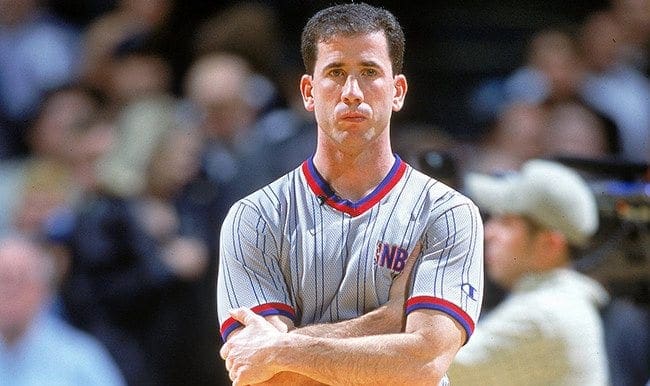 Think it's just players that are betting on and fixing results?
Think again.
In 2007, veteran NBA referee Tim Donaghy resigned weeks before an FBI investigation revealed that he bet on games that he officiated and that he made calls affecting the point spread in those games.
Ever feel like a referee is cheating you? Well, if you bet on games Donaghy officiated, there's a good chance you were being cheated.
Donaghy crippled the trust the NBA public had in its referees and opened a can of worms from which the league is only now recovering a decade later.
After pleading guilty to two federal charges related to the investigation – which also involved illegal bookmakers and organised crime syndicates – Donaghy was sentenced to 15 months in federal prison on July 29, 2008 and was released in November the following year.
Ryan Tandy – NRL – 2010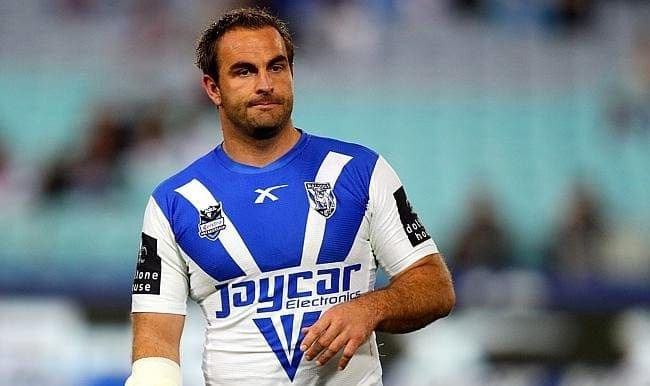 Ryan Tandy earned the unwanted mantle as the first NRL footballer to be found guilty of match fixing when he was arrested in February, 2011.
While playing for Canterbury-Bankstown against North Queensland on 21 August 2010 Tandy became embroiled in a betting scandal immediately after the match after suspicious betting activity was recorded from online bookmakers.
The TAB announced that 95 per cent of bets placed on first scoring play markets were for the rare option of a Cowboys' penalty goal. It was then revealed that friends of Tandy placed a large number of bets on this option.
Tandy's actions at the beginning of the match gave him away. The Bulldogs player gave away possession to the Cowboys in the opening moments by knocking on and then gave away a penalty, putting friends in a position to win the bet.
On 6 October 2011, Tandy was found guilty of manipulating the first scoring point of the game and match fixing for the purposes of making money. He appealed in January 2014 but lost the case. He avoided jail, but received an intensive correction order for six months.
Tandy received a lifetime ban from NRL.