William Hill's 2016 profit drop blamed on 'unfavourable results'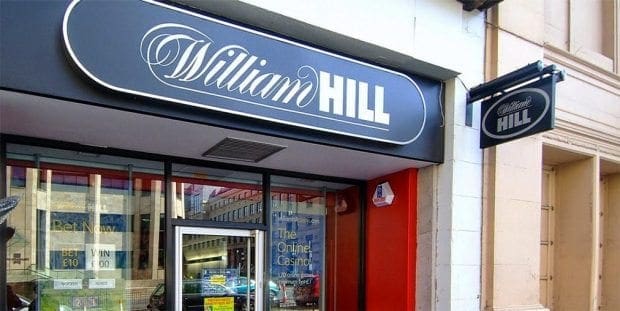 WILLIAM HILL'S profits for 2016 were well below expectations, despite the company declaring the Australian arm of the company is in good health.
The UK gambling giant declared earlier in the week that their operating profit for last year was £260 million, which was £20 million below expectations.
William Hill had reported operating profit of £291.4 million for 2015.
Interim chief executive for William Hill Philip Bowcock said unfavourable sporting results for the company across the year was a big contributor to the downturn in projected profits, but he proclaimed the Australian side of the company is in great shape.
"Importantly, the improvements we saw in wagering in online and Australia in the second half have continued in recent weeks," Bowcock said.
"However, all four divisions saw customer-friendly results at the back end of the year, which translated into profits being £20m below our prior expectations.
"With key underlying trends continuing to be positive, the recent run of sporting results have not changed our confidence in a better performance in 2017."
However, Mr Bowcock's positive comments on the Australian side of the business were queried by business analysts.
Bank of America Merrill Lynch analyst, Simon Larkin, said in a client note on the 2016 result that between 2008 and 2014 William Hill's balance sheet was cleaned, and their acquisitions of TomWaterhouse.com.au, Sportingbet and Centrebet were not as lucrative as anticipated.
"However, more recently William Hill has lost momentum in the face of regulatory pressures, improving competitors in the online environment and disappointing trading from its Australian acquisition," he said.
"Given this and against a weak UK economic backdrop, we forecast no EBIT growth across 2016-2019."
William Hill is also yet to appoint a new CEO. The company declined to comment on the situation on Monday.
Our take: do unfavourable results truly account for a £20 million drop?
Is blaming an upturn in winning clients a copout or a legitimate concern for William Hill?
Sure, a bookmaker will always have bad days, like on Boxing Day when 18 of the 20 best-backed teams in the English Premier League won, but will that account for £20 million less than expected?
For us, William Hill have lost touch with what makes a bookmaker popular in the first place – the customers.
Rather than seeking to encourage new customers into the fold, in 2016 William Hill were content to try and consolidate their existing clientele base. In an industry where standing still means going backwards, it was a curious decision.
The amount of promotions and inducements the company had been offering slowly fell to the wayside while other bookmakers continued increased their deals to customers.
Compound that by offering half the cash-back amounts that other agencies put on the line and it's easy to see why punters would be looking elsewhere.
Decision making on the layout of their site interface has also been questionable.
The website overhaul in the middle of 2016 to our eyes, was a shambles.
Further to this, while companies like Ladbrokes and Paddy Power have looked to merge and gain a stranglehold on the market, William Hill has become complacent.
To blame a £20 million downturn in profit projections on 'unfavourable' sporting and racing results to us is disingenuous. Invest your time in your customers, make it enticing for them to bet at your agency above all overs and watch your financial projections take a huge upswing.