What's going on in the Twitter sporting world for March 21-28?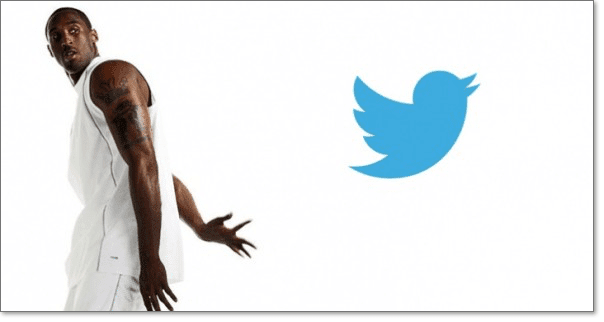 The latest week of sports Tweets has been a fun one indeed.
Re-matches, weird injuries, brain snaps, alleged drug use and retirees are only some of the top 10 Tweets of this week.
Collingwood players test positive for drugs
I think we should refrain from speculating which Pies players took illicit drugs and just assume they all do. #AFLSwansPies

— Titus O'Reily (@TitusOReily) March 26, 2016
Reports have emerged that up to 11 Collingwood players tested positive for illegal drugs during the AFL off-season. This revelation has the banned Essendon players up in arms, wondering where Collingwood's ASADA/WADA suspensions and deals are.
But we must all be quick to point out that the Collingwood players tested positive for illegal drugs, not performance enhancing drugs that should only be used for equine use. Apparently there is a very clear and defined difference between the two.
Watson retires
Shane Watson announces retirement from all forms of cricket for Australia @ChrisBarrett_ https://t.co/5LEjBA2MBB pic.twitter.com/Y3mXc90Yh2

— SMH Sport (@SMHsport) March 24, 2016
Shane Watson has shocked the cricket world by announcing his retirement from cricket.
Didn't he do this a couple of years ago?
What else can Shane retire from?
Can anyone promise us that he won't ever come back?
Socceroos beat….
FULL TIME | All over. What a result for the @Socceroos! #AUSvTJK #GoSocceroos pic.twitter.com/bv5GTWqO5X

— Caltex Socceroos (@Socceroos) March 24, 2016
The Socceroos bolstered their World Cup bid with a 7-nil win over Tajikistan….
Wait, come on, Tajikistan? Is that even real or is it a made up country?
Have the Socceroos devised the best way to make it into the World Cup?
Have they just invented a fictional country and collected a motley crew from the local pub to field a team against them?
Surely it's against FIFA regulations to beat a fictional team to boost your credentials!
Bet365.com has the Socceroos as firm favourites ($1.25) in their next and final Asian World Cup qualifying match against Jordan ($12).
Brain Snap
Nuuausala brain snap sees Titans sneak home: A BRAIN snap from Frank-Paul Nuuausala has seen the Gold Coast sn… https://t.co/j5Hl3FrXzr

— League Central (@League_Central) March 26, 2016
It has been hailed as the biggest brain snap since Danny Williams "coward punched" Mark O'Neil in 2004.
Frank-Paul Nuuausala of the Canberra Raiders, with his side ahead 20-18 with less than five minutes to go, thought he would shoulder charge Ryan James, of the Gold Coast Titans, in the back off the ball.
The inexplicable act lead to the Titans being awarded a penalty that eventually led to the try that sunk the Raiders.
Frank-Paul will have to go back to the drawing board and think about less-obvious ways to hurt the opposition. A sneaky squirrel grip in a tackle? Nipple cripples?
If you are determined to hit a bloke, don't make it so obvious Frank-Paul! Subtlety mate: learn it.
Johnson still sledging Kholi from retirement
Love it!! Went missing in WC semi last yr when it really counts ?? https://t.co/ZwxkjCMEPB

— Mitchell Johnson (@MitchJohnson398) March 26, 2016
Retired Australian fast bowler Mitchell Johnson didn't miss anyone before the Aussie clash with India over the weekend.
Johnson questioned Virat Kholi's ability to choke when under pressure in his Tweet.
Then, not content with having a swipe at Kholi, Johnson began to cut down anyone who kicked up a stink and tried to defend Kholi.
@shreyajaiswal22 I always respected the opposition, did you hear me come out & say I didn't respect any cricketer?? Unlike someone we know!!

— Mitchell Johnson (@MitchJohnson398) March 26, 2016
@surithekid ? yeah most likely sounds like me. Thing is, I was never afraid to have a crack! Even if I failed I'd get back up & try again ?

— Mitchell Johnson (@MitchJohnson398) March 26, 2016
Unfortunately for Mitch, Kholi dominated in an inspirational Indian victory.
The hype begins
Nate Diaz has fired back at Conor McGregor and his fans and it's a great response… ?????? https://t.co/boRJlF3bpx

— TheSPORTbible (@TSBible) March 25, 2016
The McGregor/Diaz rematch at UFC 200 is still several months away, but that hasn't stopped either fighter from taking pot-shots at each other already. If the early trash talk is anything to go by then the build up to this fight will be even more intense than their initial bout in UFC 198.
Is that all the next couple of months are going to consist of? Barbs being traded between McGregor and Diaz? Tense weigh ins?
I've already seen the build up and trash talk, sure it was funny, but I just want to see the fight again!
Back on top
Congratulations Jason Day. Back on top of the world!!!#Golf pic.twitter.com/GJf2NJuVU4

— TAB (@tabcomau) March 27, 2016
Aussie golfer Jason Day is back on top of the world, becoming the world number one for the third time in his career.
Day has a chance to really cement his spot as the creme de la creme of the golfing world, by winning the WGC Dell Match Replay tomorrow.
CrownBet.com.au has Day as second favorite at $3.10, behind Rory McIlroy at $3.
Knockout of the year
Justin DeLoach unloads on Dillion Cook. KO. via /r/sports https://t.co/kW8LB25Jy7 By: lawdog22

— Sports News (@BlueJaysBot) March 26, 2016
Justin DeLoach, in only March, looks to have already delivered the boxing world the KO of the year with his fourth round defeat of Dillon Cook.
DeLoach landed one right on Cook's button, folding him like a piece of origami.
Can't wait to see DeLoach in his next bout.
Lamest injury ever
Brewers DL to grow again: Will Smith has a torn LCL in his right knee and may face surgery. Was hurt in the clubhouse pulling off his shoe.

— Adam McCalvy (@AdamMcCalvy) March 26, 2016
Milwaukee Brewers reliever pitcher, Will Smith, managed to tear his lateral collateral ligament this weekend.
Sports injuries are nothing new.
But the innocuous way Will Smith tore his LCL is new. Will Smith did himself a mischief by attempting to take his shoe off.
Get this guy a helmet and mouth guard for 24/7 use. If this is what he does while taking his shoe off imagine what he does with actual cutlery or driving a car. He is a menace to himself and must be protected!
Bilzerian's bet
Just bet Rick my G4 vs his 250k. If I die or get brain dead he wins, if I bike 300miles, I win, almost a mil on line pic.twitter.com/HQdNk0uXVF

— Dan Bilzerian (@DanBilzerian) March 23, 2016
Instagram and poker King, Dan Bilzerian, is counting down to his latest outrageous bet.
An initial bet between Bilzerian and gas-man Bill Perkins of $600,000 has apparently blown out to approximately $1 million now. The bet is that Bilzerian can ride a bicycle, under his own power only, from his home in LA to the Welcome to Las Vegas sign in 48 hours.
To help him prepare for this bet, Bilzerian has enlisted the help of Lance Armstrong, which makes sense given both man's voracious appetite for drugs.