Week on the Punt: Back to the drawing board for AFL restart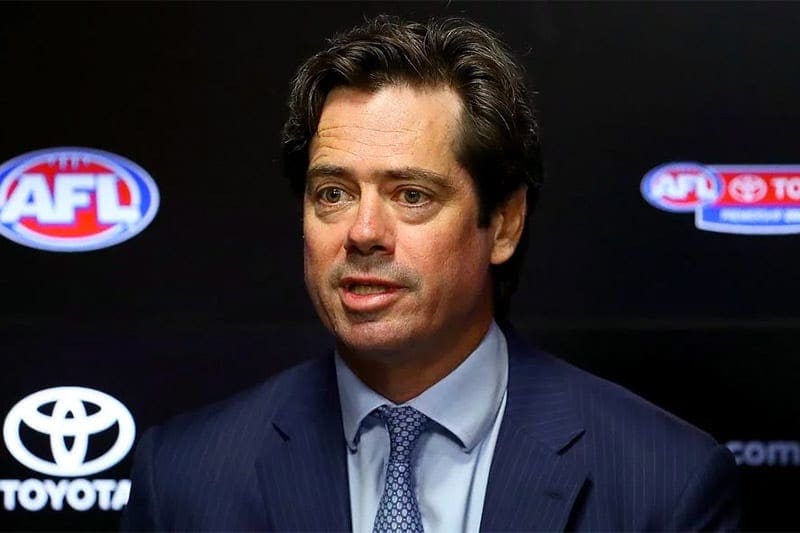 Another hit to the AFL's return proves more work needs to be done, but we are starting to see signs of life in the sporting world. Here are this week's top headlines and upcoming events.
South Australian health officials scupper AFL plans
AFL CEO Gillon McLachlan was set to announce a league return for June 11, but the South Australian Police Commissioner and Chief Medical Officer have other ideas.
The officials confirmed that all players based in South Australia would need to be quarantined for 14 days if they were to travel interstate, with no exceptions.
SEE ALSO: HOW TO BET ON AFL
Victorian clubs have been given exemption to the 14-day travel quarantine, while NSW and Queensland teams are expected to have the same freedom of movement as their NRL counterparts.
This bump in the road has reopened the idea of hubs for players from SA and Western Australia, which has similarly strict policies in place.
West Coast, Fremantle, Adelaide and Port Adelaide will need to make a decision in regards to where they will relocate to, with the Gold Coast appearing to be the best option.
NRL anti-vaxxer could lose $450,000 and his job
The NRL is in a weird state despite nearly being ready to return to action, with new rule changes and an anti-vaccination campaign making life difficult for the league.
The drama began when the league announced that all players will need to take a flu shot in order to pass Queensland biosecurity requirements.
Players who don't take the shot and have no medical exemption run the risk of being stood down and losing a portion of their contracts.
SEE ALSO: 2020 NRL BETTING GUIDE
Bryce Cartwright is the only player in the league that has not taken his flu shot, meaning he could lose $450,000 and his contract with the Gold Coast Titans.
However, now that his teammate Matt Kelly has reluctantly received the jab, it is understood that Cartwright could soon follow suit.
As if there wasn't enough chaos already, the NRL recently announced some interesting changes to the officiating system for the remainder of the 2020 season.
Each match will feature only one on-field referee, who will have the power to call six again instead of a penalty when the defending team commits a ruck infringement.
Chaotic team movement for Formula 1 stars
Daniel Ricciardo, Sebastian Vettel and Carlos Sainz are all on the move amid a busy F1 offseason.
The drivers' decisions mirror a game of musical chairs – for when one decides to leave their team, another looks to fill their place.
The movement began after rumours that Vettel is looking to find someone other than Ferrari to win a championship, which at this point appears to be Mercedes.
SEE ALSO: BEST F1 BETTING SITES
Sainz is looking to replace Vettel at Ferrari for the 2021 season, leaving a position open at McLaren.
That is where Ricciardo joins the game, as it appears the Aussie is ready to end a frustrating spell at Renault and sign on with McLaren.
It's speculated that Fernando Alonso, the two-time F1 world champion and dual 24 Hours of Le Mans winner, could move to Renault to replace Ricciardo.
UFC Fight Night is back
The success of UFC 249 has shown the world that is still possible to stage top-flight sporting action in these dark times.
Now the beloved UFC Fight Night events are back on the agenda, with Anthony Smith vs Glover Teixeira headlining this week's bill in Jacksonville, Florida.
SEE ALSO: WHERE TO BET ON UFC FIGHTS
This Sunday will see another talent-packed card, including an unmissable battle between heavyweights Alistair Overeem and Walt Harris.
Dana White may not be everybody's cup of tea, but you cannot deny that the UFC president has worked his arse off to keep his franchise alive.