Waterhouse, Bott fined over horse switch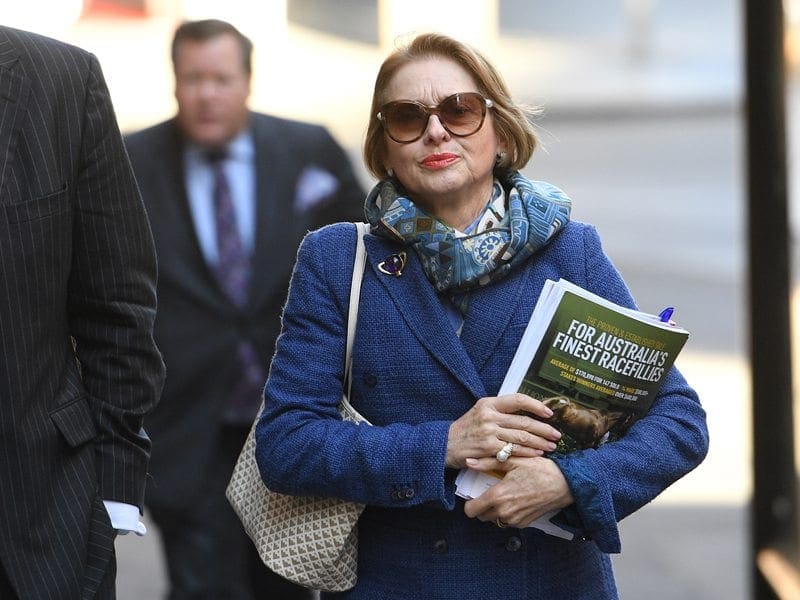 Gai Waterhouse has been found guilty and fined for substituting horses in a televised track gallop.

An angry Gai Waterhouse has lashed out after being found guilty and fined for substituting three horses in a televised track gallop.

Waterhouse and training partner Adrian Bott were found guilty of breaching the rule regarding conduct prejudicial to the image or interests of racing.

The training partnership was charged earlier this month after they replaced three unfit horses for a Breakfast With the Stars promotion at Randwick on April 4.

They acknowledged galloping Stampede, Fabrizio and Sort After in place of Serena Bay, Debonairly and English but entered a not guilty plea when the hearing resumed before Racing NSW stewards on Thursday.

Waterhouse erupted when the case of media personality Brent Zerafa was noted before the stewards retired to determine the penalty.

Zerafa was disqualified for three months in 2015 – later reduced to a $1500 fine on appeal – after harness racing identity John Camilleri texted him a tip for Palazzo Pubblico before she won on January 17, 2015.

Zerafa did not tip Palazzo Pubblico on TVN in the mounting yard but subsequently put $200 at $6 on the horse just before the race started.

"That's a load of rubbish," Waterhouse said when the verdict was handed down.

"There was betting and money involved, there's no money involved with us,.

"There was no crime committed. There was no intent for crime.

"We've made a mistake, we've admitted we've made a mistake, it will never happen again,."

Waterhouse and Bott left Racing NSW headquarters without making further comment. They have until Monday to lodge an appeal.

Racing NSW chief steward Marc van Gestel said the conduct was sufficiently serious to justify a finding of guilt but Waterhouse and Bott's counsel Marcus Pesman argued the rule was designed for more serious offences.

Pesman said Waterhouse and Bott had three choices that morning: run the horses that were deemed unfit to gallop and risk their welfare; diminish the 'entertainment' value of the event by removing the horses; replace them.

"It was the right choice (replacing the horses) but it was not done in the right way," Pesman said, admitting stewards or ATC staff should have been informed."

Van Gestel asked if Pesman agreed the public had been misled because the replacement horses had the same racing colours and saddlecloths as those listed to take part.

"The conduct has the capability to mislead but there's no complaint from punters, there's certainly no evidence that damage actually happened," Pesman said, claiming two social media reports were only seen by six people.

Van Gestel maintained punters could be disadvantaged when race caller Darren Flindell inadvertently described the work of substitute horses, two of whom were not eligible to gallop on the course proper that day.

No tags for this post.
Similar Sports Betting News