Top 5 greatest captains in Australian sporting history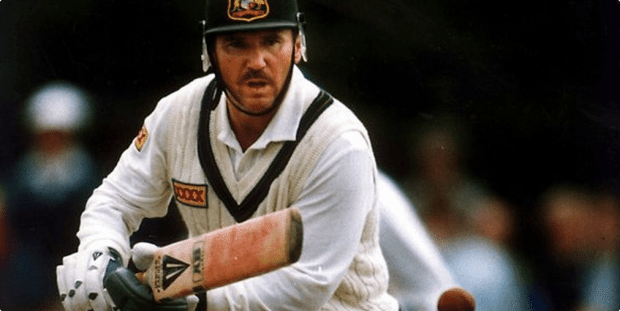 WHAT makes a great captain?
Is it success alone, or does stout leadership in tough times outrank titles and accolades?
Perhaps it's all about setting an example and providing an environment that allows talented players to flourish into champions?
Whether it's footy, cricket, hockey, or anything else involving a ball, a stick, or a race of some kind, Australia has fostered some truly inspirational sportsmen and sportswomen over the years.
We would love to list them all, but that would take an eternity.
Instead, we have narrowed it down to five of the very best Australian captains to have graced this nation's rich sporting tradition with their leadership, character and all-round excellence – and not just on the field of play.
Allan Border
Others have had more success as captain of Australia's Test cricket team since, but only because of the outstanding job AB did before them.
'Captain Grumpy' took over in 1984 with the Aussies in utter shambles after Kim Hughes' teary resignation midway through a Test series against the West Indies.
He didn't want the job, and he never seemed to enjoy it, yet nobody could have been better suited to the task at hand.
Border managed to stabilise a squad that was so often on the verge of chaos and crisis.
The old guard of 1970s greats had gone, players jumped ship for rebel tours to South Africa, and wicketkeepers came and went like summer breezes until Ian Healy stepped up in 1988.
Yet somehow Border fashioned a team in his own image: a bunch of hard, unyielding bareknuckle fighters who refused to accept defeat until the very last.
He was the man at the helm as the Aussies emerged from years of darkness to win the 1987 ICC Cricket World Cup at a time when the likes of Pakistan and the Windies were in top touch.
Border might not have played in the glory days of the late '90s and beyond, but Mark Taylor, Steve Waugh, Ricky Ponting and Australian cricket as a whole reaped the rewards of his earlier work.
John Bertrand
Not many captains owe the entirety of their reputation to a single result, but John Bertrand's victory at Newport, Rhode Island is a very special case indeed.
By the time the 1983 America's Cup rolled around, the New York Yacht Club had held the title for 132 consecutive years – the longest winning streak in all of world sport.
Australian syndicates had tried and failed to wrest the Auld Mug away from the yankees on six previous occasions dating back to 1962.
But Alan Bond's team had an Ace up its sleeve for the 1983 edition: a revolutionary winged keel design that sparked controversy from the outset.
Australia II may have stolen the show and eaten up the headlines, but the boat was nothing without the right man to guide it.
Bertrand's nerveless leadership on deck was matched by a shrewd tactical mentality and an uncanny understanding of how to play the underdog.
He unsettled the US team with subtle mind games as the Aussies stormed home from 3-1 down to square the series and take it to a seventh and final race.
The rest, as they say, is history.
Johnny Warren
Others on this list are here for their peerless competitive records, but this man's legacy stretches far beyond the football pitch.
Johnny Warren played for the Socceroos in the bad old days when the round ball was viewed with fear and suspicion in Australia, especially by mainstream media (not much has changed there).
That hostile, xenophobic environment was the inspiration for his 1992 best-selling book, Shielas, Wogs and Poofters.
Despite soccer's almost non-existent local profile at the time, Warren skippered Australia to the FIFA World Cup finals in 1974 – a feat no Socceroos side would match for another 32 years.
They didn't win a game – a goalless draw with Chile was their best result – but getting there at all was a phenomenal feat for a team made up mostly of amateur players.
Warren did much of his best after his playing days were done, working tirelessly as an administrator, writer and commentator to promote the game in Australia.
He was certain Australia could conquer the world if soccer ever gained anything like the national focus and support that cricket or the other footy codes did.
Warren wasn't around to see the Socceroos qualify for the 2006 World Cup, but such an occasion could not have occurred without his vision, passion and unbridled optimism over four decades.

Lauren Jackson
Some have said she is one of the world's greatest ever sportswomen.
Former United States star Nancy Lieberman went as far as to call her an "alien" from another planet, so otherworldly was her dominance on the court.
However you want to phrase it, Lauren Jackson is probably the best basketball player Australia has ever produced.
Now retired at 31 due to persistent knee problems, the Albury girl collected just about every accolade imaginable during her time at Seattle Storm in the WNBA and Canberra Capitals in the WNBL.
But in an era where sports stars so often favour franchise money over national representation, it is Jackson's efforts with the Opals that stand out.
After winning silver at both the Sydney and Athens Olympics, she captained Australia to another title match at Beijing 2008 and bronze at London 2012.
She also led the Opals to a golden double in 2006 – the Melbourne Commonwealth Games and the World Championships in Brazil, where they beat Russia in the final.
Above all, Jackson is a cool cat whose off-court manner is refreshingly genuine in this day and age.
Harry Hopman
Australian tennis was never in better shape than when Harry Hopman was captain and coach of the Davis Cup team.
Although a seven-time Grand Slam winner in doubles events himself, it was his leadership and entrepreneurial acumen that made him such an invaluable figure.
He got the very best out of stars such as Rod Laver, Ken Rosewall, John Newcombe, Lew Hoad, Roy Emerson, Neale Fraser, Frank Sedgmen, Fred Stolle and Tony Roche, overseeing a golden area in which Australia relinquished the Davis Cup only five times between 1939 and 1968.
And yet, much like his contemporary Australian legend Sir Donald Bradman, Hopman was not always the most popular or likeable bloke.
He was a fierce opponent of professional tennis and earned a reputation for severing all ties with any player who broke away from the amateur ranks.
You can't fault his record, however, and we could only dream of that kind of success in what is becoming an age of disappointment for Aussie tennis fans.
Honourable mentions
We might not have included these guys in our top five, but all have led their respective teams with distinction for many years and are more than worthy of a place.
Steve Waugh – Australian cricket captain from the late '90s until 2004, winning back-to-back ODI World Cups and breaking Test records aplenty.
Sir Donald Bradman – Superstar leader of Australia's Invincibles, who went undefeated on the 1948 Ashes tour of the UK.
Michael Voss – Wholehearted star of the Brisbane Lions team that won three consecutive AFL Premierships between 2001 and 2003.
John Eales – The most successful skipper in Australian rugby history, winning the 1999 Rugby World Cup.
Cameron Smith – Champion captain at national, state and club level with Australia, Queensland and Melbourne Storm.
[interaction id="58463f9b47915bb734403cf9″]