Toovey not expecting to be considered for Bulldogs coaching job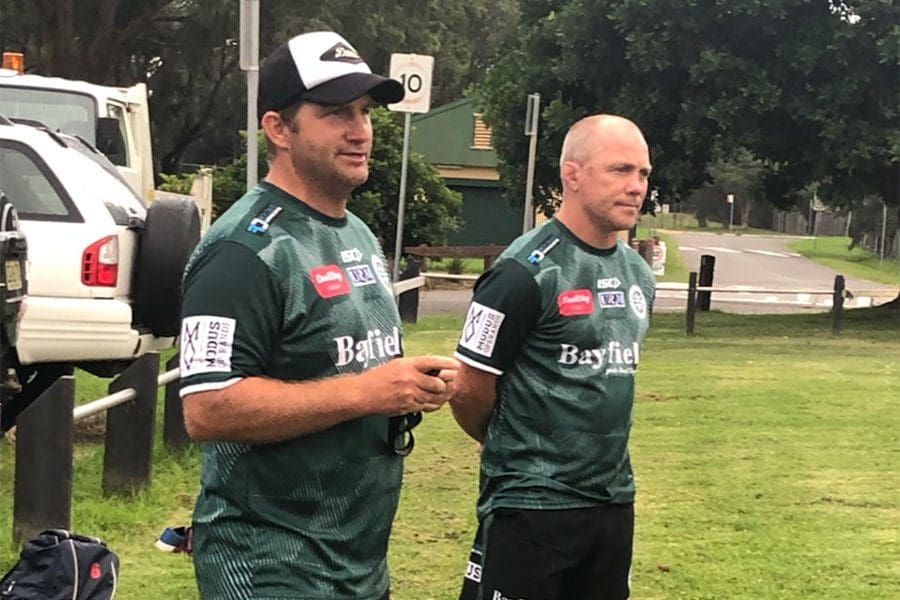 He might have been known as one of the hardest men in rugby league, but it is not Geoff Toovey's style to tell everyone he deserves to be an NRL coach.
And that is why – as the little Manly legend describes it – he is currently "out of sight, out of mind".
It is hard to believe there is a Bulldogs coaching position up for grabs from the 2023 season onwards and Toovey's name has not been mentioned for it.
Going off reports, it appears Cameron Ciraldo, Brad Fittler and Shane Flanagan are in a much better position for the role than Toovey is.
Indeed, it is also difficult to believe the former New South Wales and Australia representative coached his last NRL game at the Sea Eagles at the end of the 2015 regular season.
That year his team just missed out on a finals berth, but he was shown the door anyway.
He still finished with a respected 58 per cent winning record, helping Manly to 61 victories from 105 games.
READ: Toovey confused by Trbojevic, Addo-Carr exclusions for Origin I
The 52-year-old appeared frustrated when asked about his lack of consideration for an NRL top job given it has almost been seven years since he coached at that level.
But – just like his outstanding playing career – it is not Toovey's style to portray himself as the victim.
"It's been a while now. I went for a few positions and was unfortunate not to get the job," he told BettingSite.com.au.
"I suppose it's out of sight, out of mind. But I'm still around and doing my best.
"I think you need people who champion your cause for you. But that's just the way of the world."
Toovey seems resigned to the fact that he will not be considered for the Bulldogs' coaching role after Trent Barrett's sudden resignation last month, with Michael Potter the interim mentor.
"That's a big job, and I'm sure they'll appoint whoever they think is the best person for the job," Toovey said.
"I'm sure they'll search wide and far for that right person."
Recommended!
The Warringah Rats have certainly benefitted from Toovey's uncompromising style as an assistant coach in Sydney's Shute Shield rugby union premiership.
Warringah is in fifth place after a thrilling 33-32 win over last-placed West Harbour at Pittwater Rugby Park on Saturday.
Fullback Ben Woollett stood out and kicked the winning penalty goal from 40m out after fulltime.
Prop Wes Thomas also impressed, and he scored a try for his efforts, while Rhett Butler and Conor Hickey were constant threats in the halves.
But Toovey believes his side has plenty of improvement left, and that constant desire to get better is just part of the reason why the rugby league legend is a popular member of the Rats' coaching staff.
"It (the performance) was terrible. I thought our ball control was poor," he said.
"The lead changed several times – mainly from us making mistakes and errors.
"It wasn't great. We were lucky to win.
"I thought they probably played a bit better than us at times. We shouldn't have made as many mistakes.
"Every week we seem to score points, go back and make mistakes in the next few minutes.
"I think the most successful football teams have got that never-say-die spirit in them, but jeez we make it hard for ourselves."
Despite Toovey's decorated background in the 13-man football code, he cannot wait to show his players at training this week where they went wrong.
He has brought with him a real focus on football basics – controlling the ball and being relentless in defence.
"I thought our nine Rhett was really good. The forwards in general were pretty good," he said.
"But we're just inconsistent with our ball control. We've got to fix it – it happens every week.
"We try to, but we were pretty poor.
"Our ball handling was poor, so we'll do a bit of work on that in the next couple of weeks."