The First XI: Top Australian sports stars we love to hate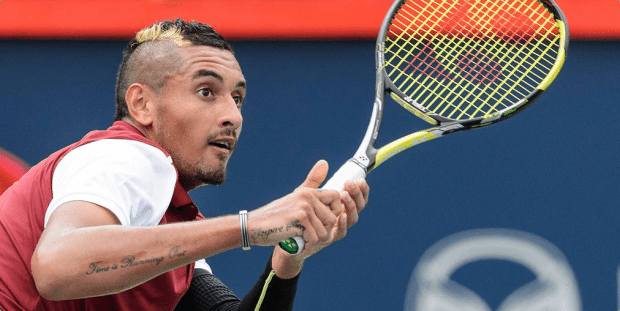 AUSTRALIA has produced some of the world's most genuine and loveable sporting personalities down the years.
Rod Laver, Pat Rafter, Ian Thorpe, Cathy Freeman, Adam Gilchrist – these are champions in their respective fields who are universally admired.
But this country has perhaps an even greater legacy of world beaters and talented upstarts who, for whatever reason, could do with a damned good kick in the face.
There were many, many contenders, but these are The First XI's nominations for top Aussie sports stars we all love to hate.
Nick Kyrgios
Let's start with the flavour of the month, shall we?
Nick Kyrgios is one of the brightest prospects on the ATP tennis circuit, and one who earned many admirers worldwide when, at 19 years of age, he stunned Rafael Nadal en route to the 2014 Wimbledon quarterfinals.
Two years on, the Canberra native is probably the least likeable figure in all of Australian sport.
He fights with the umps, he throws his racket around, he shows no respect to his fellow pros – nor to the game of tennis itself.
The lowest of lows came in October 2016 when, fresh off a big win in Japan, Kyrgios deliberately and unapologetically tanked his second round match at the Shanghai Rolex Masters.
He is only a young man, but he has a hell of a lot of work to do if he wishes to restore any semblance of credibility as an athlete.
Bernard Tomic
Before Kyrgios and all his nonsense started filling up column inches, it was this guy who was hitting headlines for all the wrong reasons.
But whereas most of little Nicky's abuses and indiscretions have occurred on court in public view, the bulk of Bernard Tomic's have had very little to do with tennis.
The highlight: Australia Day 2012, when he was fined by Gold Coast police on three separate occasions for reckless driving and later resisted arrest by locking himself in his own house.
Tomic's self-destructive side resurfaced in a big way after his third-round exit at Wimbledon 2015, when he unleashed a volley of abuse at Tennis Australia – and national hero Pat Rafter – over a perceived lack of support.
But perhaps the biggest thing going against Bernie is that he doesn't seem to have the heart for the big games and really isn't good enough to get away with such a critical deficiency.
Paul Gallen
Folks in New South Wales may protest to Paul Gallen's inclusion on a list of Australia's most hated sports personalities.
People from anywhere else in the country – especially Queensland – will wonder why he wasn't the first name mentioned.
We at The First XI love fierce, honest competitors, but the long-serving Cronulla Sharks and NSW captain has a nasty streak a mile wide.
Leading a team of convicted drug cheats to the 2016 NRL Premiership probably hasn't helped his reputation, even if it was Cronulla's first ever flag.
But most of the hatred towards Gallen stems from his 10 years of State of Origin football, where his petty jibes and dirty demeanour epitomised a NSW side that was so often outclassed and probably knew it.
At least Gallen now has an NRL flag to keep his solitary Origin series win some company.
Michael Ennis
There was a collective whoop of delight from the rugby league community last season when Michael Ennis announced that it would be his last.
Some would say it's a shame he went out on such a high note as part of Cronulla's 2016 NRL Premiership team, but others would just be glad to see the back of him.
Ennis was a niggler and nagger of the first order who got off on starting fires when things weren't going his way.
Even New South Wales fans didn't especially like him, not least after he decked Nat Myles in Game Three of Origin 2010 to give away a game-changing penalty as the Blues were closing in on a rare victory.
Coaches might have loved Ennis for his aggression, fitness and off-field leadership, but nobody else did.
Wayne Carey
What Shane Warne was to world cricket, Wayne Carey was to Australian football.
'The King' was the difference in that dominant North Melbourne team of the late 1990s, leading the Kangaroos to a pair of AFL Premierships with a style and swagger few could match.
Many say he was the greatest forward ever to play the game, and it's hard to argue against that claim.
But as good as he was on the park, there is little to admire about Carey's track record off it.
The Anthony Stevens fiasco, the mid-season boozing and drug-fuelled rampages, the manifold allegations of violence against women – they don't add up to a top bloke.
That certain broadcast networks feel the quality of his punditry outweighs such flagrant flaws of character speaks very poorly of the Australian media, too.
Stephen Milne
Do we even need to explain this one?
If all we knew about Stephen Milne were his career stats and his dozen years of loyal service to the St Kilda Football Club, he might be regarded as a true champion of the game.
On numbers alone, there's a strong case for saying he was criminally underrated and should be considered one of the greatest small forwards of the AFL era.
But the figures never tell the full story, do they?
Milne was universally hated outside the Saints due to his penchant for milking free kicks, a perceived selfish streak in front of goal, and a rattish aspect that gave his face a level of punchability few could match.
Then there are the rape charges, of which no more need be said.
Shane Warne
There was a time when the 'King of Spin' was a national treasure loved by all.
Those days are long gone.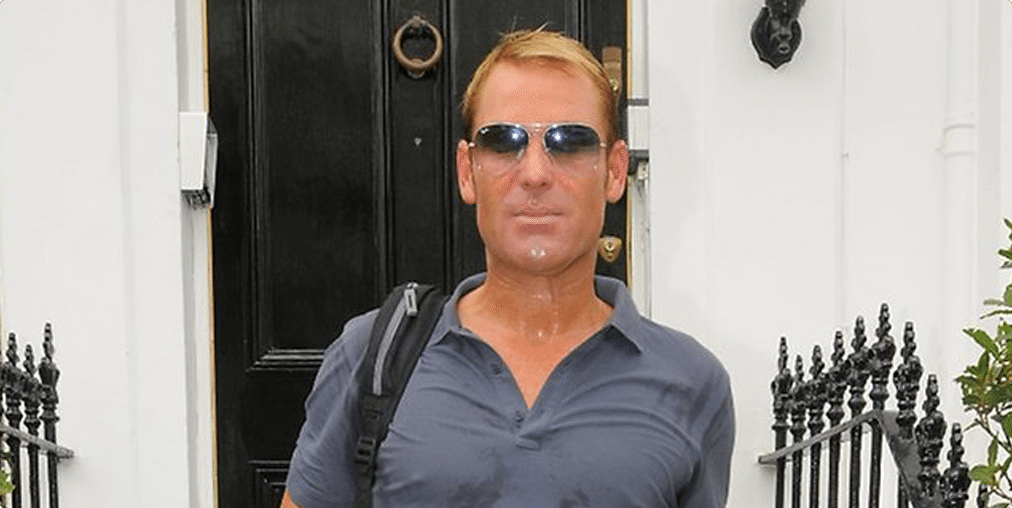 The Shane Warne we are left with now is a botox-embalmed gas bag who spends his days spewing out irrelevant commentary alongside the other hacks and has-beens on Channel Nine.
Putting aside the tabloid headlines that marred his career, 'Warney' becomes less likeable with every cricket retrospective and player autobiography that hits the shelves.
Tales of his selfishness, his lack of team ethic and the havoc he could wreak upon dressing-room morale are now essential chapters in the Shane Warne story.
He was a great cricketer – maybe the greatest of all time – but he is, and always has been, a very ordinary bloke.
Michael Clarke
Like Warne, Michael Clarke is a former golden child of Australian cricket whose stock has plummeted spectacularly since his retirement.
He divided opinion even during the height of his playing days, not least as captain due to his preference for batting at five and, as it was perceived, throwing less experienced players to the wolves.
There was also a suspicion that he showered favour on his NSW-born mates (David Warner, Phil Hughes, et al) while alienating those from other states, especially the more senior members of the squad.
Then there is the infamous post-match stoush between he and Simon Katich at the SCG in 2010-11, which is thought to have had a major influence on Cricket Australia's decision to axe the latter despite some career-best form at Test level.
Clarke's account of events came to light earlier this year with the release of his autobiography, My Story.
If he thought admitting that he spat the dummy and threw some rather distasteful expletives at Katich and Michael Hussey (Mr Cricket, for goodness sake!) would improve public opinion of him, he was sorely mistaken.
He also had a long-running feud with Shane Watson, but even we wouldn't begrudge him that.
Kevin Muscat
The one Melbourne Victory fans used to call 'King Kev' is something of an acquired taste for the football purist.
Kevin Muscat was a solid defender in the British leagues for many years and a huge part of Victory's early success in the A-League, but a bigger butcher of the Beautiful Game you will not find.
This is a man who was overlooked for matches against Celtic during his lone season at Rangers because he was deemed "too violent" for the Old Firm derby – perhaps the most vicious rivalry in world football.

What he lacked in technique, Muscat made up for with a fierce sledging game, sneaky elbows and kicks behind play, and what might be politely described as a 'robust' approach to the art of tackling.
Just ask former Charlton Athletic midfielder Matt Holmes, whose career was cut short by horrendous (and quite typical) Muscat challenge during an FA Cup clash in 1998.
A-League viewers were treated to plenty of the same, including a spectacularly violent lunge on Adrian Zahra in the 2011 Melbourne derby that resulted in an eight-match ban and worldwide condemnation.
Robert Allenby
The First XI remembers an old issue of Golf Digest magazine in which the game's top caddies were quizzed on a variety of topics.
The feature included a poll that asked: Who is the worst player to caddie for on the PGA Tour?
If memory serves, only the notoriously cold (and aptly named) David Frost received more votes than Robert Allenby.
When things go wrong, the Victorian veteran tends to blame the man on the bag rather than the tour professional whose job it is to hit the ball.
If he misses a few cuts, he ditches his caddie – that's the kind of guy he is.
He also has a habit of turning on his fellow golfers, as was the case after poor performances at the 2009 and 2011 Presidents Cup meets.
Allenby does have a kind streak and has donated millions to charity, but recent events in the US – that bizarre 'kidnapping' episode in Hawaii springs to mind – have done nothing to enhance his reputation.
James O'Connor
When people talk of wasted talent, James O'Connor immediately springs to mind.
The Southport product looked like a bonafide superstar on the rise when he broke into the Wallabies squad as a teenager in 2008.
But perhaps the burden of expectation at such a young age weighed heavily on O'Connor, whose efforts on and off the field have declined markedly ever since.
A string of worrying life choices culminated in a drunken altercation with federal police at Perth Airport in 2013 that saw the ARU tear up his contract.
It appeared O'Connor was ready to sort things out and regain his national spot when he returned to Australia from France in 2015, but personal issues saw his Queensland Reds deal terminated after one season.
There may be deeper problems at play with O'Connor, but the overwhelming impression is one of a troublesome waster who has squandered most of his best years.
[interaction id="583e30cbc00d50ed1808e27b"]