Tasmania AFL team in limbo as crucial vote looms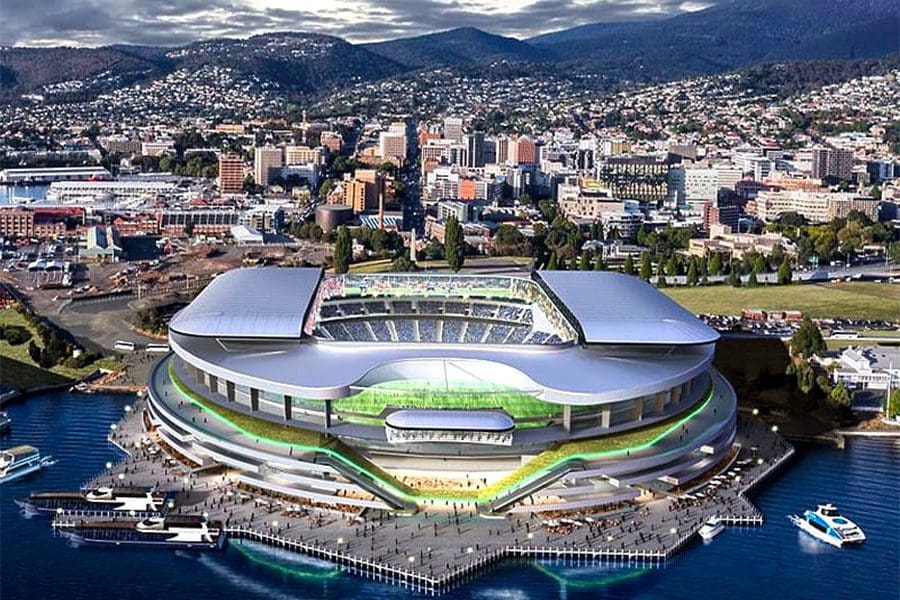 There are conflicting reports as to whether the AFL will allow Tasmania to field a team in Australia's premier football league before the 2030 season.
Last week all the talk was on how a deal with the Tasmanian Government was all but done, yet a week later the word is that the southern state now has less than a 50 percent chance of a licence being granted within five years.
The impression last week was that if funding for a $700 million stadium in Tasmania could be granted, it was all but certain the state would field a side in the coming years.
But it now appears that some AFL club presidents are opting out of the proposal ahead of the important presidential vote on the matter in two weeks' time.
Tasmanian premier Jeremy Rockliff said that his state would pay for "half" of the new stadium but it was up to the AFL to show it wants and needs a team from the island state.
"In May we put forward an offer of $10 million per year over a decade plus $50 million for high-performance facilities," he told AFL media last week.
"No expansion club has ever come near replicating an offer like this."
The proposed Macquarie Point stadium seems to be the main talking point – in particular, who would pay for certain conveniences.
The ground would be similar to Marvel Stadium, featuring a retractable roof, and have a capacity of 25,000 people.
AFL CEO Gillon McLaughlan said that club presidents would vote in the coming weeks and that that a decision could be made within the month on whether Tasmania would gain a licence.
He couldn't say whether, if accepted, Tasmania would field a team in or before 2027, with AFL contacts believing a 2028-2030 date to more achievable.
Former AFL players who were born in Tasmania are excited but also concerned about ongoing negotiations.
Former Richmond champion Michael Roach said he believes that Tasmania will get the good news just before this year's AFL finals.
"I am excited and I think it will happen," he told Tasmanian journalists earlier in the week.
Despite some doubts and negativity creeping in regarding the situation this week, former St Kilda champion Nick Riewoldt told Fox Footy last night that he feels that his home state would get the nod.
"This is 100 percent still on," he said.
"The AFL are going to push their agenda and the Tasmanian Government are going to push their agenda, so we will have a bit of back-and-forth going on for the next few weeks."