Tabcorp profits plummet sending shares spiralling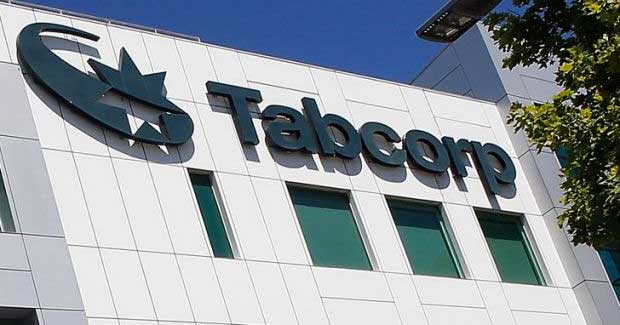 ONGOING court battles and unfulfilled business ambitions have been blamed for Tabcorp's first-half net profit dropping by over a quarter.
Tabcorp's profits dropped 28 per cent as its 2015 case into money laundering and counter terrorism stretched into a second year, which cost the company a reported $20 million in the first-half alone.
Investors let their voices be heard in light of the news as Tabcorp shares tumbled almost 4 per cent to $4.57 at 10:45am (AEDT) on Thursday, February 2.
The court case was not the only source of financial loss for the Australian gambling giant.
Significant expenditure included $17.9 million in start-up costs for the UK SunBet joint venture with Rupert Murdoch's News Corporation, $4.1 million in integration costs for gaming technology business INTECQ purchased late last year and $9.1 million spent on proposed their Tatts acquisition.
Despite the significant downturn in profits Tabcorp chief executive Richard Attenborough said the company would not curtail spending in an effort to maximise growth.
"The combined group will have a suite of long-dated licences and an expected strong investment grade balance sheet," Mr Attenborough said.
"This will provide more capacity to invest, innovate and compete in an evolving global marketplace."
The proposed Tatts deal is expected to be completed midway through 2017, subject the board's approval.
Our take – should Tabcorp cut its losses and run?
In November we wrote that Ladbrokes Coral had ambitions to take over Tabcorp to gain a foothold in the Aussie market.
Back then we said it was in Tabcorp's best interests to sell the company and move on, but now we are saying it is imperative that the gambling giants cash in before it is too late.
We are not as confident as Tabcorp clearly are that the Tatts merger will boost their bottom line as much as they think. To us, the new world order of gambling is online, and it is a market that Tabcorp simply cannot compete in.
Tabcorp will cite a betting turnover step up of almost 14 per can be attributed to an increase in their online presence, and will use it as justification to push forward but we doubt it is the most prudent move the company can make if they are working in the best interests of their shareholders.
In a world where betting on your phone or on your laptop is king and you are already miles behind the competition maybe Tabcorp should read the writing on the wall.