Tabcorp CEO blasts Racing.com for backing corporate bookies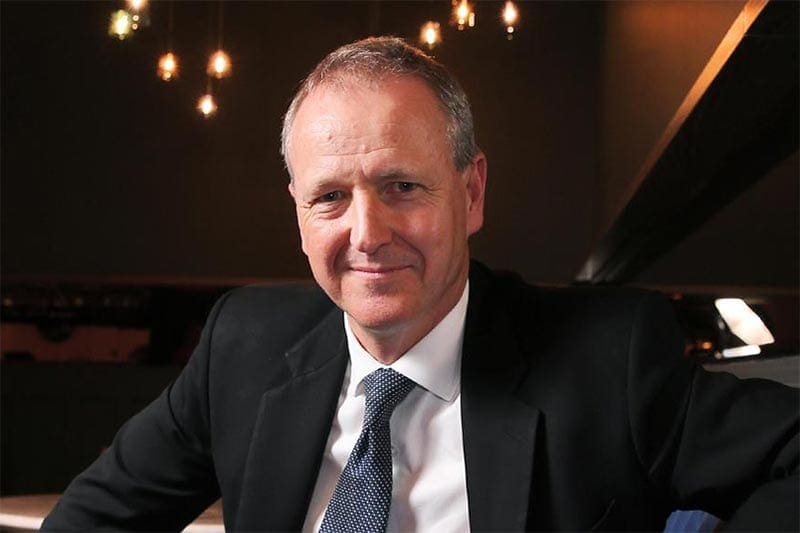 TABCORP chief executive David Attenborough has slammed Racing.com over its ongoing support of corporate bookmakers.
The Victorian horse racing broadcaster is a noted opponent of Tab's $11 billion merger with the Tatts Group, which was approved by the Australian Competition Tribunal earlier this month.
In an interview with RSN radio this week, Attenborough explained that his firm returns to the racing industry around 9.6 cents per dollar staked on tote bets and 7.5 cents per dollar on fixed odds wagers.
By contrast, online bookmakers such as CrownBet, Sportsbet and Ladbrokes give back 2.8 cents for each dollar wagered on racing in Victoria only.
"At the moment we have our differences with Racing.com on the way that they're supporting the sustainable funding of racing," Attenborough said.
"I struggle to understand the heavy promotion of a model that undermines the actual funding of racing.
"Racing.com was set up as a showcase channel for Victorian racing and it's morphing away from that more and more."
Attenborough said he hoped the state government and Racing Victoria would address the disparity between TAB and corporate contributions when it came time to review and renew wagering licences.
"One of the things that will be looked at if the licence is extended, working with the Victorian industry and government, is how you would make it where that difference was not there, where racing would earn the equivalent from either product," he added.
UBET set for pasture, Luxbet could follow
One of the early casualties of Tabcorp's merger with Tatts could be Luxbet.com.
The firm's premium online betting service is expected to close the 2017 financial year with operating losses in excess of $13 million.
"We've said it's undergoing a strategic review," Attenborough said.
"Obviously if we are operating the TAB in all bar Western Australia, it certainly becomes a big question mark as to whether Luxbet is a fit to the business."
Also on the chopping block is UBET, which will be phased out in favour of the TAB brand in Queensland, South Australia and Tasmania.
That is one of many moves that point towards the potential for a nationwide totalisator that combines wagering from all states and territories into a single, unified betting pool.
Attenborough stressed that while it was very much on the cards, there were a number of steps that would have to be negotiated before the dream could become a reality.
He said: "It does create a pathway towards a national tote pool and that means better depth and less volatility, but there are a range of approvals and support required from the racing industry across all of the states to achieve that and it is certainly an aim of ours to get there."
Why Racing.com is against the Tabcorp-Tatts merger
Tabcorp's merger with Tatts garnered broad support from the Australian racing industry.
Only in Victoria did the move encounter serious opposition.
But why has Racing.com planted its flag in the corporate camp with CrownBet and company?
The broadcaster, which was founded especially as a platform for horse racing in Victoria, has shown a strong desire to expand its coverage.
Among other things, Racing.com wants the opportunity to televise major international events, such as the Royal Ascot carnival, live on free-to-air television.
That cannot happen while the Sky Racing cable network dominates the Australian broadcasting market.
And as Sky is owned by Tabcorp Holdings, the merger is bad news for anyone else who wants a look-in.
How is any broadcaster or bookie supposed to compete with the pooled resources of Australia's two largest gambling firms?
Attenborough talks about a "very, very competitive" marketplace, but it seems he and his allies are determined to put an end to that.
While it remains to be seen what that might mean for the racing industry, recent developments regarding Tabcorp's Luxbet and Sun Bet brands are not great omens.