Splash Brothers betting tips and bonuses for Game 2 of NBA Finals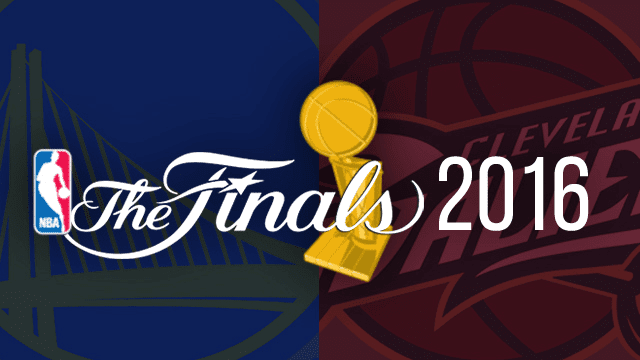 Game 2: Monday, June 5, 2016 from 11am AEST at Oracle Arena, Oakland – watch on ESPN
Golden State Warriors lead the series 1-0
THE first game of the NBA Finals kicked off with a convincing Golden State victory at home in Game 1.
Few would have envisioned the ease in which they dispatched Cleveland, especially considering the Splash Brothers – Klay Thompson and Steph Curry – combined for a lowly (by their lofty standards) 20 points.
The Warriors led by 9 points at half time, and despite going on to extend that lead to 15 by the end of the game, Golden State's coach Steve Kerr was not happy after the match.
"We came out after halftime and we completely lost focus and started throwing careless passes," Kerr said.

"We got lost defensively a couple of times and we had to kind of regain our focus and our edge."
Kerr drew plenty of attention after he smashed his whiteboard courtside during the Warriors' lapse, but the veteran coach said he would rather "take it out on a clipboard rather than a player. It's better that way".
Kerr's ire was directed at his team's inability to quell the influence of Cleveland's big three.
Kyrie Irving, Kevin Love and LeBron James combined for 68 of their team's 89 points.
James in particular stuffed the stat sheet, scoring 23 points, gathering in 12 rebounds and dishing out 9 assists.
Despite his prolific output, Cleveland coach Tyronn Lue said he needs more from his superstar.
"I just told LeBron I need him to play faster," Lue said after the match.
"I need him to pick up the pace for us offensively, getting the ball out and just beginning to play faster."
The main aspect Lue said the team worked on was disrupting Golden State's rhythm, a feat that he believes can be achieved if they add more energy and inject more attacking flair.
"They make you stagnant and make you play one-on-one basketball because that's all you can get," Lue said.
"So if we pick up the pace and play with a faster tempo offensively, I think we'll be fine."
The four-time NBA MVP reiterated his coach's comments.
"Coach has given us a game plan, and we need to execute it," James said.
"If coach feels like we need to play faster, then we do. We've got to push the tempo a little bit more offensively, see if we can get down, get some easy baskets and get to the flow of our game. It's been a good thing for us throughout the whole season once Coach Lue took over, so we need to do that."
The Cavs were blown off the court in the opening game, but All-Star forward Kevin Love believes his team has not hit the panic button just yet.
"I think we're in a good place psychologically and mentally," said Kevin Love, who had 17 points in Game 1.
"We remain calm, but also know that this next game is huge for us."

Game two game predictions
Game result: Golden State Warriors to win ($1.36 with sportsbet.com.au)
Line betting: Golden State -6.5 ($1.91 with sportsbet.com.au)
Total game score: Under 207 ($1.91 with sportsbet.com.au)
Bonus tip: First Basket – Steph Curry ($5.05 with sportsbet.com.au)
Game 2 on the West Coast looms as a series defining matchup between the Warriors and the Cavs.
Win on the road and the series is Cleveland's to lose, a defeat would heap plenty of pressure on the Cavs to perform at home however – something they have not had to deal with for the duration of their playoff run to date.
Golden State proved they can win in Game 1 without a massive contribution from their top-tier talent, which creates an enormous amount of doubt in the minds of the Cavillers who place great emphasis on closing out on the Warrior starters.
At home, the Warriors are formidable, and they covered the line in their last three games at Oracle Arena – we are backing them to make it four in a row.
We are picking the Warriors to extend the series lead to 2-0, giving the Cavs plenty to think about on the plane ride home back to Ohio.